Copy Right Law
Fair Use
"Fair use" is usually a short excerpt and almost always given credit for. (One should not use more of the work than is necessary to make the commentary.) It should not harm the commercial value of the work — in the sense of people no longer needing to buy it (which is another reason why reproduction of the entire work is a problem.)
10 Big Myths about copyright explained
Section 107. of the Copyright Act, entitled, "Limitations on Exclusive Rights: Fair Use," is the statutory codification of the fair use doctrine.
This judicially developed concept strives to balance the public's need to know and be informed against authors' incentives to create. The copyright law contemplates that fair use of a copyrighted work without permission shall be for purposes such as
(1) criticism and comment
(2) parody and satire
(3) scholarship and research
(4) news reporting and
(5) teaching, and that such fair use will not result in the infringement of a copyrighted work.
As one may expect, authors and publishers usually take a restrictive view of the fair use doctrine, while users of copyrighted materials generally take a more expansive view.
The fourth fair use factor – effect upon the potential market or value of the copyrighted work – considers the extent of harm to the market or potential market for the copyrighted work caused by the new work. This test evaluates the potential as well as actual financial harm to the original copyrighted work, as well as to current and potential derivative works.
The United States Supreme Court has declared this fair use factor the most important element of fair use. Therefore, those who wish to use another's copyrighted materials without permission must decide whether or not their utilization of the copyrighted material is going to harm either the present or potential market for the copyrighted work. publaw.com/
LINKS
Copyright FAQ's publaw.com
Berne Convention for the Protection of Literary and Artistic Works
The United States Copyright Office at the Library of Congress
Cornell University Overview of Copyright Law
Digital Millennium Copy Right Act
108. Limitations on exclusive rights: Reproduction by libraries and archives
Electronic Communications and Privacy Act
INTELLECTUAL PROPERTY
Communications Law
Computer Law
Copyright Law
Music Law
Patent Law
Trade Secrets
Trademark Law
Article in Utah Bar Journal 2002 – 7 cases that shaped the Internet
OPINION WILKINSON, Chief Judge:
Kenneth Zeran brought this action against America Online, Inc. ("AOL"), arguing that AOL unreasonably delayed in removing defamatory messages posted by an unidentified third party, refused to post retractions of those messages, and failed to screen for similar postings thereafter. The district court granted judgment for AOL on the grounds that the
 Communications Decency Act of 1996 ("CDA") — 47 U.S.C. § 230
 — bars Zeran's claims. Zeran appeals, arguing that § 230 leaves intact liability for interactive computer service providers who possess notice of defamatory material posted through their services. He also contends that § 230 does not apply here because his claims arise from AOL's alleged negligence prior to the CDA's enactment. Section 230, however, plainly immunizes computer service providers like AOL from liability for information that originates with third parties. Furthermore, Congress clearly expressed its intent that § 230 apply to lawsuits, like Zeran's, instituted after the CDA's enactment. Accordingly, we affirm the judgment of the district court.
Findlaw.com
Fair Use Only and in accordance with Title 17 U.S.C. Section 107 for research and educational purposes
Warning: This information may not apply to your situation and it is NOT legal advice.  Please talk to a lawyer about your case.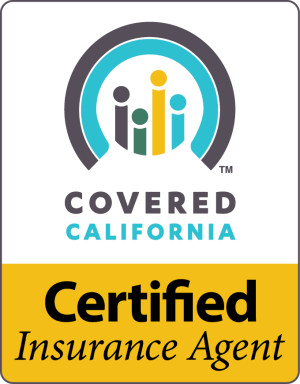 Steve Shorr – Covered CA Certified Agent –
Appoint Us – Instructions 
No Charge for Complementary Year Around Service –
Same price as Covered CA or Direct with Insurance Company
Quote & Subsidy Calculation 
No charge for our complementary services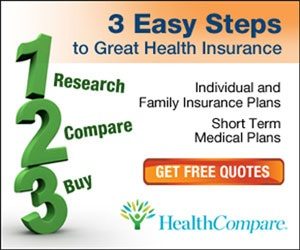 Watch our 10 minute video that explains everything about getting a quote