Mission Statement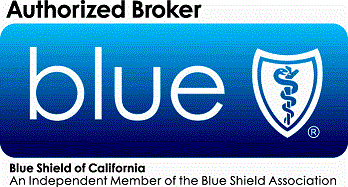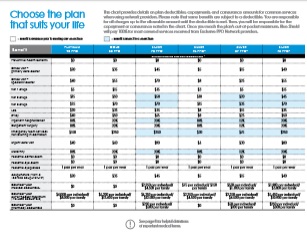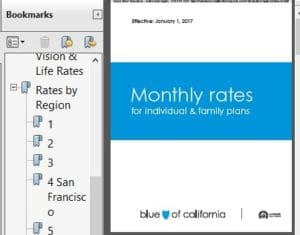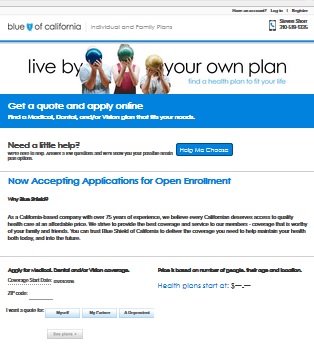 Historical  Blue Shield 2014 and Prior Information –
Click here for latest information
♦ EPO ♦ PPO.   ♦ SBC  ♦  2015 Rate Book.
  Blue Shield Quotes and Enrollment  ♦   Quotes from ALL Companies
We are Blue Shield Authorized Agents and are happy to help you get coverage in California (National) at no extra charge to you. Blue Shield compensates us to help you. 
Email or Call us 310.519.1335
Breaking News – Tidbits
The LA Times reports on 8.5.2015 that Blue Shield will pay out $83 million for 2014 an average of $136/policy holder and $21 million to 19,000 small employers, about $1,000.
The LA Times 3.18.2015 reports that Blue Shield has lost non-profit status.  More detail from audit 7.5.2015
Standard Formulary Rx ♦ More Formularies ♦  FAQ's
2015 Renewals will be automatically billed by Blue Shield into the same plan.  Check out the   "ONLINE Member Renewal Tool" if you want to compare options or  use our Quote Engine and get information from ALL companies.
 email.when.rates.ready.pdf                          
 Bronze_60_HSA_PPO_EOC_1-15.pdf                       
 blue.shield.individual.rate.guide.A11710_1-15.pdf     
 Blue.Shield.2015.Benefit.Summaries.A16646-PPO_1-15.pdf 
 Blue.Shield.2015.Benefit.Summaries.A16646-EPO_1-15.pdf
Jan. 1 cancellations might be delayed
Benefit Summaries EPO – EPO HSA – PPO (Los Angeles – Orange) –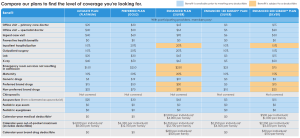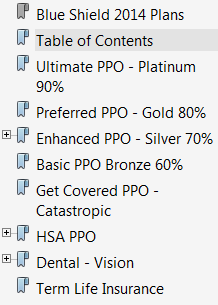 Evidence of Coverage    2014  EPO  PPO
2014 rate book.
If you have a non grandfathered plan (purchased or changed after 3.2010). Blue Shield will roll you over into a new Health Care Reform Plan. Read the material carefully that you get from Blue Shield stating your options. If you would like us to help you, please feel free to get new alternative quotes. If you are not currently a client, please send (see contact info. at the right) the materials you get from Blue Shield.
Excerpt of Memo just received from BS Agent Support.
At this time we are experiencing a technical glitch within our billing system and the information you see [in the agent portal] is not correct. I apologize for the inconvenience,
Blue Shield Broker Blast
The past several weeks have seen an unprecedented level of activity as Californians – and Americans nationwide – purchase health insurance created through the Affordable Care Act. Multiple news outlets – such as the San Francisco Chronicle –
http://www.sfgate.com/health/article/Deadline-time-signups-for-Covered-California-jam-5365042.php
reported the huge surge in last-minute enrollments as people rushed to meet the March 31 enrollment deadline. Covered California reported record levels of traffic on its online exchange – with 234,000+ unique visitors on March 31.
The huge surge in activity has challenged the ability of the California state exchange – and our industry – to meet the demand. These conditions led Covered California to extend the application deadline to April 15 (see the link above)
http://healthreformquotes.com/individual/companies/covered-ca/fillable-pdf/
to complete an enrollment application with a certified delegate.
Given the high level of activity up to this point, we expect conditions to remain challenging through the April 15 extension. At Blue Shield, we continue to add resources to address service issues. We know this has not been an easy time for you and your clients. We want to thank you for your ongoing patience and support during this period.
We also want to thank you for working with Blue Shield. Several hundred thousand Californians have chosen Blue Shield this first open enrollment period. This is a significant accomplishment and a tribute to our relationship with the broker community.
Download complete descriptions of our 2014 Individual and Family (IFP) medical plans:
•PPO plans https://www.blueshieldca.com/producer/ifp/helpclients/eoc.sp#ppo
•EPO plans https://www.blueshieldca.com/producer/ifp/helpclients/eoc.sp#epo
March 4, 2014 letter to policy holders on contact info
Call the number on the back of your ID card, call your agent or visit https://www.blueshieldca.com/bsca/my-health-plan/resources/member-center-quick-start-guide.sp?WT.mc_id=bac-mem-center2-1496
http://www.steveshorr.com/individual_and_family/blue.shield/2014/blue.shield.service.numbers.3.4.2014.pdf
Hi Steve
I had submitted an easy pay form. https://www.blueshieldca.com/producer/download/public/A17018.pdf
Lesson learned : don't submit those – do it online.
I bet the blue shield data entry staff got account numbers wrong, not just my name misspellings. Once I reentered online, ensuring correct account numbers, it went through.
For Covered CA, members can call 855-836-9705 to make a payment over the phone. They can also use https://service.healthplan.com/ to make their binder payment; they must use the last 4 of the ssn, dob and zip code matching the application. Binder payment and for ongoing payments, members can mail to:
PO Box 60514
City of Industry, CA 91716-0514
Overnight payment address can be mailed to:
HealthPlan Services
3501 E Frontage Rd
Tampa, FL 33607
Attn: BSC Clerical
See also our SNAFU Page for hints on getting thru Health Care Reform issues.
http://healthreformquotes.com/individual/companies/covered-ca/snafu-pay-bill-get-id-cards/
Blue Shield Current member [not Covered CA] can call 888-256-3650 or mail payment to
BlueShield of California
PO BOX 60514
City of Industry ca 91716-0514
Or Overnight to:
3021 Reynolds Ranch Parkway
Lodi CA 95240
2.14.2014 Agent Support Email
Call 888-256-3650
or go online at
http://www.blueshieldca.com/paybsc
or mail payment to:
Health Plan Services
3501 E. Frontage Rd.
Tampa FL, 33607
Attn: BSC Clerical
Related pages in  Blue Shield Information & Enrollment Section