Watch your sugar intake
This page is Historical.
Click here for Current Pediatric Dental Info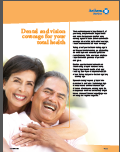 Blue Cross – Adult & Mandatory Pediatric Dental Plans
x
InsureMeKevin.com 2014 Information
2017 Plan & Information Search Results
https://www.coveredca.com/PDFs/CC_Childrens_dental_plan_rates.pdf   2014
Blue Cross 12 Page Dental Brochure Rev 8.2013
Blue Cross 3 page on Essential Dental and Vision for Children   2014
 Covered Letter about $60 Deductilbe on diagnostic and preventative
Endorsement to fix $60 error in deductible
2014 Dental Covered CA
http://www.coveredca.com/
2015 Dental Plans
http://www.coveredca.com/
Things are easier now, as Pediatric Dental is included, bundled in, rather than shown separately, with a separate premium.
This means that even if there are no children on your policy, the coverage is required to be there.  Just like maternity coverage for men and post menopausal women.
When you get your coverage direct from an Insurance Company where you can have FREE agent assistance this coverage is included, while Blue Cross can get a little confusing as they have you select a separate plan as part of the package.hbex_ped_dental_policy_brief  Near as I can tell, Covered CA is in violation of this law as their policies do not cover pediatric dental nor is it presently available.  (If I'm wrong, please respond in comments below)  By, law one is also entitled to have an agent at no additional charge  with Covered CA, here's instructions to do this through their convoluted system.     More on Covered CA Dental for 2015.