Individual Plans vs Group Plans for Groups is IMHO pretty much a dead issue under Health Care Reform.  Near as we can tell it's not allowed. 
For lower income industries and less than 50 employees – no employer mandate, there is the possibility to not have a plan and let employees get Covered CA subsidies.
See our other pages on this topic:
Individual Plan Reimbursement? Cash in Lieu of Benefits
We have this page still here as we don't like to destroy what took hours to build when we were originally asked this question.  Who knows, it might be relevant in the future, considering that ACA has been declared unconstitutional – Texas v USA or what political change may come about.  I thought COBRA would not be relevant with guaranteed issue no pre x individual plans! 
Enter your census or securely send us an excel spreadsheet or a list of employees and get instant proposals for California

Schedule a Skype, Phone or Face to Face meeting
Part D Rx & B Doctor Visits
Surcharge Chart

We don't always have time to update this chart. 
Just click on chart or Medicare Costs  Publication #11579  for the latest from Medicare. 
Part D 
Higher Income Surcharge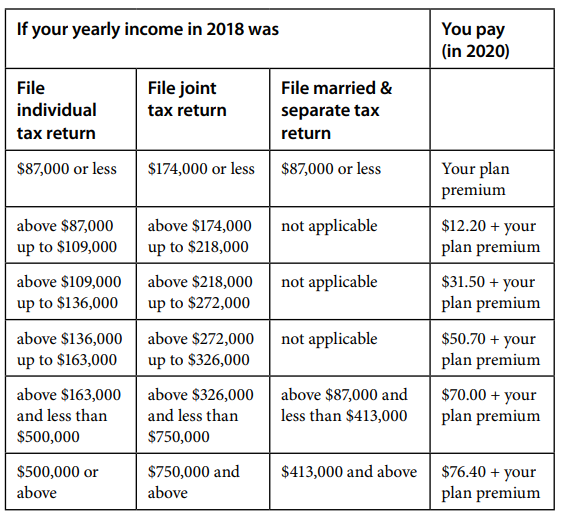 Part B Doctor Visits
Higher Income Surcharge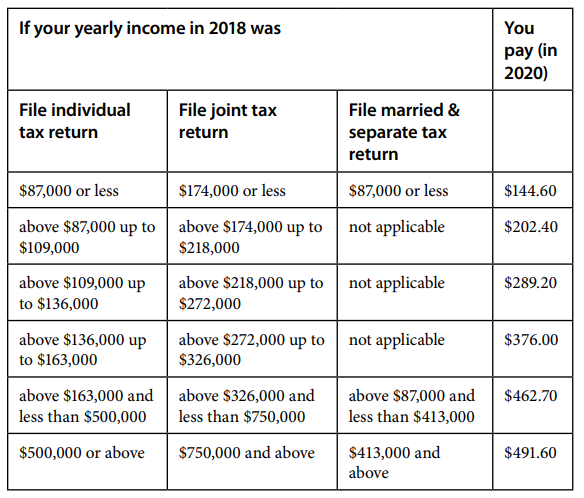 Misc. Resources & Information
Congressional Budget Office Report  Page 19 – 22
Health Savings Accounts (HSA) where one can get a policy with a high deductible, and lower premium.  Then fund a special account like an IRA that is tax advantaged to pay expenses not covered by Insurance
 Same   Figure out the taxes?Turbo Tax Turbo Tax – Personal
Free Quotes for ALL Companies we write with, just like an Exchange NOW.
 Same
 Department of Insurance Guide health insurance info.net (written prior to Health Care Reform)
Quality Dividend CalculatorTM 2011, gives you a simple way to estimate how your choice of health plan will affect the productivity and absenteeism of your workforce.
When employees get higher quality care, they stay healthier, absenteeism drops, and productivity improves
Fewer Days Lost with Better Medical Coverage
12.2012 only 3% of EmployER's will drop coverage
Myth – Employers will stop covering employees
benefit credits.com   Study shows paying fine saves $$$ politico.com/