What are Similarly Situated Individuals?
Similarly Situated Individuals  means that  when employees enroll in a employer group health plan if there is any difference in benefits or contribution it must be based on bona-fide employment-based classifications consistent with the employer's usual business practice, which cannot include any health factors (§1182) or Salary  §2716
For example, part-time and full-time employees, employees working in different geographic locations, and employees with different dates of hire or lengths of service can be treated as distinct groups of similarly situated individuals, with different eligibility provisions, different benefit restrictions, or different costs, provided the distinction is consistent with the employer's usual business practice. The plan also may distinguish between beneficiaries based on, for example, their relationship to the plan participant (such as spouse or dependent child) or based on the age or student status of dependent children.   In any case, a plan cannot create or modify a classification directed at individual participants or beneficiaries based on one or more of the health factors or Salary §2716.  (dol.gov)
29 CFR  2590.702 Health Factors
Society for HR Management Q & A
 The EEOC Compliance Manual of Employee Benefits, Section 3
Criteria of  "similarly situated employee"
• The work performed
• The responsibility level
• The skills and qualifications required for the respective positions.
In order to ensure the same criteria are used to determine if the employees are similarly situated, employers must standardize the actual facts regarding employees':
• Work activities
• Responsibilities
• Skills
• Qualifications.
In order to effectively evaluate possible differences in similarly situated employees' compensation, the legitimate factors that influence compensation may include:
• Education
• Experience
• Performance
• Productivity
• Location.World At Work.org/
Even before health care reform there were generally the same protections for similarly situated individuals under AB 1672 (1992).
More on Management Carve Outs…
Participation and Contribution Requirements
Insurance Company Employer Health Insurance Applications
Section 106 Tax Deductibility of Health Insurance Premiums
Misc.
similarly situated means adj. with the same problems and circumstances, referring to the people represented by a plaintiff in a "class action," brought for the benefit of the party filing the suit as well as all those "similarly situated." To be similarly situated, the defendants, basic facts, and legal issues must be the same, and separate lawsuits would be impractical or burdensome. legal-dictionary
To qualify as an accident and health plan, payments under which are excludable from gross income in computing federal income tax liability, a "plan" must benefit all employees or some identifiable class of employees; a plan can be for as few as one employee but there must be some rational basis other than ownership of the corporation to discriminate among employees. American Foundry v. C. I. R., C.A.9 1976, 536 F.2d 289. Internal Revenue 3161
Similarly Situated Non-COBRA Beneficiaries
The group of covered employees, their spouses or dependent children who are covered under a group health plan maintained by the employer or employee organization. This group is receiving their benefits under the group plan and not through COBRA continuation coverage. They are most similarly situated to the circumstances of the qualified beneficiary immediately before the qualifying event.  (www.dol.gov/)
Our webpages on our qualifications, reviews, testimonials, etc.
Our Webpage on Insurance Coverage for
Enter your census or securely send us an excel spreadsheet or a list of employees and get instant proposals for California
Schedule a Skype, Zoom, Phone or Face to Face meeting
Art Gallagher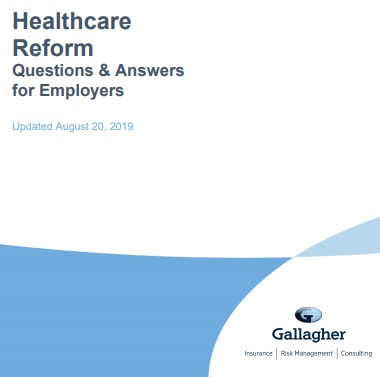 Compliance #Assistance Guide from DOL.Gov Health Benefits under Federal Law