Steve's VIDEO introduction to Cal COBRA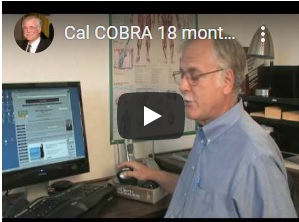 Employee's guide to COBRA –
Department of Labor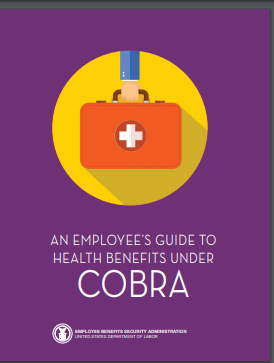 *********
Art Gallagher Employers Guide to COBRA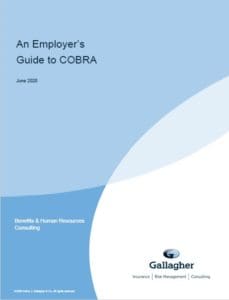 Our Webpage on COBRA    *    Cal COBRA 
Get Individual Guaranteed Issue ACA/Obamacare Quotes -
Subsidies if you make less than 600% of Federal Poverty Level!
No Pre X Clause!
No wait for Open Enrollment as you get Special Enrollment when you lose COBRA or your Employer Group Plan!
COBRA FAQ's
http://www.cvtrust.org/   is one of the state's largest self-funded PPO public schools' trust Since they are self funded the trust comes under the "self-funded or insured" exemption in the webpage above.
You can get coverage within 60 days of losing COBRA without having to wait for open enrollment special-enrollment-triggering-events/
Got a notice that I wont be offered Cal-Cobra after my 18 months of Federal Cobra
on my Heath Insurance because of "Health Reform".
***I'm not aware of any provision of Health Reform that changed the rules of Cal COBRA. I double checked the law on the State's website leginfo.legislature.ca.gov and don't see that it's been repealed.
1. Does the Department of Labor have a FAQ Section or FAQ'?
2.  Where can I get more details on MY specific plan and options?
Find your Evidence of Coverage, SAMPLE,  and you can get TONS of detail on HIPAA, COBRA & Cal COBRA
8.  Do you have an FAQ section for Cal COBRA? What is Gross Misconduct?
9.   What notices must the Employer give the Employee?