Benefits of creating-registering for a Member Portal Account
Register for an ONLINE Member Portal
Easily search and view benefit information
Change methods of payment for paying premiums
See claims by family member
Track deductibles and co payment amounts
Change PCPs and medical groups
Renew your plan  BlueShieldCA.com/Renew
Print member ID cards – anytime, anywhere!
Members can follow three easy steps to print a new ID card:

Go to Member Overview and add New Member ID number (required).
Click View . . . and Print ID.

The ID card will work at the doctor's office as soon as your client's membership becomes effective. The plastic ID card will arrive in seven to 10 business days.
Explanatory Videos on everything… from Blue Shield
Sample inquiry that you can make through the member portal
Inquiries you can make through the member portal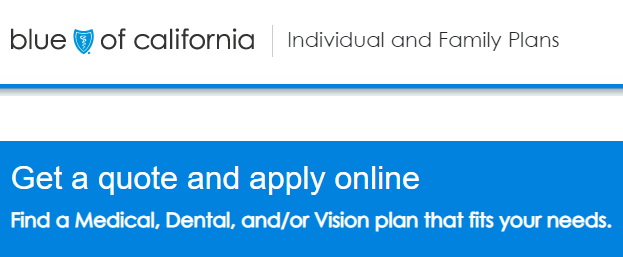 Paper Application - BUT ONLINE is better.
Blue Shield Contact Info
Many of your issues can be resolved for our clients by emailing us [email protected] and we can help immediately or in a few days via  email  rather than calling and waiting on hold with  Blue Shield.  Here's the form to appoint us as your broker with Blue Shield, no extra charge!
Customer Service (800) 393-6130
Claims Department
phone:   888-256-3650
fax:   209-371-3049
mail:   P.O. Box 272540 Chico, CA    95927-2540
Provider – Pre Authorizations Website
Pre-admission (800) 541-6652
More Contact Info
Tech Support (800) 393-6130
Website Technical Support 877 932-3375
Contact Info on Blue Shield's website
Get a Member Portal
Blue Shield Provider #Finder -
Dentists, Doctors & Hospitals