If a child inherits a home under prop 13 without the taxes going up,
can the child then add a spouse, other relative, etc. to the title without the taxes going up?
Proposition 13
In 1978, California voters passed Proposition 13, which substantially reduced property tax rates. As a result, the maximum levy cannot exceed 1% of a property's assessed value (plus bonded indebtedness and direct assessment taxes). Increases in assessed value are limited to 2% annually.
Only four events can cause a reappraisal:
1. A change in ownership;
2. Completed new construction;
3. New construction partially completed on the lien date (January 1); or
4. A decline-in-value (see Decline-in-Value Review).
Change in Ownership Appraisals
When a publicly recorded transfer occurs, the Assessor receives a copy of the deed and determines whether a reappraisal is required under State law. If required, an appraisal is made to determine the new market value of the property.
Upon notification of the new assessment, the property owner has the right to appeal the value if he/she does not agree with it.
The transfer of property between husband and wife, and registered domestic partners does not cause a reappraisal for property tax purposes. This includes transfers resulting from divorce, termination of domestic partnership, or death. Also, the addition of joint tenants, whether related or not, does not result in a reappraisal. In most cases, transfers by irrevocable trusts are reappraisal. Exclusions are discussed in this brochure.
If I add a friend or sibling on as a joint tenant to my property, would this cause a reappraisal at today's market value?
What if I add them as tenants-in-common?
No. Adding joint tenants does not result in reappraisal so long as you, as the original joint tenant, remain as one of the joint tenants. As a result of this exclusion, you become an "original transferor." Once you no longer have an interest in the property, at that time, the entire property would be reappraised. However, adding someone to title as tenants-in-common is a change in ownership, unless an exclusion applies.  State Board of Equalization FAQ's  Change in Ownership 
Parent/Child Exclusion–Proposition 58 Grandparent/Grandchild
Exclusion – Proposition 193
The transfer of real property between parent(s) and child(ren) or from grandparent(s) to grandchild(ren) may be excluded from reappraisal. The Claim for Reassessment Exclusion for Transfer Between Parent and Child, form OWN-88, and Claim for Reassessment Exclusion for Transfer from Grandparent to Grandchild, form OWN-143, should be in the links section below.
Guide to Propositions 58 & 193

Exclusion for Seniors and Disabled– Proposition 60, 90, and 110
Disabled property owners or seniors aged 55 or over who buy or construct a residence of equal or lesser value than their original home may transfer the old assessed value to the new home. Call 213.974.3441 for additional information. The Disabled Persons Claim for Transfer of Base-Year Value to Replacement Dwelling, form OWN-112, and Claim of Person(s) at Least 55 Years of Age for Transfer of Base Year Value to Replacement Dwelling, form OWN-89, are available online.
The Home Protection for Seniors, Severely Disabled, Families, and Victims of Wildfire or Natural Disasters Act
On November 3, 2020, California Residents passed Proposition 19 (2020) The Home Protection for Seniors, Severely Disabled, Families, and Victims of Wildfire or Natural Disasters Act. Proposition 19 allows homeowners who are over 55, disabled or victims of natural disasters to transfer their property tax base with them when they sell their home and purchase a new one.
This constitutional amendment would also prevent people who inherit family properties from keeping the low property tax base unless they use the home as their primary residence and the market value is less than $1 million.
The Los Angeles County Office of the Assessor is working with the California Board of Equalization on guidance once election results are final and upon completion of our analysis of Proposition 19. 
Sign up to receive updated information – and continue to visit the Los Angeles County Office of the Assessor Website for updates.
Changes in ownership that are automatically excluded from reassessment include the following:
Transfers of real property between spouses, which include transfers in and out of a trust for the benefit of a spouse, the addition of a spouse on a deed, transfers upon the death of a spouse, and transfers pursuant to a divorce settlement or court order (section 63 of the Revenue and Taxation Code; Rule 462.220).
Transfers that result in the creation of a joint tenancy in which the transferor remains as one of the joint tenants.
Transfers of joint tenancy property to return the property to the person who created a joint tenancy (i.e., the original transferor).
Smartphone?  Try turning phone sideways to read pdf's
IRS Website on Estate & Gift Taxes
Introduction to Estate & Gift Taxes Publication 950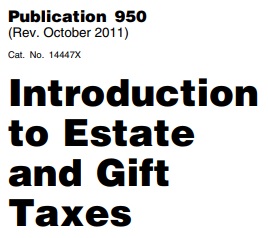 IRS Form 706 Estate Tax Return

Our Webpages:
Links & Resources
https://en.wikipedia.org/wiki/California_Proposition_13_(1978)

Our webpages on Rental Properties & Home Ownership
Covered CA MAGI  Rental Income? Line 17
Get Instant Term Life Quote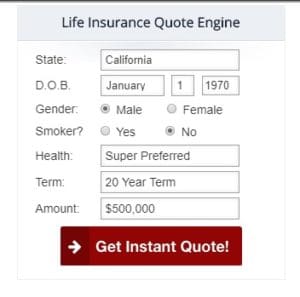 Life Insurance Buyers Guide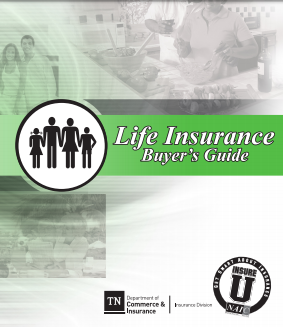 How much  life insurance you really need?