Can a disabled Teacher qualify for
Medicare (Health Insurance) before age 65?
How does one live on 2/3 rds of their prior income
or a max of $31,500 earned + the Disability Benefit?
You can earn income after you begin receiving a disability Coverage B benefit. You can teach under certain employer conditions, but you are not allowed to earn CalSTRS service credit or contribute to CalSTRS while receiving a disability retirement benefit. Your earnings from all types of employment, including self-employment, are subject to an earnings limit, unless you are participating in an approved CalSTRS rehabilitation plan.
CalSTRS retirement benefits will be reduced dollar for dollar by the total amount of earnings from all employment in excess of the 12-month calendar year limit. You will be required to provide CalSTRS with an annual report of your gross earnings from all employment. The Employment Development Department and your employer will verify your reported earnings.
The 2019 calendar year earnings limit is $31,500. The limit is determined early each calendar year. This amount is different from the service retirement earnings limit.  Member Handbook Page 110 *
You'll find that there is a limit to how much you can get while disabled.
The Insurance Companies don't what you home, if you can work.   It's adverse selection – moral hazard  to sell you too high a benefit.
If you're disabled, you don't have to drive to work, buy lunches out, nice clothes, etc.
You generally don't need the same level of income when you are disabled as you did when you were working. In fact, you can typically only purchase disability insurance for about 60% of your predisability income.
Consider the following reductions in spending that you could make if you became disabled:
Commuting expenses. If you drive to work, you can probably assume it costs you $0.50 per mile.
Workday lunches and breaks. If you eat out every day and buy the occasional latte, you could easily save $10 to $30 per day when you are not working.
Work clothes. Being unable to go to work can save thousands of dollars per year in clothing expenses.
Discontinued activities. It's sad, but life on disability may not include the vacations you're used to. On the bright side, you'll have fewer expenses. You may even generate income from selling those jet skis, ATVs, and other toys.
Downsizing. Most of us can make cuts in our budget if we have to. Moving to a smaller, perhaps one-story house may even be a good idea.  Motley Fool.com
#Attorney  's that can help you through the Social Security Disability maze
We don't necessarily know these attorney's...
#Medicare10050 and You
2022   
Everything you want to know 
Steve's Video Introduction to Medicare & You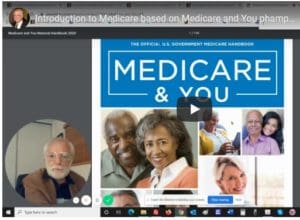 Social Publication # 10043 What is Medicare
Your Medicare Benefits # 10116
What's Covered App for Smartphones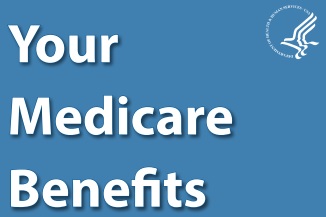 Nolo's Guide to Social Security Disability  
We do have a reference copy in our office