Get ONLINE Medicare & Social Security Account
Create ONLINE Account Publication # 10378

VIDEO on advantages and saving time by creating a Social Security Account
Our webpage on how to create a Social Security and My Medicare Account 
You need it to sign up for Medicare too.
Create Social Security Account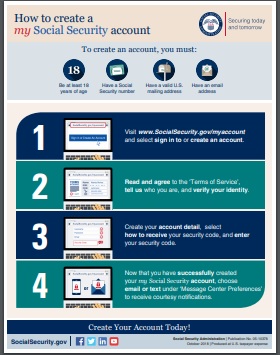 We suggest that you create an account with Social Security  and   Medicare  then you can log in and replace your card, in addition to getting tons of other information, like the explanation of benefits for any claims you have.  The new card takes about 30 days to get.  You can also change your address, etc.
With your free, personal my Social Security account, you can receive personalized estimates of future benefits based on your real earnings, see your latest Statement, and review your earnings history. It even makes it easy to request a replacement Social Security Card or check the status of an application, from anywhere!
explanation of benefits for recent MRI and X rays, copies of bills, Etc?

Get New ID Cards?
Sample Medicare ID Card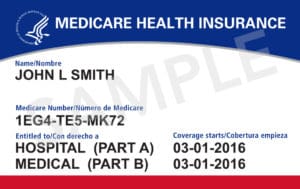 Create a  MyMedicare.gov Account
and get all these benefits:
Manage your personal information (like medical conditions, allergies, and implanted devices).
Sign up to get your "Medicare Summary Notices" (eMSNs) and this handbook electronically. You won't get printed copies if you choose to get them electronically.
Manage your personal drug list and pharmacy information.
Search for, add to, and manage a list of your favorite providers and access quality information about them.
Select your primary clinician from your list of favorite providers. Your primary clinician is the practitioner who you want responsible for coordinating your overall care, regardless of where you choose to get services. By choosing a primary clinician, your doctor may have access to more tools or services for your care available to patients of doctors participating in an  Accountable Care Organization or certain other Medicare alternative payment models. (This is also known as "voluntary
alignment.")
Track Original Medicare claims and your Part B deductible status.
Print an official copy of your new Medicare card once it's mailed to you   Learn more Medicare & You – see link in side panel
it's a free, secure, and easy way to access all your Medicare information in one place.
Suze Orman – Get Social Security ONLINE Account – Know your Retirement Benefits
Medi Gap Plans from Anthem Blue Cross –
Click for Information and ONLINE enrollment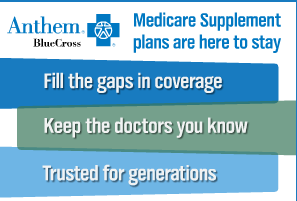 Blue Shield Authorized Agent
No extra charge to you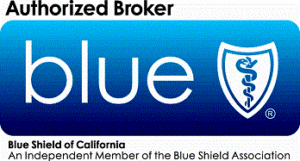 #Medicare10050 and You
2022   Everything you want to know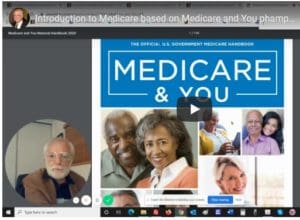 ***********