Petersen – Online Quote, Plan Details & Enrollment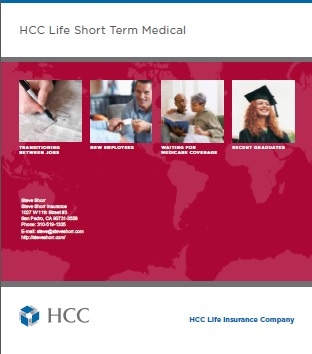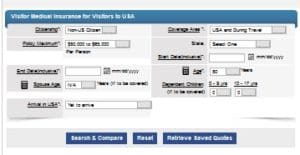 Temporary – short term coverage…
Short Term Policies can be used when you are waiting for Open Enrollment into Obamacare and don't qualify for Special Enrollment with a qualifying event,  Medicare, EmployER Group Insurance, Learn More ===>  San Jose Mercury News 4.18.2014
Please note that these plans probably do not meet the 10 Essential Benefits requirements or MEC Minimum Essential Coverage  to avoid the mandate penalty.
Petersen – Short Term – Quotes, Details & ONLINE Enrollment.
Direct ONLINE Enrollment, Quotes & Information through our HCC Affiliate Link   Authorized Agent # 22024080
More documents from HCC  Their webpage on Temporary Plans – Do NOT enroll there, use our affliate link above.
Instant Quote with HCC through our quote engine
If not in CA click here for Nationwide Quotes – navigate through to short term section…
Key Provisions & Caveats
Pre-Existing Conditions     generally     are NOT covered
If one selected a Bronze Plan… and now wants better benefits – Can they get a Temporary Plan to boost the benefits???  Learn more  ⇒ Dual Coverage – Co-Ordination of Benefits Web Page
Short Term plans might cause you to lose  HIPAA or COBRA benefits.
Comparing the costs of short term plans  – Insure Me Kevin.com
HHS Health & Human Services  wants to limit coverage to three months and make sure that the client knows that Plans do not meet the requirements 10 essential benefits of the Health Care Reform mandate and you may be assessed the 2.5% penalty for the months that you didn't have qualifying coverage.  HHS is also concerned about adverse selection, *  NAIC 16 page pdf. *  CMS Fact Sheet 6.8.2016  * Benefits Pro.com *
Note that Mr. Mip below does qualify as minimum essential coverage and meets the mandate.
Related Pages in the Open Enrollment and Trigger Sections
Historical
What happens if you missed Open Enrollment – don't qualify for special enrollment – qualifying event, or are concerned about not being able to get coverage for SIX weeks, as you did not apply by the 15th of the month?
How about trying a Temporary plan, an International Plan or see if you qualify for a Special Enrollment?