Who has authority to sign an application for Insurance?




Can a Parent negotiate and purchase coverage for a competent adult child?
Parent
Age of Majority 18  The age when a child legally becomes an adult.   The age of eighteen in California becomes the age of individual freedom for the individual. You become a full-fledged citizen with the right to make your own choices – and, consequently, pay the consequences for your own mistakes.
Guardian
A legal guardian is a person who has the legal authority (and the corresponding duty) to care for the personal and property interests of another person, called a ward. Guardians are typically used in three situations: guardianship for an incapacitated senior (due to old age or infirmity), guardianship for a minor, and guardianship for developmentally disabled adults.
Most countries and states have laws that provide that the parents of a minor child are the legal guardians of that child, and that the parents can designate who shall become the child's legal guardian in the event of death, subject to the approval of the court. Some jurisdictions allow a parent of a child to exercise the authority of a legal guardian without a formal court appointment. In such circumstances the parent acting in that capacity is called the natural guardian of that parent's child. Wikipedia
A power of attorney (POA) or letter of attorney is a written authorization to represent or act on another's behalf in private affairs, business, or some other legal matter. The person authorizing the other to act is the principal, grantor, or donor (of the power). The one authorized to act is the agent[1] or, in some common law jurisdictions, the attorney-in-fact. Wikipedia
A health care agent is a person you choose in advance to make health care decisions for you in the event that you become unable to do so. A health care agent can help make medical decisions on your behalf at the end of life or any other time you are not able to communicate, such as if you are severely injured in an accident. A health care agent also may be called a health care proxy or surrogate or an attorney-in-fact.  Web MD  Agent of Health Care Fillable Form
Related Pages
Fraud & False statements?  Faking income to gain a benefit 
Grief when we did an application for someone incapacitated due to car accident
Perjury Declaration - Signature - Agree to notify changes
​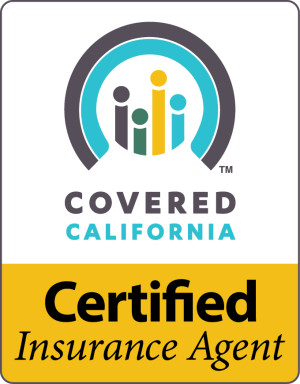 Covered CA Certified Agent  
No extra charge for complementary assistance 
Videos on how great agents are
Enrolling in health plans has helped people focus on their families and careers, and feel protected against unexpected medical issues.