Schedule a Zoom or Phone Meeting
If the calendar didn't load, try refreshing the page. 
We have technical support researching the issue.
Our scheduler above will automatically send you the  Zoom link to join us for the meeting.
Screen Sharing – View everything we see on our computer!
YouTube VIDEO Instructions to set meeting
If all else fails, email us [email protected], tell us what times are good for you and we'll set it up.
Please be sure to put down three times that work for you.  This calendar doesn't show my driving times… so a meeting might be set too close to a meeting I'm driving to.
We can accommodate Social Booking and Special Meetings for nights & weekends.  Email us  [email protected]
After clicking the SUBMIT button, you should get a confirmation that looks like this*.
If you don't Email us the time and dates convenient for you.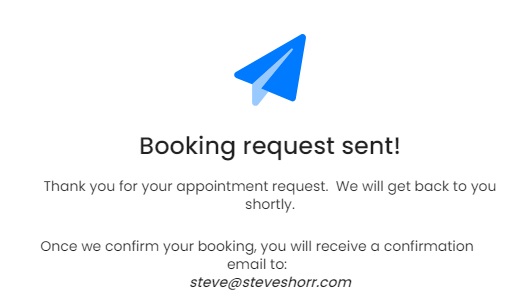 Email us the time and dates you want, if you don't, get the message above.
Instructions to appoint us as your Covered CA agent
If you are not happy, you can alway unappoint us after the meeting.