Advance Payments of the Premium Tax Credit APTC
Subsidies
The American Rescue Plan Act  ARPA
2021 Federal Stimulus Package
March 2021
VIDEO Introduction to ARPA  by Steve 
The Coronavirus bill represents the biggest expansion of Federal Help – Subsidies, since ACA/Health Reform/Obamacare started in 2010!
Use our Quote Subsidy Calculator  Engine, to see how ARPA works for you.
There are way more subsidies and there is no upper income limit chart  (FPL) for 2021 and 2022.
ARPA Provides:
Get quotes to see how ARPA would work for you.
ARPA is funded to the tune of $34 Billion for only two years and would change the formulas for health insurance tax credits to make them more generous for most people, and also allow a wider number of individuals to qualify.
ARPA follows President Biden's strategy of getting all Americans covered.  Modern Health Care 3.8.2021 * NPR *
Covered CA will automatically check if clients get more subsidies.  BUT! your consent to allow Covered CA to check your finances in the Federal Hub, etc.  must be up to date.  Here's their quick guide on how to do that.
ARPA is comprehensive and there are several provisions that we are watching closely that would affect how people pay for their health insurance coverage:
Removing the cap on subsidies for people earning more than 400% [600% in CA] of the Federal Poverty Level (FPL) –Currently those with a Modified Adjusted Gross Income (MAGI) of more than 400% of the FPL are not generally eligible for Advance Premium Tax Credits (APTC).  Additionally, there is legislation that would make the removal of the 400% cap permanent.²
Lower the maximum a person has to pay for the Benchmark Plan from 9.83% of MAGI to 8.5% of MAGI – This provision would drop the amount the insured person has to pay for insurance from 9.83% of his MAGI to 8.5%.
Provide no-cost Silver Plans for people receiving unemployment insurance – Americans on unemployment insurance during 2021 would receive the Benchmark Silver Plan in their market for a $0 premium contribution while they are receiving unemployment insurance.⁴
All ages will be affected, but this bill will have the greatest impact on near-seniors, or those aged 55-64 because of the cost of their ACA coverage. Stephens Mathews Email 3.11.2021 *
Resources & Links
​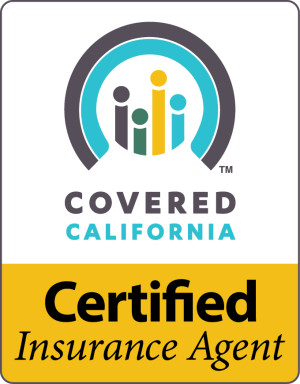 #Covered CA Certified Agent  
No extra charge for complementary assistance 
Videos on how great agents are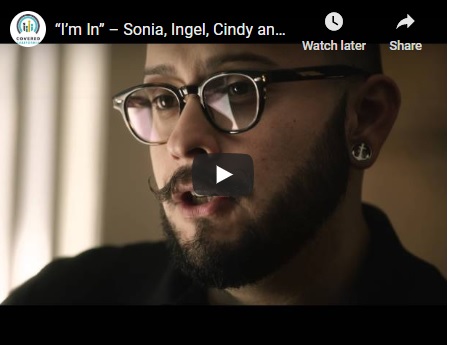 Technical Links for Premium Tax Credits
CFR 155.305  HTML Eligibility Standards
§1.36b-0Table of contents
§1.36b-1 Premium tax credit definitions
http://www.law.cornell.edu/uscode/text/42/1396a
Technical Links
proposed regulations relating to minimum value of eligible sponsored plans
 Notice 2013-41, whether or when individuals are considered eligible for coverage under certain Medicaid, Medicare, CHIP, TRICARE, student health or state high-risk pool programs MR. Mip.
final regulations on the reporting requirements for Marketplaces.

HR 3590   Section 1001 HR 4872
Code of Federal Regulations §1.36b-2Eligibility for premium tax credit.
#Report changes as they happen - within 30 days!

10 days for Medi Cal
Our webpage on ARPA & Unemployment Benefits - Silver 94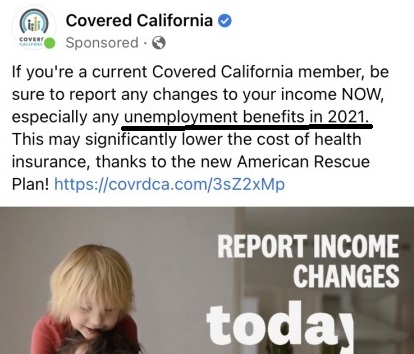 IRS Form 5152 - Report Changes