It's OPEN Enrollment!
*****************************
only apply to get – enroll – sign up for Health Insurance when it's NOT Open Enrollment
IMHO The simple way to review the Special Enrollment Rules – is the plain English  Insurance Company brochures below, rather than reviewing the actual legal code
Guaranteed Issue - No Pre X Clause
Quote & Subsidy Calculation
No charge for our complementary services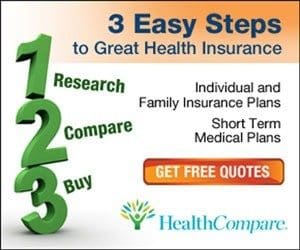 Watch our 10 minute VIDEO
that explains everything about getting a quote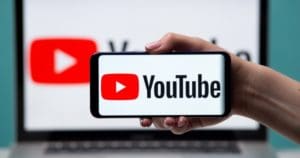 Our Quote Engine Takes all the complexity out of CFR §1.36B-3 * or asking for a table to figure premiums, subsidies, income, etc. etc. etc.!
Steve's summary of this page on Open Enrollment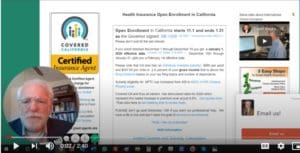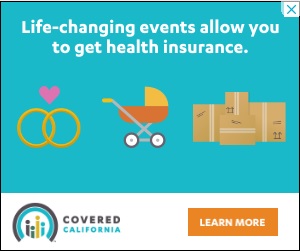 Verification of Special Enrollment
Consumers and brokers completing an online application will be notified in the application that Covered California may seek to verify the validity of their self-attested Qualifying Life Event (QLE) in order to be eligible for Special Enrollment.
Covered California will contact a random sample of consumers who enrolled during a Special Enrollment Period (SEP) to request proof of the QLE. If the consumer does not provide acceptable documentation of their QLE within 30 days of the date on the original notice, their coverage can be terminated.
If a consumer is found to have been fraudulently enrolled in a Covered California health insurance plan without a Qualifying Life Event, the broker who assisted the consumer could potentially lose their certification.  Brokers don't risk losing your certification with Covered California and ensure all consumers who attest to having experienced a QLE are able to provide proof that they qualify for special enrollment. February 10, 2021 Bulletin *
​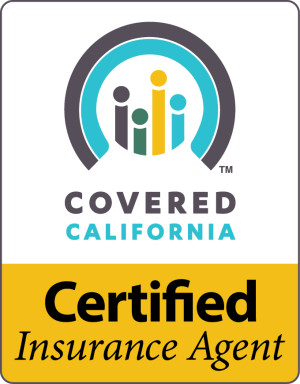 #Covered CA Certified Agent  
No extra charge for complementary assistance 
Videos on how great agents are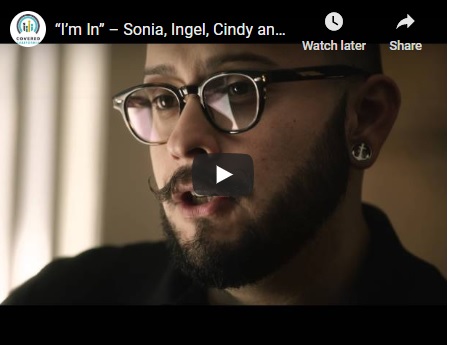 Find out how, by reading our special enrollment page or email us
VIDEO questions that may come up when you lose their job-based coverage
#ARPA American Rescue Plan Act
Enrollment from April 12th through 12.31.2021
Covered California will open a new special-enrollment period on April 12, for May 1, coverage for the estimated 1.2 million uninsured Californians who are eligible as well as the 430,000 people currently insured off-exchange who will qualify for the new financial help.
uninsured can get coverage that is more affordable than ever before Covered CA.com *  
While you are allowed to enroll on the last day of the month – DO NOT EVEN THINK ABOUT getting your ID Cards on the first Monday of the next month.   If you enroll past the 15th of the month, we've been forced to have you sign an acknowledgement that you understand you won't have all the paperwork on the 1st of the month, even though you have coverage and premiums are due.
See our Main COVID ARPA page on uninsured and those who qualify for more subsidies.
FYI Federal  §155.420   Special enrollment periods.
It seems that this section where I had cut & pasted the actual law and added comments and links, is just too much to read.  If you need the law… see the links above.  April 2021, I'm cutting out the law and just have the Covered CA interpretations.   One can only check on Government so much…
lawfully present error, misrepresentation, misconduct, substantially violated a material provision of its contract in relation to the enrollee.
(7) An enrollee Definition, or his or her dependent enrolled in the same QHP – Qualified Health Plan, is determined newly eligible or ineligible for APTC (Subsidies) or has a change in eligibility for CSR. [Cost Sharing Reductions – Enhanced Silver]   RIGHT to change Silver Plans!
***View our webpage on change in eligibility due to income change
A change in income is not a Qualifying life event. If you select "other qualifying life event," it puts a hold on the account.    In the future, for income changes you need to select "none of the above."  Email dated 03/26/2018 11:57 AM from Covered CA * 
(d) § 155.420  The Exchange must allow a qualified individual or enrollee, and, when specified below, his or her dependent, to enroll in or change from one QHP to another if one of the following triggering events occur:
(4) The qualified individual's or his or her dependent's, enrollment or non-enrollment in a QHP is unintentional, inadvertent, or erroneous and is the result of the error, misrepresentation, misconduct, or inaction of an officer, employee, or agent of the Exchange or HHS, its instrumentalities, or a non-Exchange entity providing enrollment assistance or conducting enrollment activities. For purposes of this provision, misconduct includes the failure to comply with applicable standards under this part, part 156 of this subchapter, or other applicable Federal or State laws as determined by the Exchange.
Email clarification from Covered CA Broker Support
Hi Steve,
Basically the children lost subsidy eligibility because they actually qualify for Medi-Cal so they were removed from the policy. Unfortunately, even though this would seem to be an involuntary loss of coverage, it's not considered a Qualifying Event because the children are not losing coverage; [minimum essential coverage] they are merely losing the private insurer coverage they preferred and instead getting state-sponsored Medi-Cal coverage. If later the children are denied Medi-Cal or lose eligibility for Medi-Cal, either situation would be a Qualifying Event. Email dated 9.12.2016 5:01 PM from a major insurance company manager
Adverse selection  a situation where an individual's demand for insurance is positively correlated with the individual's risk of loss.
CMS.Gov 45 CFR on non calendar year renewals – to qualify for Special Enrollment, like COBRA and Grandfathered plans. 
#Permanent Move of your home – residence
gives you a Special Enrollment for Health Insurance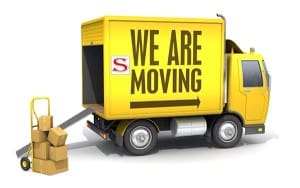 See our webpage on 

lawful presence & public charge

A

California resident is  one who is in California for other than a temporary or transitory purpose; or Domiciled in California, but outside California for a temporary or transitory purpose.

(ftb.ca.gov). 

Amount of time you spend in California versus amount of time you spend outside California;

Location of your spouse and children;

Location of your principal residence;

Where your driver's license was issued;

Where your vehicles are registered;

Where you maintain your professional licenses;

Where you are registered to vote;

Location of the banks where you maintain accounts;

Location of your doctors, dentists, accountants, and attorneys;

Location of the church, temple or mosque, professional associations, or social and country clubs of which you are a member;

Location of your real property and investments;

Permanence of your work assignments in California; and

Location of your social ties.

In using these factors, it is the strength of your ties and closest connections not just the number of ties, that determines your residency (ftb.ca.gov/)
Covered CA 2021 Individual Plans, Rates & #Information
Less than 1% premium increase
2021
The preliminary rate change for California's individual market will be 0.6 percent in 2021, which marks a record low for the second consecutive year and follows California's reforms to build on and strengthen the Affordable Care Act.
Covered California's increased enrollment, driven by state policies and significant investments in marketing and outreach, has resulted in California having one of the healthiest individual market consumer pools and lower costs for consumers.
The impact of COVID-19 on health plans' costs has been less than anticipated as many people deferred or avoided health care services in 2020, and while those costs are rebounding, it now appears the pandemic will have little effect on the total costs of care in California's individual market for 2020 and 2021.
All 11 health insurance companies will return to the market for 2021, and two carriers will expand their coverage areas, giving virtually all Californians a choice of two carriers and 88 percent the ability to choose from three carriers or more. Covered CA Press Release * CA HealthLine *
IMHO it would be best to just wait till 11.1.2020.  That's when we will have ALL the bulletins & materials for 2021.  Open Enrollment starts then, not this "crazy" thing with early renewals.
Insure Me Kevin.com 2021 analysis
Historical
February through May 15th Special Enrollments
HISTORICAL
CA Healthline Open Enrollment – What you need to know for 2021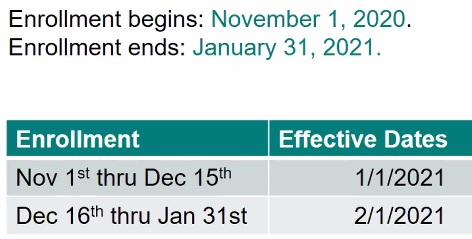 Health Net Webinar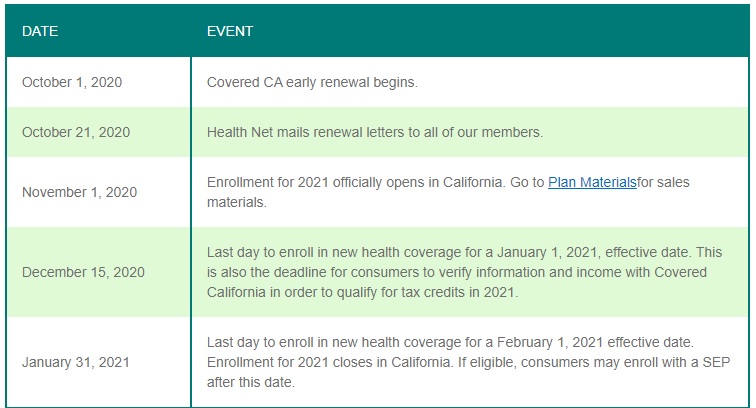 HN Email dated 10.8.2020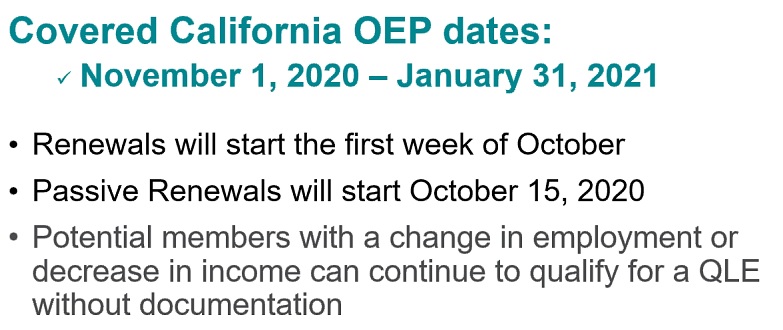 Molina Webinar
Sutter's Underwriting Guide for 2021

SEP Special Enrollment Period Consumers Auto-Renewing for 2021
The renewal period [as opposed to brand new coverage] for 2021 coverage begins October 1.
After October 1, if you have NEW consumers purchasing coverage for the remainder of 2020 after experiencing a Qualifying Life Event (QLE) that triggers a Special Enrollment Period (SEP), and those consumers want to have 2021 coverage also, do not actively enroll them in 2021 coverage.
CalHEERS will process auto-renewals of existing 2020 enrollments, and actively purchasing 2021 coverage for a new enrollee who has purchased any portion of 2020 coverage after October 1 may create a duplicate enrollment or renewal fallout.
We will work on getting the above in plain English.  See button above or below for FAQ's or email us  [email protected]
Enrollments after the 14th of the month must acknowledge in writing that they understand they might not have their ID cards by the effective date.   Please don't wait till the last minute!
Please note that CA now has an individual mandate penalty!  $695 per adult and $347.50 per child or  2.5 percent of your gross income that is above the filing threshold based on your tax filing status and number of dependents.
Subsidy eligibility for  APTC has increased from 400 to 600% of FPL Federal Poverty Level.
If you need coverage NOW and it's not Open Enrollment –
Please review all the Qualifying Events
§6504 CA CCR's for Special Enrollment and let's see if you are eligible
Appoint us as your Covered CA Agent – NO CHARGE!
NEWS FLASH – Open Enrollment extended to December 30th for a January start date.  Covered CA.com *
FLASH
President Biden is signing an order to have a Special Open Enrollment from February 15th to May 15th!  The Hill * KFF.org *   Covered CA is calling it Special Enrollment.  Some Insurance Companies are allowing anyone to enroll, calling it Open Enrollment.  Get a quote, email us [email protected]  and we will check & verify for you.
California Insurance Code  § 10965.4  or 10965 – 10965.18
Supremacy Clause?
The core message of the Supremacy Clause is simple:
the Constitution and federal laws (of the types listed in the first part of the Clause) take priority over any conflicting rules of state law. This principle is so familiar that we often take it for granted. 
Our webpages on our qualifications, reviews, testimonials, etc.
Our Webpage on Insurance Coverage for