Introduction 
You must be Lawfully present – check this entire page for information and details of what "lawful presence" means, in the USA  to get tax credits– Subsidies  in Covered CA. 
If you want coverage without subsidies, you  can purchase direct from an Insurance Company, no extra charge for us to help you with that, with the only requirement being that you  reside in CA, even if you don't have legal status.  You might also check out International Travel Policies.  
There is no charge for our help, when you appoint us as your agent by using the enrollment links in this website or using "find local help" in the upper right hand portion of the Covered CA Online Application.
We are not immigration attorney's and can't help you with that.  If you have the documents, proving lawful status, we can help you get health insurance.
Learn More ===>
Steve talks about International Travel Insurance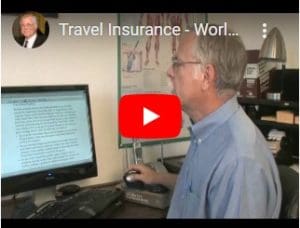 #Public Charge?

The Federal Government has issued a final public charge rule, which limits federal immigration officials' ability to consider receipt of public benefits in granting individuals entry into the United States or when they apply to become lawful permanent residents (also known as green card holders).
  Federal Register 100 pages
The 2019 Public Charge Final Rule is no longer in effect, and DHS will partner with federal agencies to ensure impacted individuals are aware.   USCIS.Gov *

Biden Administration Unwinds Trump-Era 'Public Charge' Policy For Immigrants
Green card applications will no longer be impacted by a person's use of government-funded services like Medicaid or SNAP.
The revised final rule, issued by the Department of Homeland Security on Thursday, formally eases health care access for noncitizen immigrants. The Biden administration had previously stopped enforcement of the Trump-era policy.  Learn More Kaiser Health News

Judge orders end to DACA LA Times 7.16.2021
Public Charge Resource Sheet
Proposed Changes Public Charge Determination Quick Guide
Final Rule Inadmissibility on Public Charge Grounds 8 CFR Parts 103, 212, 213, 214, 245 and 248
Ways to get around this rule or mitigate it?

individuals seeking an immigrant visa must prove that they will obtain health insurance coverage within 30 days of entry in the United States or be able to pay for 'reasonably foreseeable medical costs.'  Health Affairs.org  *

New Trump rules could deny green cards to immigrants on public assistance LA Times 8.12.2019
Three in 10 Adults in California Immigrant Families with Low Incomes Avoided Safety Net  Programs in 2020 Urban.org Research Report 47 pages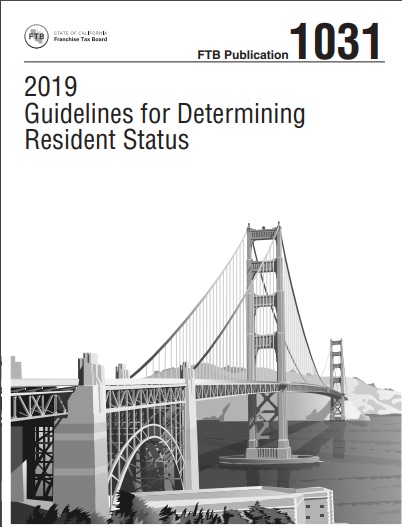 See our webpage on 

lawful presence & public charge

A

California resident is  one who is in California for other than a temporary or transitory purpose; or Domiciled in California, but outside California for a temporary or transitory purpose.

(ftb.ca.gov). 

Amount of time you spend in California versus amount of time you spend outside California;

Location of your spouse and children;

Location of your principal residence;

Where your driver's license was issued;

Where your vehicles are registered;

Where you maintain your professional licenses;

Where you are registered to vote;

Location of the banks where you maintain accounts;

Location of your doctors, dentists, accountants, and attorneys;

Location of the church, temple or mosque, professional associations, or social and country clubs of which you are a member;

Location of your real property and investments;

Permanence of your work assignments in California; and

Location of your social ties.

In using these factors, it is the strength of your ties and closest connections not just the number of ties, that determines your residency (ftb.ca.gov/)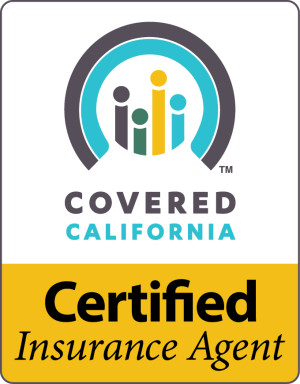 #Covered CA Certified Agent  
No extra charge for complementary assistance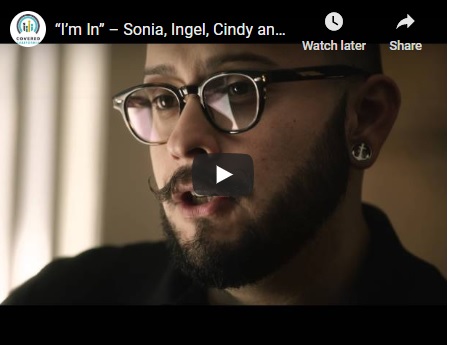 What happens if you have a severe chronic condition or major accident, you can't qualify for Medi-Cal as you are not lawfully present, must a hospital treat you if you show up in the ER Emergency Room?
You could get deported!
In an emergency, hospitals, by law –  EMTALA – must treat any patient in the U.S. until he or she is stabilized , regardless of the patient's immigration status or ability to pay.
Yet, when it comes time for the hospitals to discharge these patients, the same standard doesn't apply. Though hospitals are legally obligated to find suitable places to discharge patients (for example, to their homes, rehabilitation facilities or nursing homes), their insurance status makes all the difference. After reaching the patient's family in Mexico, and discussing issues with the Mexican consulate, the case manager began making travel arrangements to a rehabilitation hospital in Mexico. Medical air transport to another country is an expensive proposition — roughly $50,000, depending on the equipment needed and the distance to the receiving facility in the patient's home nation. From the hospital's point of view, it was easy to see that this large one-time expense would be worthwhile. The transfer to Mexico would put a stop to the indefinite, uncompensated costs of continued hospitalization. Further, the transfer would open up the patient's bed to a new (and presumably insured) patient.    NPR 4.9.2016  *
Some hospitals have been deporting illegal immigrants even though the U.S. government is the only authority that can perform this action.  Medical repatriation is considered a human rights violation mainly because many of these hospitals act as "unauthorized immigration officers."    Medical news today 4.23.2014 * Forbes 2.26.2018 *
Public Charge USCIS * Some places where undocumented can go   US News 11.2.2016 *
Links & Resources
Technical and Research Resources
Covered CA Q & A on Immigration Status
Coverage and Issues for Immigrant Families – aspe.hhs.gov (pdf)
Attorney Guide to determine Citizen Status in Criminal Cases
Covered CA Webinar on verification of residency Proposed Regulations 5.2013 
What if you are not lawfully present and you try to apply for coverage? Will it be reported to INS?
FAQ's Kaiser Foundation kff.org/immigrants
New Obama Immigration may allow those to get Medi-Cal californiahealthline.org/2014/11/21
4 page – Immigration Status and Covered Ca hbex.coveredca.com
For purposes of this part the following definitions apply:
Creditable coverage means coverage of an individual as defined in section 2701(c)(1) of the Public Health Service Act as of March 23, 2010 and 45 CFR 146.113(a)(1).
Enrollee means an individual receiving coverage from a PCIP established under this section.
Lawfully present means
(1) A qualified alien as defined in section 431 of the Personal Responsibility and Work Opportunity Act (PRWORA) ( 8 U.S.C. 1641);
(2) An alien in nonimmigrant status who has not violated the terms of the status under which he or she was admitted or to which he or she has changed after admission;
(3) An alien who has been paroled into the United States pursuant to section 212(d)(5) of the Immigration and Nationality Act (INA) ( 8 U.S.C. 1182(d)(5)) for less than 1 year, except for an alien paroled for prosecution, for deferred inspection or pending removal proceedings;
(4) An alien who belongs to one of the following classes:
(i) Aliens currently in temporary resident status pursuant to section 210 or 245A of the INA ( 8 U.S.C. 1160 or 1255a, respectively);
(ii) Aliens currently under Temporary Protected Status (TPS) pursuant to section 244 of the INA ( 8 U.S.C. 1254a), and pending applicants for TPS who have been granted employment authorization;
(iii) Aliens who have been granted employment authorization under 8 CFR 274a.12(c)(9), (10), (16), (18), (20), (22), or (24);
(iv) Family Unity beneficiaries pursuant to section 301 of Public Law 101-649 as amended;
(v) Aliens currently under Deferred Enforced Departure (DED) pursuant to a decision made by the President;
(vi) Aliens currently in deferred action status;
(vii) Aliens whose visa petitions have been approved and who have a pending application for adjustment of status;
(5) A pending applicant for asylum under section 208(a) of the INA ( 8 U.S.C. 1158) or for withholding of removal under section 241(b)(3) of the INA ( 8 U.S.C. 1231) or under the Convention Against Torture who has been granted employment authorization, and such an applicant under the age of 14 who has had an application pending for at least 180 days;
(6) An alien who has been granted withholding of removal under the Convention Against Torture; or
(7) A child who has a pending application for Special Immigrant Juvenile status as described in section 101(a)(27)(J) of the INA ( 8 U.S.C. 1101(a)(27)(J)).
(8)Exception. An individual with deferred action under the Department of Homeland Security's deferred action for childhood arrivals process, as described in the Secretary of Homeland Security's June 15, 2012, memorandum, shall not be considered to be lawfully present with respect to any of the above categories in paragraphs (1) through (7) of this definition.
Out-of-pocket costs means the sum of the annual deductible and the other annual out-of-pocket expenses, other than for premiums, required to be paid under the program.
Pre-Existing condition exclusion has the meaning given such term in 45 CFR 144.103.
Pre-Existing Condition Insurance Plan (PCIP) means the temporary high risk health insurance pool plan (sometimes referred to as a "qualified high risk pool") that provides coverage in a State, or combination of States, in accordance with the requirements of section 1101 of the Affordable Care Act and this part. The term "PCIP program" is generally used to describe the national program the Secretary is charged with carrying out, under which States or non-profit entities operate individual PCIPs.
Resident means an individual who has been legally domiciled in a State.
Service Area refers to the geographic area encompassing an entire State or States in which PCIP furnishes benefits.
State refers each of the 50 States and the District of Columbia.
Child & Related Pages
[child-pages]