#My Medi-Cal 
How to get the Health Care You Need
24 pages
Smart Phones - try turning sideways to view pdf better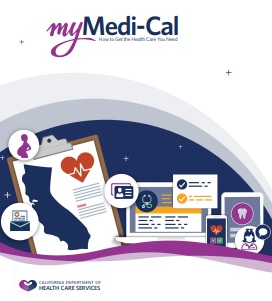 ******************************************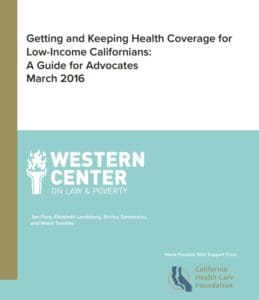 Nolo Social Security, Medicare, Medi Cal & Government Pensions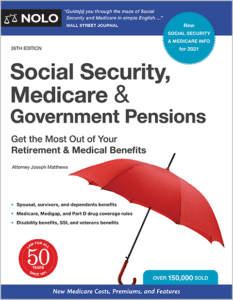 What if Medi-Cal took hold of my file, but say I don't qualify, is there a lapse in coverage? 
Will Covered CA backdate coverage?
If you have already applied, you do not need to apply again. Medi-Cal is processing your application as quickly as possible. Due to the large number of Medi-Cal applications received, processing is taking longer than expected, and proof of certain information is required in order to complete each application. Covered CA.com *
Pending Applicants
For those who applied and are likely eligible, but are waiting for their application to be finalized, there are ways you can get immediate care while you wait:
You can go to a hospital for emergencies. The Hospital Presumptive Eligibility (PE) program provides adults, pregnant individuals, children, and former foster care enrollees with temporary, no cost Medi-Cal benefits for up to two months.  In order to receive Hospital PE benefits, you must complete a simplified application online during a hospital stay. You will be notified immediately of your eligibility determination.
You can visit your local county human services office. You can use your information to confirm your Medi-Cal eligibility and get a temporary identification card.  This will allow you to get services until your enrollment is complete.
Pregnant individuals can get temporary Medi-Cal coverage from certain Medi-Cal providers and clinics.
Children can get temporary Medi-Cal coverage provided by enrolled Medi-Cal providers and clinics that see children.
Once your Medi-Cal eligibility is confirmed, the health coverage is effective beginning the first day of the month when you applied.
If you would like more information or to check the status of your application, please contact your county human services agency.
Covered CA Website Guidance
Medi-Cal Confirmation – Often As soon as you apply through Covered CA!!! ID card printing confirmed via email 4.23.2021 
Direct with Medi Cal is faster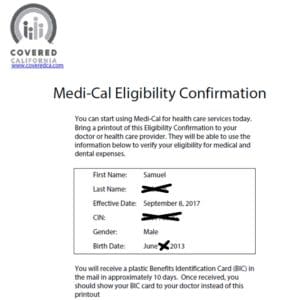 Covered CA says wait to hear from Medi-Cal

Eligibility Window & Where to click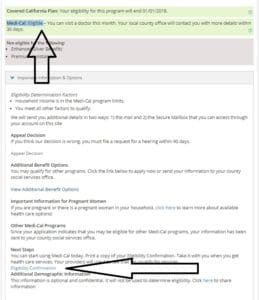 Open the FAQ's below
Full CFR Regulations Medi Cal Eligibility
#CFR – Code of Federal Regulations
45 CFR 155.305 Eligibility Standards
Redeterminations of Medicaid Eligibility

§ 435.919 — Timely and adequate notice concerning adverse actions.

Income and Eligibility Verification Requirements

Source:

Sections 

435.940

 through 935.965 appear at 51 FR 7211, Feb. 28, 1986, unless otherwise noted.