Is there coverage for 

Dental Implants?
There is generally No coverage for implants. 
We did find THREE  Individual Plans from Dental for Everyone that will cover implants! 
Click on the button below  or links  above to get quotes and details.
Check out alternatives to Implants 
For a quick look at the schedule for what the percentage paid is click on the relevant link.  Delta or Renaissance or just scroll down the page.
Liberty Dental Plan!
Liberty Dental DHMO plan features large group type benefits, but is not rated by age or zip code, and you may enroll individuals or groups with no participation requirements!  
 Benefits Include: 
No Annual Maximums, No Claim Forms, Coverage for Pre-Existing Conditions, No Waiting Periods, Orthodontia, Dental Implants and More. Not to mention a generous commission for you!
Brochure and Enrollment Kit
 *When using the online provider link, select the CA-400 plan (not to be confused with the CA-400-R Plus) from the Benefit Plan /Network drop down. You will have to scroll down about half way to find it. Then select Zip Code, Country, State and City and click on the Search button.
Check out and do your due diligence on the Google Ads below about implant and "alleged?" grants.  I don't know what they are.  Please do your own research.  You may post your findings in the comments below.
Dental For #Everyone,
has an excellent  website with full brochures, Instant online quoting and enrollment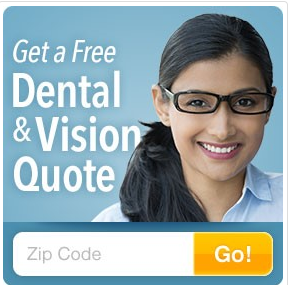 Dental Implant Picture

What are Dental #Implants?
Dental implants (ADA Codes) may be thought of as artificial tooth roots which allow the fabricated teeth to be firmly attached to the mouth.  One may consider the jaw bone as a piece of wood and a dental implant as a screw
Learn more from REAL Dentists:
Write implants off your Taxes – using Health Savings Accounts
The average cost of placing a single dental implant ranges from $1,600 to $2,200, not including the cost of a restoration. Redd Road *
Implants may be covered under health insurance, if there is a "medical necessity" like cancer, major accident or skeletal deformity.  View sample Delta policy page 40 #32.
You can include in medical expenses the amounts you pay for dental treatment. This includes fees paid to dentists for X-rays, fillings, braces, extractions, dentures, etc.   including artificial teeth (IRS Publication 502 Page 5 & 7)
Implants are done when one doesn't want a bridge because it more permanent and look better even in the back of the mouth and in view of this it's considered cosmetic.
Unfortunately, implants are not generally a covered benefit. However, it is possible that Delta would provide an allowance for the covered benefit. It's best that the enrollee ask their dentist to submit a pre-determination to Delta so that Delta can determine the covered benefit (if any) and the enrollees responsibility for payment in advance.
Limitations:
The replacement of lost or stolen dentures, crown and bridge work, dental procedures and charges incurred as part of implants (placement or removal) and prosthetic devices placed on implants (fixed or removable, for example: bridges, crowns) are not covered.  Smile Saver Brochure
Implants
Blue Shield Small Group Dental  Plans – Dental Implant Explanation
Importance of Dental Coverage 

Dental & General Health
Insurance 101?
We suggest that you check out Life Insurance, Disability, Long Term Care and Retirement as these risks may cause much more financial devastating to your budget than dental bills.
I don't quite agree on the individual vs group rates & benefits - also group plans are income tax free - section 106
On the other hand - Sacramento Truck driver sudden dealth from tooth infection Sacramento Bee 1.31.2017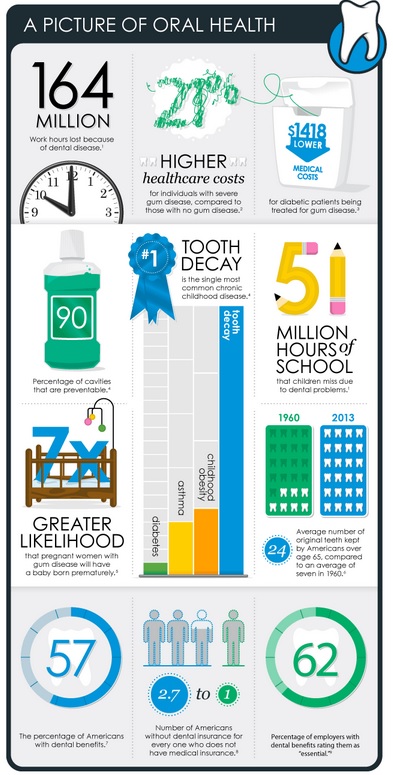 Steve on buying, shopping and best use of premium dollars
Dental Insurance VIDEO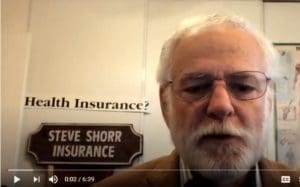 MORE VIDEOS
When people ask, what dental insurance plan should I buy,

The video from the dentist above says he's tempted to answer, "None of them".

But that's not a very helpful answer, so in this video the dentist attempts to give you some guidance about things to consider before buying a dental insurance plan. Keep in mind that there also are finance plans available if you decide to go that route.  And, you should not be shy about negotiating with your dentist regarding his or her fee for the services that you need.
Gum Disease Treatment
If you have a tooth that is loose and may be "hopeless," it might still be saved with gum disease treatment . If the gums are receding and there has been bone loss around the tooth, that doesn't mean that the tooth is guaranteed to be lost.
With gum disease treatment, we can clean out the infection around your tooth, and hopefully the tooth will heal. Sometimes we might splint the loose tooth or teeth to natural teeth that are stable. This can help stabilize the loose teeth and give them time to heal. Then you'll still have your natural tooth for longer, potentially the rest of your life. This costs significantly less than a dental implant. And Pinhole ® Gum Therapy can be used to restore the natural contour of your gums.
Caveats: For a tooth that is designated "hopeless," the success rate is lower than that for dental implants. And because we're preserving your natural tooth, it will continue to look as it had, so if you're unhappy with the appearance of this threatened tooth, it might not be the best choice. Plus, sometimes the infection is so serious that we want to remove teeth to better control the risk that the infection could spread to other parts of your body.
If your tooth is threatened by an infection inside the tooth, we can use  root canal therapy to clean out the tooth and make it stable again. The tooth will be reinforced and topped with a dental
crown
. The success rate for root canal therapy is comparable to that for dental implants, and it has the benefit of retaining your natural tooth. Plus the dental crown means that the appearance of the tooth will be improved, too. If you later need to replace the treated tooth, you will usually be able to get a dental implant, and in the meantime, you get to enjoy the
benefits of having a natural tooth rather than an implant
. Cost is slightly less than for a dental implant.
Caveats: Whether a root canal is appropriate or not depends on the state of your tooth. If the tooth root is damaged, a root canal is not recommended. Sometimes an infected tooth can be a serious risk and needs to be extracted right away. Extraction is best for badly damaged or seriously infected teeth.
If you can't save the tooth with either gum disease treatment or root canal therapy, you can often get a dental bridge that will perform the same function as a dental implant. With a dental bridge, the 
replacement tooth is supported by dental crowns
 on teeth next to the missing tooth.
Dental bridges are fully fixed in your mouth. They're not loose and won't slip out, so your diet won't be impacted, and they can look as good as dental implants. Plus the dental crowns on neighboring teeth can be very helpful if they have been damaged.
Caveats: Dental bridges don't stimulate your jawbone and gums the way a dental implant does. This may not matter, but it can potentially cause collapse of the gums under the replacement tooth. And if the supporting teeth aren't fully healthy and strong, they may be put at risk by having a dental bridge placed over them. That's because two teeth are now being asked to do the work of three. Because of this restriction, we only recommend dental bridges in limited situations where they don't cause much increased risk to your natural teeth.
See also ivyrosedds.com/alternatives-to-dental-implants
We didn't mention removable partial dentures because they aren't as good as dental implants. Removable dentures don't look or function like natural teeth, and they can be uncomfortable, even damaging. This is especially true of removable partial dentures, which rarely work well enough to help you chew naturally. Removable partial dentures also collect food and plaque around them, encouraging tooth decay. Those secured with metal wires and hooks can erode teeth, increasing the risk of tooth loss.
An exception is The Denture Fountain of Youth®, which replaces all your natural teeth. This type of denture looks natural and encourages better biting and chewing function. While not as good as implant-supported dentures, they are close.   Kuzma *
Experts say 90% of patients with complete tooth loss opt for dentures.  Ivy Rose * 
Learn More
Links & Resources
VIDEOS

Denture  FOY Fountain of Youth  High End Dentures – Better than what your Parents wore – Interviews – Testimonials –