There is generally No coverage for implants.   

However, check out  Dental for Everyone  they have plans that will cover implants!   Remember though, there is no free lunch.  Insurance Companies have to take in more money in premiums than the pay in claims…  MLR Medical Loss Ratio and all. 
Also check these plans:
Try turning your phone sideways to see the graphs & pdf's?
What are Dental #Implants?
Dental implants (ADA Codes) may be thought of as artificial tooth roots which allow the fabricated teeth to be firmly attached to the mouth.  One may consider the jaw bone as a piece of wood and a dental implant as a screw
Learn more from REAL Dentists:
Write implants off your Taxes – using Health Savings Accounts
The average cost of placing a single dental implant ranges from $1,600 to $2,200, not including the cost of a restoration. Redd Road *
Implants may be covered under health insurance, if there is a "medical necessity" like cancer, major accident or skeletal deformity.  View sample Delta policy page 40 #32.
You can include in medical expenses the amounts you pay for dental treatment. This includes fees paid to dentists for X-rays, fillings, braces, extractions, dentures, etc.   including artificial teeth (IRS Publication 502 Page 5 & 7)
Implants are done when one doesn't want a bridge because it more permanent and look better even in the back of the mouth and in view of this it's considered cosmetic.
Unfortunately, implants are not generally a covered benefit. However, it is possible that Delta would provide an allowance for the covered benefit. It's best that the enrollee ask their dentist to submit a pre-determination to Delta so that Delta can determine the covered benefit (if any) and the enrollees responsibility for payment in advance.  Alternatives for Implants
Limitations:
The replacement of lost or stolen dentures, crown and bridge work, dental procedures and charges incurred as part of implants (placement or removal) and prosthetic devices placed on implants (fixed or removable, for example: bridges, crowns) are not covered.  Smile Saver Brochure
Implants
Blue Shield Small Group Dental  Plans – Dental Implant Explanation
Dental For #Everyone,
has an excellent  website with full brochures, Instant online quoting and enrollment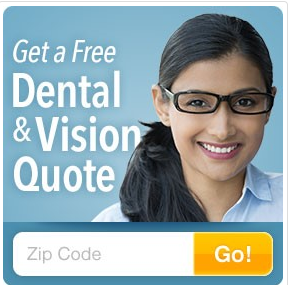 One of our colleagues on how Dental for Everyone Works.
Some of our webpages on dental

#Delta Dental Direct

Be sure to put in our AGENT # 2094784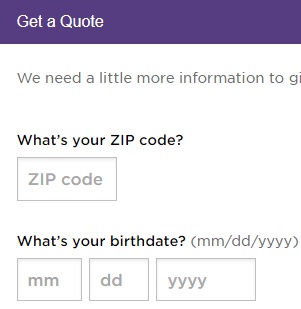 Delta Dental – Covered CA Plans 
California
#Delta1 Dental No Wait
Delta Dental offers implant coverage for both groups and individuals:

Group-sponsored Delta Dental PPO™ plans vary and may include implant coverage.
Groups with DeltaCare® USA coverage can choose the i‑series plans for comprehensive implant coverage.
For individuals, the Delta Dental PPO Premium Plan covers implants at 50%, after a 12-month waiting period.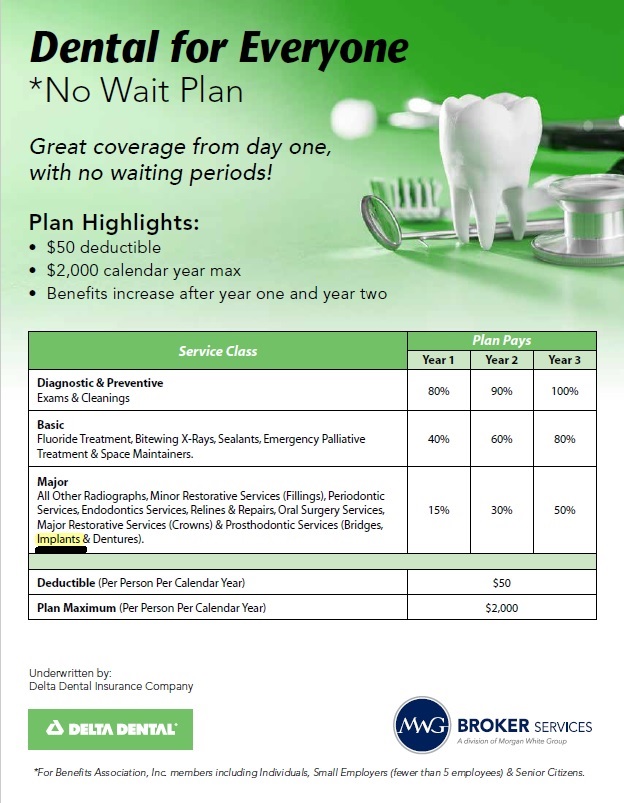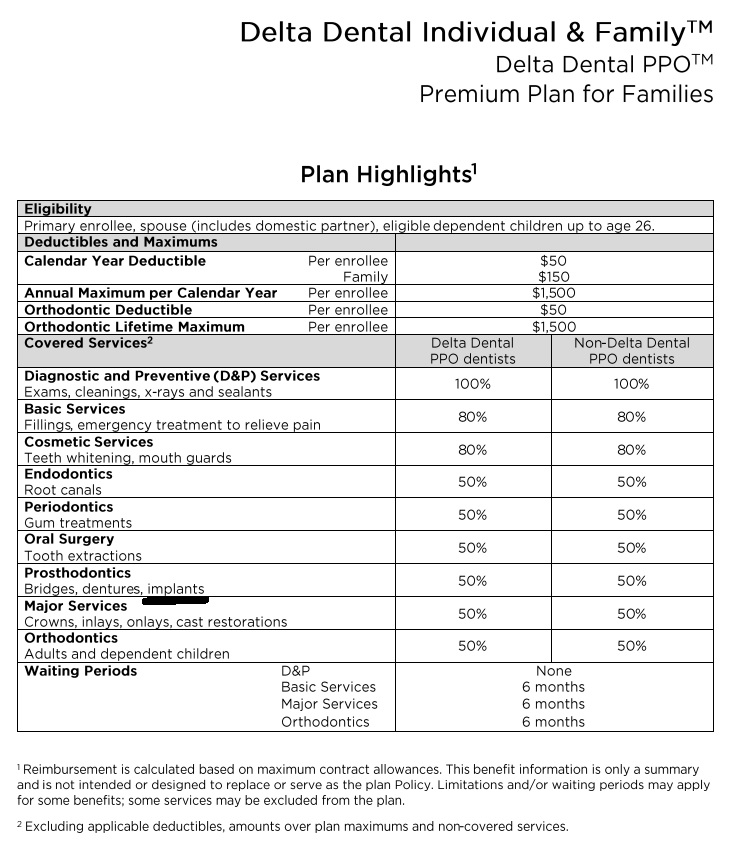 Liberty Dental Plan!


Liberty Dental DHMO (Dental HMO) plan features large group type benefits, for individuals and families.
 Benefits Include: 
No Annual Maximums, No Claim Forms, Coverage for Pre-Existing Conditions, No Waiting Periods, Orthodontia, Dental Implants and More. 
More information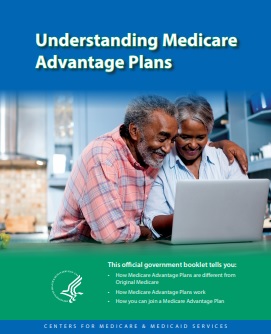 Insurance Companies get a fee from the Federal Government, when you enroll in an MAPD plan.  MAPD Plans must cover all A & B services Medicare.Gov *
That's why the premium is very low or ZERO!
Set a phone or Skype Meeting

We can now do SOC Scope of Appointment, before the Meeting via a 3 minute recorded  meeting 2 days before.  AHIP Training Module 4 Page 14 * 

#Intake Form - We can better prepare for the meeting
Do I just sign up with a Medicare Advantage Company and automatically get * Parts A & B or do I have to get those from Medicare.Gov  *   VIDEO
Get Quotes, Full Information and Enroll
MANDATED wording!:  Think Advisor * ''We do not offer every plan available in your area. Any information we provide is limited to those plans we do offer in your area.  Please contact Medicare.gov or 1–800–MEDICARE to get information on all of your options.''
       We disagree with the above wording, as we can use the same tools on Medicare.gov as they do!
FYI  a 4.27.2022 HHS Office of the Inspector General report found that MAPD plans denied 13% of prior authorizations that would have been covered under original Medicare (Conversely, Medi Gap, just follows what Medicare pays.)

MAPD plans often include Dental &  Part D - Rx Prescriptions   and often have NO premiums!  How is that possible? The Federal Government pays them around $700/month to handle your medical care.  You must continue to pay your Medicare Part B premium of about $170/month.  It's best to apply when you turn 65 for the supplement plans or advantage plans, as that's the main "Open Enrollment" period, guaranteed issue for any plan. 

Medicare Advantage Plans also have an annual open enrollment now known as AEP Annual Election Period October 7 to December 15th.

Additional Coverage is important as Medical Bills are increasing Seniors Credit Card Debt or leading to possible bankruptcy?
#Importance of Dental Coverage 

Dental & General Health
Insurance 101?
We suggest that you check out Life Insurance, Disability, Long Term Care and Retirement as these risks may cause much more financial devastating to your budget than dental bills.
Picture of Oral Health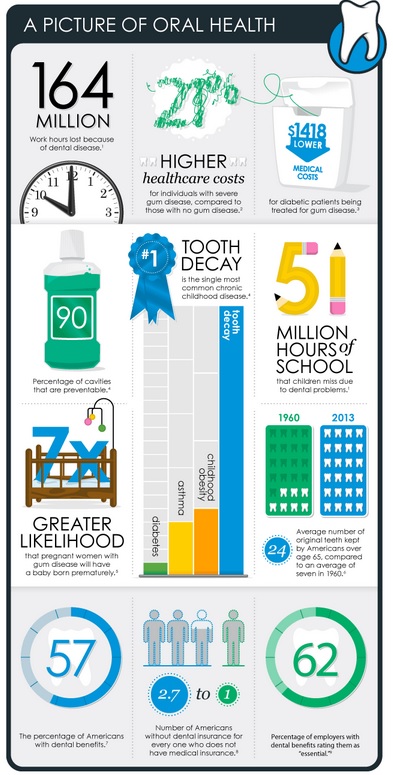 Steve on buying, shopping and best use of premium dollars
Dental Insurance VIDEO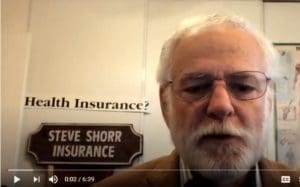 MORE VIDEOS
Oral Health for #Seniors
Justice in Aging - Advocates Guide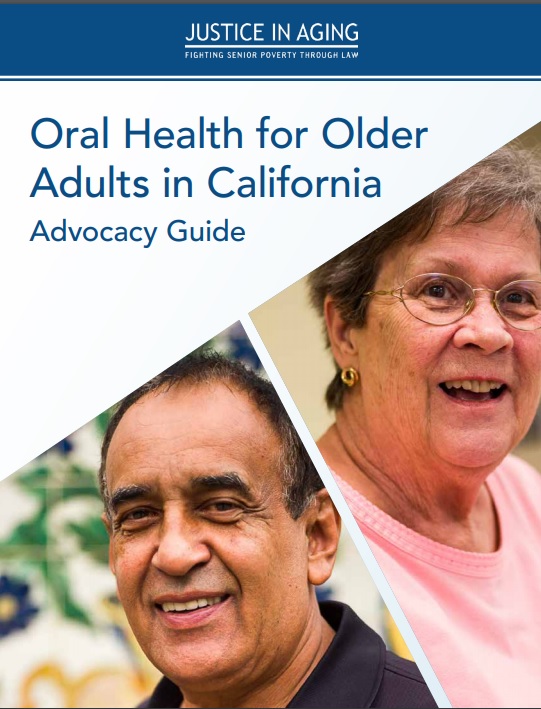 All our plans are Guaranteed Issue with No Pre X Clause
Quote & Subsidy #Calculation
There is No charge for our complementary services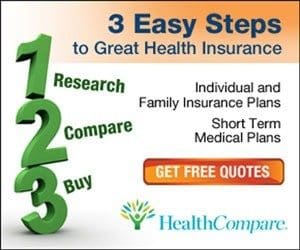 Watch our 10 minute VIDEO
that explains everything about getting a quote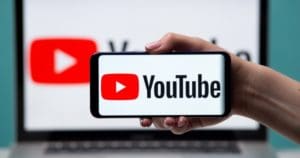 Our Quote Engine Takes all the complexity out of using pencil and paper to figure out the premiums per the Obamacare/ACA rules under   CFR §1.36B-3 *