If you know of a better video, please post in comments below or email us the link [email protected]
The U.S. healthcare system wastes close to three-quarters of a trillion dollars a year—and the implications are not just financial. Many of the tests, treatments, and procedures that comprise healthcare waste can expose patients to undue physical, emotional, or financial harm.  http://www.milliman.com/waste
Get FREE #Instant Individual & Family  California  Quotes - Including Tax Subsidy Calculation - Guaranteed Issue - No Pre-X Claus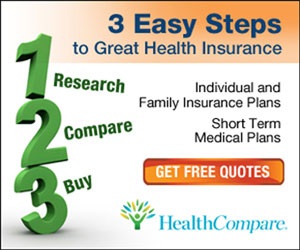 Full Instructions to use Individual Quote Engine
Takes all the complexity out of CFR §1.36B-3 *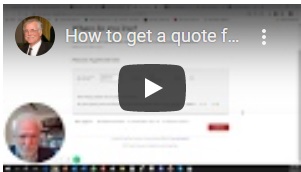 An Independent Medical Review (IMR) is where expert independent medical professionals review specific medical decisions made by the insurance company. The California Department of Insurance (CDI) administers an Independent Medical Review program that enables you, the insured, to request an impartial appraisal of medical decisions within certain guidelines as specified by the law.
An IMR can be requested only if the insurance company's decision involves:
It is important to note that the IMR process cannot be used for an insurance company decision that is based on a coverage issue. Only decisions regarding a disputed health care service, as it relates to the practice of medicine, that do not involve a coverage issue are qualified for the IMR program.
You are required to exhaust the internal appeals/grievance process of your particular insurance company before applying for an IMR with the CDI.  Click here to read full article on Department of Insurance Website
California Health Care Foundation on IMR The California Department of Managed Health Care (DMHC)  The DMHC regulates HMOs and some PPOs in California  – Try using the Insurance Company procedure first
1-888-HMO-2219
IMR – Independent Medical Review  
ONLINE complaint form insurance.ca.gov/complain 
Sections 10169 through 10169.5 of the California Insurance Code (CIC), which became effective January 1, 2001, explain the IMR process in detail. In addition, Section 10145.3 explains the IMR process as it relates to experimental or investigational therapies.
Resources – Links 
Big Fines! —  In August 2012, DMHC issued a cease-and-desist order against Accountable Health for allegedly conducting illegal utilization reviews and making medical necessity decisions for insurers. DMHC accused the group's vice president and another employee of engaging in utilization reviews on behalf of nine health plans, even though the employees are not licensed physicians.
Learn More  CA Health Line 9.10.2015
References
External links