What does "medically necessary" and "medical necessity" mean?
Medical Necessity 
A service is "medically necessary" or a "medical necessity" when it is reasonable and necessary to protect life, to prevent significant illness or significant disability, or to alleviate severe pain.  (2014 ACA Sample EOC Page 166) * CIGNA's Definition  * CA WIC  §14059.5
Medically Necessary shall mean health care services that a Physician, exercising professional clinical judgment, would provide to a patient for the purpose of preventing, evaluating, diagnosing or treating an illness, injury, disease or its symptoms, and that are:
In accordance with generally accepted standards of medical practice, Illinois Dept of Insurance Definition
The Five Dimensions of the Medical Necessity Definition
The contractual scope of coverage: whether proposed treatment is explicitly included or excluded in the health plan contract

Whether the proposed treatment is consistent with professional standards of practice

Patient safety and setting of the treatment

Whether the treatment is medical in nature or for the convenience of the health professional or patient and family

Treatment cost     samhsa.gov
most definitions incorporate the principle of providing services which are "reasonable and necessary" or "appropriate" in light of clinical standards of practice
Medicare defines "medical necessity" as services or items reasonable and necessary for the diagnosis or treatment of illness or injury or to improve the functioning of a malformed body member. Glossary Meeicare.Gov   
Resources & Links
MEDICARE EXCLUSIONS FROM COVERAGE AND AS SECONDARY PAYER Sec. 1862. [42 U.S.C. 1395y]
The Criteria (Clinical UM – Utilization Management)
for establishing the medical necessity of a service:
The service is appropriate for symptoms, diagnosis, and treatment of a condition, illness, or injury; provided for diagnosis, direct care, or treatment; in accordance with the standards of good medical practice; not primarily for the convenience of the member or member's provider; the most appropriate supply or level of service that can be safely provided to the member. samhsa.gov/
Clinically appropriate, in terms of type, frequency, extent, site and duration, and considered effective for the patient's illness, injury or disease, and Not primarily for the convenience of the patient, Physician or other health care provider, and not more costly than an alternative service or sequence of services at least as likely to produce equivalent therapeutic or diagnostic results as to the diagnosis or treatment of that patient's illness, injury or disease.
For these purposes, generally accepted standards of medical practice means standards that are based on credible scientific evidence published in peer-reviewed medical literature generally recognized by the relevant medical community, Physician specialty society recommendations and the views of Physicians practicing in relevant clinical areas and any other relevant factors. Blue Cross ppo_30_eoc Page 108
Visit our HSA page for Federal Definition of Medical Expenses
Oscar  #Clinical Guidelines
Appear to be in Plain English!
Noninvasive Positive Pressure Ventilation (CG003) English PDF
Oxygen Therapy (CG005) English PDF
Hospital Beds and Accessories (CG006) English PDF
Pressure-Reducing Support Surfaces (CG007) English PDF
Bariatric Surgery (Adults) (CG008) English PDF
Bariatric Surgery (Adolescents) (CG009) English PDF
Medical Nutrition Therapy (CG010) English PDF
Oral Liquid Nutritional Supplements (CG011) English PDF
Non-Covered #Experimental, Investigational, and Unproven Services (CG012) English PDF
Acupuncture (CG013) English PDF
Hyperbaric Oxygen Therapy (CG014) English PDF
Treatment and Removal of Benign Skin Lesions (CG015) English PDF
Sex Reassignment Surgery (Gender Affirmation Surgery) (CG017) English PDF
Balloon Ostial Dilation (CG018)
Wearable Cardioverter-Defibrillator Devices (CG019)
Home Care – Skilled Nursing Care (RN, LVN/LPN) (CG020) English PDF
Home Care – Physical Therapy (PT) and Occupational Therapy (OT) (CG021) English PDF
Home Care – Home Health Aides (HHA) (CG022) English PDF
Home Care – Speech Language Pathology (SLP) Services (CG023) English PDF
Colorectal Cancer Screening (CG024) English PDF
Optical Coherence Tomography (OCT) (CG025) English PDF
Autonomic Testing (CG026) English PDF
Breast Imaging (CG027) English PDF
Diabetes Equipment and Supplies (CG028) English PDF
Insulin Delivery Systems and Continuous Glucose Monitoring (CG029) English PDF
Bioengineered Skin and Soft Tissue Substitutes (CG030) English PDF
BPH Treatment (CG031) English PDF
Ambulatory Cardiac Event Monitoring (CG032) English PDF
Botulinum Toxin (CG033) English PDF
Glaucoma Surgery (CG034) English PDF
Transcranial Doppler (CG035) English PDF
Breast Procedures (CG036) English PDF
Erectile Dysfunction (CG037) English PDF
Home Births (CG038) English PDF
Contact Lenses and Eyeglasses (CG039) English PDF
Potentially Preventable Hospital Readmissions (CG040) English PDF
Anesthesia and Sedation in Endoscopy (CG041) English PDF
Skilled Nursing Facility Care (CG042) English PDF
Prenatal Testing (CG043) English PDF
Outpatient Physical Therapy & Occupational Therapy (CG044) English PDF
Medical Policies & Clinical UM Guidelines
How do I find a code.com ICD 9, 10, DRG, CPT, (Current Procedural Terminology) diagnosis code, Medical Billing,  coding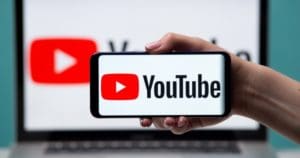 If you know of a better video, please post in comments below or email us the link [email protected]
All our plans are Guaranteed Issue with No Pre X Clause
Quote & Subsidy Calculation
There is No charge for our complementary services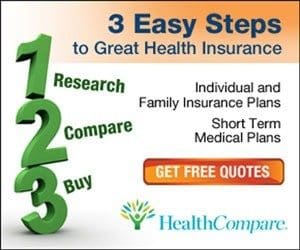 Watch our 10 minute VIDEO
that explains everything about getting a quote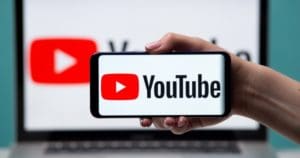 Our Quote Engine Takes all the complexity out of using pencil and paper to figure out the premiums per the Obamacare/ACA rules under   CFR §1.36B-3 *
Excerpt from Insurance Policy – EOC Evidence of Coverage
The Benefits of this Plan are provided only for Services which are Medically Necessary as defined in this section.
Services which are Medically Necessary include only those which have been established as safe and effective, are furnished under generally accepted professional standards to treat illness, injury or medical condition, and which are:
Consistent with the Plan's medical policy;
Consistent with the symptoms or diagnosis;
Not furnished primarily for the convenience of the patient, the attending Physician or other provider; and
Furnished at the most appropriate level which can be provided safely and effectively to the patient.
If there are two (2) or more Medically Necessary Services that may be provided for the illness, injury, or medical condition, Blue Shield Life will provide benefits based on the most cost-effective Service.
Hospital Inpatient Services which are Medically Necessary include only those Services which satisfy the above requirements, require the acute bed-patient (overnight) setting, and which could not have been provided in the Physician's office, the Outpatient department of a Hospital, or in another lesser facility without adversely affecting the patient's condition or the quality of medical care rendered. Inpatient services not Medically Necessary include hospitalization:
For diagnostic studies that could have been provided on an Outpatient basis;
For medical observation or evaluation;
For personal comfort;
In a pain management center to treat or cure chronic pain; and
For Inpatient Rehabilitation that can be provided on an Outpatient basis. Copied from Blue Shield EOC 
Independent Medical #Review (IMR) Program
An Independent Medical Review (IMR) is where expert independent medical professionals review specific medical decisions made by the insurance company. The California Department of Insurance (CDI) administers an Independent Medical Review program that enables you, the insured, to request an impartial appraisal of medical decisions within certain guidelines as specified by the law.
An IMR can be requested only if the insurance company's decision involves:
It is important to note that the IMR process cannot be used for an insurance company decision that is based on a coverage issue. Only decisions regarding a disputed health care service, as it relates to the practice of medicine, that do not involve a coverage issue are qualified for the IMR program.
You are required to exhaust the internal appeals/grievance process of your particular insurance company before applying for an IMR with the CDI.  Click here to read full article on Department of Insurance Website
It's often so much easier and simpler to just read your Evidence of Coverage EOC-policy, then look all over for the codes, laws, regulations etc!  Plus, EOC's are mandated to be written in PLAIN ENGLISH!