Provider Lists – Definitions
HMO, EPO
Networks 2021
WHAT SHOULD I KNOW ABOUT MY NETWORK?
Exclusive provider organization (EPO):
With our EPO plans, you'll be able to see any in network doctor. It's a good idea to have a primary care doctor to coordinate your care, so we'll pick one close to your home and let you know your assignment in the beginning of the year. You don't need to see this doctor for services or referrals, and you can change your assigned primary care doctor at any time.
EPO plans don't offer out of network benefits, except for emergency and urgent care, ambulance services or when a service is pre approved. If you see a doctor not in your plan for any other reason, you'll have to pay 100% out of pocket.
EPO plans are available in Alpine, Amador, Butte, Calaveras, Colusa, Del Norte, Glenn, Humboldt, Lake, Lassen, Mariposa, Mendocino, Merced, Modoc, Monterey, Nevada, Plumas, San Benito, San Joaquin, San Louis Obispo, Santa Barbara, Santa Clara, Santa Cruz, Shasta, Sierra, Siskiyou, Stanislaus, Sutter, Tehama, Trinity, Tulare, Tuolumne, Ventura and Yuba counties.
Health maintenance organization (HMO):
With an HMO, you have to choose a primary care doctor to manage your care needs — including getting referrals to see other network doctors. HMOs don't offer out of network benefits, except for emergency and urgent care or when a service is pre approved. If you see a doctor not in your plan for any other reason, you'll have to pay 100% out of pocket HMO plans are available in Fresno, Kings, Los Angeles, Madera, Riverside and San Bernardino counties  Brochure * 2021 Brochure *
Find a Blue Cross -
Doctor, Hospital and other Providers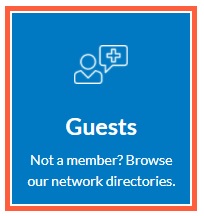 Check out this Q & A on finding Providers our webpage
Our webpage on Anthem Blue Cross  Provider List Definitions
2021 Blue Cross Individual Brochures
Steve's VIDEO Introduction to the brochure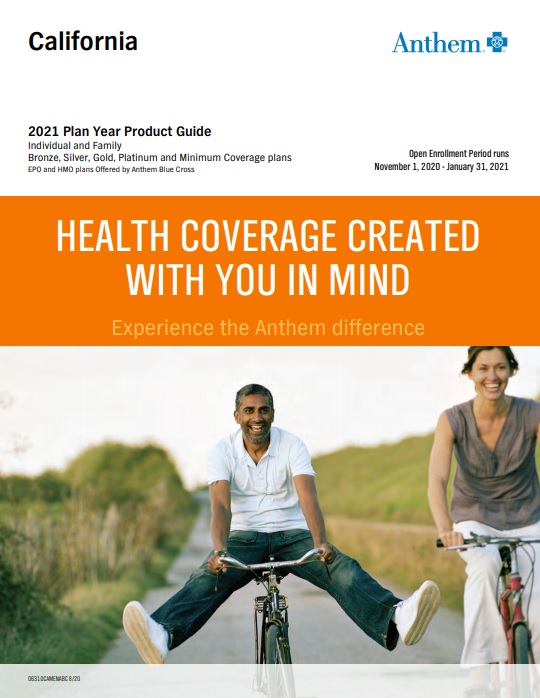 2020 Blue Cross Individual Brochures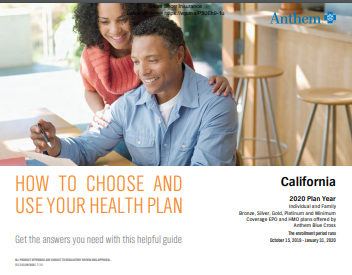 Direct - Not Covered CA Brochure 2020
****
Direct Paper Application - ONLINE is better & faster
****
Covered CA Brochure 2020
****
Covered CA - Online Application through Quotit
Hospital List email dated 10.3.2019
| | |
| --- | --- |
| HOSPITAL NAME | County |
| Alhambra Hospital Medical Center | LOS ANGELES |
| Antelope Valley Hospital | LOS ANGELES |
| Beverly Hospital | LOS ANGELES |
| Catalina Island Med Center | LOS ANGELES |
| Cedar Sinai | LOS ANGELES |
| Citrus Valley Medical Center – Inter-Community | LOS ANGELES |
| Citrus Valley Medical Center – Queen of the Valley | LOS ANGELES |
| Coast Plaza Hospital | LOS ANGELES |
| College Medical Center | LOS ANGELES |
| Community Hospital of Huntington Park | LOS ANGELES |
| East Los Angeles Doctors Hospital | LOS ANGELES |
| Foothill Presbyterian Hospital | LOS ANGELES |
| Garfield Medical Center | LOS ANGELES |
| Glendale Adventist Med Center | LOS ANGELES |
| Good Samaritan Hospital | LOS ANGELES |
| Greater El Monte Community Hospital | LOS ANGELES |
| Hollywood Presbyterian Medical Center | LOS ANGELES |
| Huntington Hospital | LOS ANGELES |
| KERN VALLEY HEALTHCARE DISTRICT | KERN |
| Long Beach Memorial Medical Center | LOS ANGELES |
| Los Angeles Community Bellflower | LOS ANGELES |
| Los Angeles Community Hospital | LOS ANGELES |
| Los Angeles Community Norwalk | LOS ANGELES |
| Los Robles Med Center | LOS ANGELES |
| Marina Del Rey Hospital | LOS ANGELES |
| MARTIN LUTHER KING JR COMMUNITY HOSPITAL | LOS ANGELES |
| Memorial Hospital of Gardena | LOS ANGELES |
| Miller Children's Hospital Long Beach | LOS ANGELES |
| Monterey Park Hospital | LOS ANGELES |
| Palmdale Regional Medical Center | LOS ANGELES |
| Providence Holy Cross Med Center | LOS ANGELES |
| Providence Little Company of Mary Medical Center San Pedro | LOS ANGELES |
| Providence Little Company of Mary Medical Center Torrance | LOS ANGELES |
| Saint Francis Medical Center | LOS ANGELES |
| San Gabriel Valley Medical Center | LOS ANGELES |
| Southern California Hospital at Culver City | LOS ANGELES |
| Southern California Hospital at Hollywood | LOS ANGELES |
| Southern California Hospital at Van Nuys | LOS ANGELES |
| St Mary Med Center | LOS ANGELES |
| St Vincent Medical Center | LOS ANGELES |
| Valley Presbyterian Hospital | LOS ANGELES |
| White Memorial Med Center | LOS ANGELES |
| Whittier Hospital Medical Center | LOS ANGELES |