Anthem Blue Cross

We are Blue Cross – Anthem ♦ Authorized Agents  Broker # GFKGQSJSRZ  and are happy to help you get covered in CA at no extra charge to you.  Blue Cross pays us to help you find their best plan that fits your needs.    Here are a few of the many benefits that an agent/broker can provide to the public.  
The BEST way to get the most current specific brochures and rates for each plan  is to use the button below or logo above and get quotes.
2021 Blue Cross Individual Brochures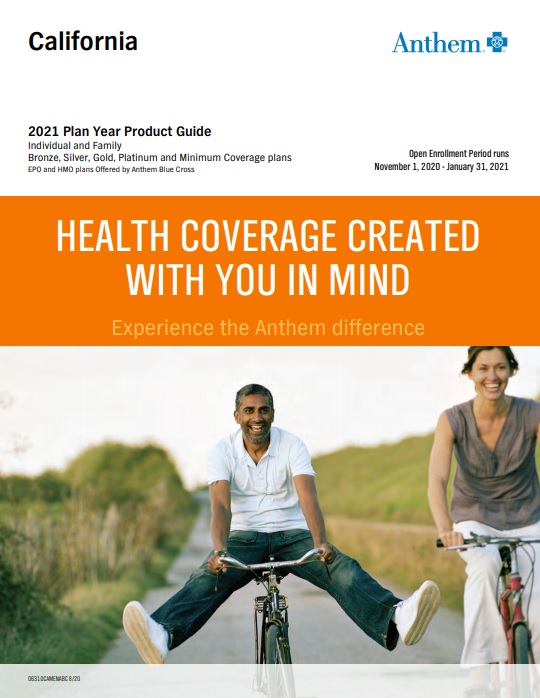 Blue Cross #MemberPortal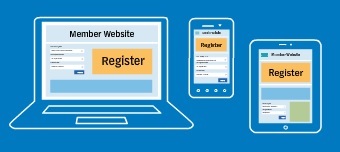 Manage claims, your health, preventative benefits, find doctors, plan details, benefits, refill rx, health assessment and compare costs
FAQ's Go Paperless
Website Technical Support 1-866-755-2680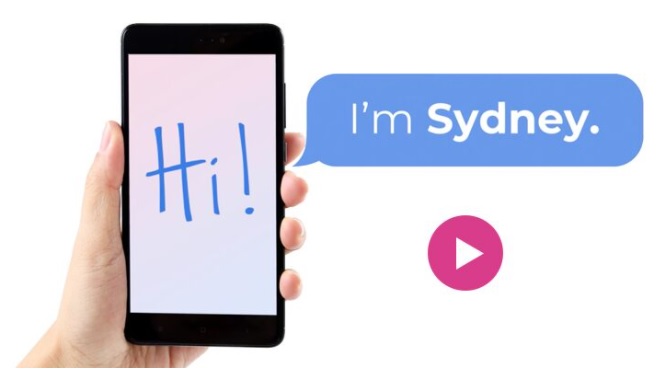 Find care and check costs: It's easy to search for doctors, dentists, hospitals, labs and other providers in your plan. You can search by name, location and type of care. You can even filter by gender or languages spoken, then check costs before you go. This helps you find what's best for you.
View claims: With one click, you can check claims. That means you can spend more time focused on your health and less on managing your health benefits.
View and use digital ID cards: You can always have your most current ID card handy. And you can use it just like a paper one when you visit the doctor, dentist, pay for care and more.
See all benefits: Sydney shows you essential information at a glance, whether that's an overview of your plan, health reminders or suggestions for wellness programs. You also can find your deductible, copay and share of costs.

 

Use the interactive chat feature and get answers quickly: Simply type your questions in the app and get answers quickly. Plus, Sydney can suggest resources to help you understand your benefits, improve your health and save money.

 

Check My Family Health Records (myFHR): myFHR gives you easy access to your health data, including health history and electronic medical records, all in one place. Availability is based on your plan.
Accolades, Reviews, Testimonials
Our Webpage on Insurance Coverage for
Provider Lists – Definitions
HMO, EPO
WHAT SHOULD I KNOW ABOUT MY NETWORK?
Exclusive provider organization (EPO):
With our EPO plans, you'll be able to see any in network doctor. It's a good idea to have a primary care doctor to coordinate your care, so we'll pick one close to your home and let you know your assignment in the beginning of the year. You don't need to see this doctor for services or referrals, and you can change your assigned primary care doctor at any time.
EPO plans don't offer out of network benefits, except for emergency and urgent care, ambulance services or when a service is pre approved. If you see a doctor not in your plan for any other reason, you'll have to pay 100% out of pocket.
EPO plans are available in Alpine, Amador, Butte, Calaveras, Colusa, Del Norte, Glenn, Humboldt, Lake, Lassen, Mariposa, Mendocino, Merced, Modoc, Monterey, Nevada, Plumas, San Benito, San Joaquin, San Louis Obispo, Santa Barbara, Santa Clara, Santa Cruz, Shasta, Sierra, Siskiyou, Stanislaus, Sutter, Tehama, Trinity, Tulare, Tuolumne, Ventura and Yuba counties.
Health maintenance organization (HMO):
With an HMO, you have to choose a primary care doctor to manage your care needs — including getting referrals to see other network doctors. HMOs don't offer out of network benefits, except for emergency and urgent care or when a service is pre approved. If you see a doctor not in your plan for any other reason, you'll have to pay 100% out of pocket HMO plans are available in Fresno, Kings, Los Angeles, Madera, Riverside and San Bernardino counties  Brochure * 2021 Brochure *