Blue Shield Employer GROUP Plans
Blue Shield Authorized Agent
No extra charge to you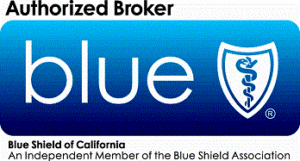 Blue Shield is a great company for your employees health insurance needs.   We are Blue Shield Employer Group Authorized Agents and are happy to help you get coverage at no extra charge to you, as  Blue Shield  pays  us to help you.
Blue Shield 2020 Small Biz Package 
Learn more about Trio
Learn more about Tandem
Trio and Tandem benefits
Regardless of which plan is chosen, employees can count on:
• $0 Teladoc visits
• $0 cost share for the first HealTM on-demand visit, with $0 prescription delivery
• Healthy Savings® grocery discount program at no extra cost
• Shield Concierge – a personalized and coordinated customer care assistant equipped to help make any plan transition seamless
Call 310.519.1335 or email us [email protected]  to discuss further.
Enter your census or securely send us an excel spreadsheet or a list of employees and get instant proposals for California
Schedule a Skype, Zoom, Phone or Face to Face meeting
Our webpages on our qualifications, reviews, testimonials, etc.
Our Webpage on Insurance Coverage for
Whether it's preventive care or discounts on alternative care, learn how to make the most of your plan with the health and wellness tools and programs that can help you stay healthy.  Watch VIDEO
tobacco cessation programs that Blue Shield offers as part of their Wellvolution platform. 
Blue Shield Provider #Finder -
Dentists, Doctors & Hospitals