17 Reasons of why YOU will feel better with Steve Shorr Insurance.
  Seven More
We provide the ultimate in customer service in our role as your agent.  You will never wait on hold – email

[email protected]

  or call us 310.519.1335;  if we are helping another client, leave a message which will be returned within 2 business hours.

We monitor  Health Reform – Affordable Care Act,  Insurance, and taxation * Laws such as HIPAA, COBRA HSA's, Section §125, The Governor's Proposals, etc.   and post to this website. We do our best  to make sure our clients have the best coverage available, that it meets their needs and that our answers are the correct ones with actual citations to the law or Insurance Company official literature.  For example:

We  represent  many fine Medical & Life Insurance companies to meet your needs, including but not limited to  Covered CA,  Kaiser, Blue Cross, Blue Shield,  UnitedHealthcare, Oscar and  Health Net.
As a public service we also link to various State & Federal Programs for the uninsured, low income, disabled, or chronic medical conditions.  (Leviticus 19:9)
We get tons of Testimonials  – the more recent ones are in the Q & A at the bottom of most all of our webpages + numerous one in private emails.

We are mandated by law to be honest, deal with you in good faith and deal fairly 10192.555 and to  show you ALL plans for the carrier's that we  represent. CA Insurance Code §10753.05 B 1   We also answer to higher authority…

We maintain this extensive website which includes Video Explanations, Introductions and links to the actual law or Insurance Company brochures.  Sign up here to be notified of our website updates.

This isn't 10, 12 or 15 as some of the reasons are became sub parts of the ones listed earlier.
*Some of these degrees require continuing education and dues payments.  We show them as part of our formal education & training, not all may be current.  Take a look at our website, we are in constant training and self education
Congress values the benefits of Agents and Brokers in Health Insurance
Congress finds the following: HR 1206 SEC. 2. FINDINGS.HR 2328 Rogers
(1) Licensed independent insurance producers (agents and brokers) provide a wide range of services for both individual consumers and the business community. Producers interface with insurers, acquire quotes, analyze plan options, and consult clients through the purchase of health insurance.
(2) Licensed independent insurance producers provide guidance regarding benefit and contribution arrangements to ensure compliance with applicable State and Federal laws and regulations; assist with establishing section 125 plan tax savings under the Internal Revenue Code, health reimbursement arrangements, flexible spending arrangements, and other programs to maximize tax advantages and ensure compliance with applicable Internal Revenue Service guidelines; create educational materials and provide on-site assistance to aid in employee benefit communication; assist in managing eligibility for new hires and terminated employees; provide advocacy for employees through the health insurance claim process; and advocate for employers with insurers in developing proposals, renewals, and for service issues throughout the year.
(3) In order to meet these responsibilities, licensed independent insurance producers are required to complete continuing education on an ongoing basis in order to maintain appropriate licenses. This requirement to maintain educational standards helps assure the insured public that producers remain current with the ever-evolving insurance market.
Check out our Education Background
(4) It is essential that licensed independent insurance producers continue to perform these duties, and others, as the Patient Protection and Affordable Care Act has made significant changes to the regulatory environment for health plans. To understand these changes, employers and consumers will need professional guidance even more in the future. This service is especially important for small businesses, as such producers often fill the role of a human resources department as well as professional consultant.
(5) The National Association of Insurance Commissioners--whose core mission is to protect consumers in all aspects of the business of insurance–strongly advocates for the continuing role of licensed independent insurance producers in health insurance, and has expressed that the ability of insurance agents and brokers to continue assisting health insurance consumers at a time of rapid insurance market changes is more essential than ever.
(6) It is critical that the indispensable role played by licensed independent insurance producers is recognized and protected. thomas.loc.gov
Our webpages on our qualifications, reviews, testimonials, etc.
Our Webpage on Insurance Coverage for
Steve - when he's not updating the website outside of Open Enrollment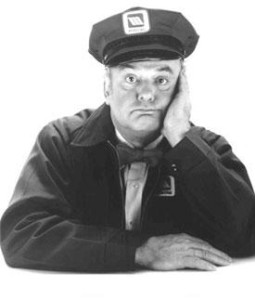 ​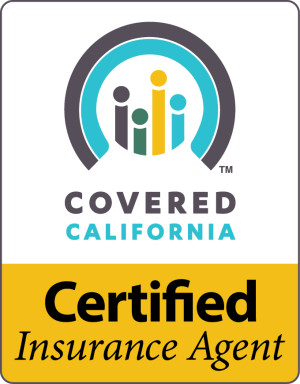 #Covered CA Certified Agent  
No extra charge for complementary assistance 
Videos on how great agents are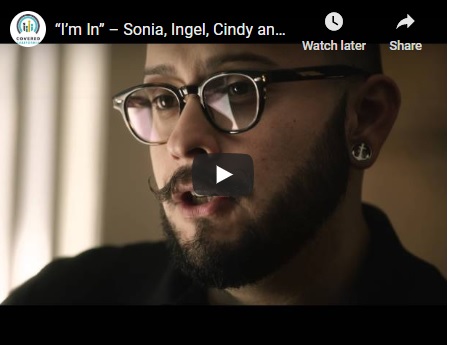 Get FREE #Instant Individual & Family  California  Quotes – Including Tax Subsidy Calculation – Guaranteed Issue – No Pre-X Claus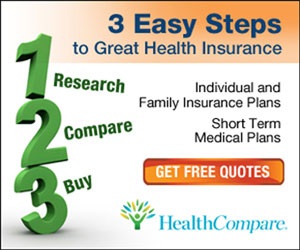 Full Instructions to use Individual Quote Engine
Takes all the complexity out of CFR §1.36B-3 *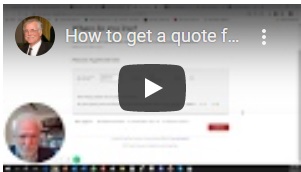 Person-to-Person Assistance,
Especially Through Agents,
Is Vital to Promoting Covered CA Enrollment
Most of Covered California's enrollment comes from a range of channels that provide person-to-person assistance to help people enroll. At Covered California, about 40 percent of all enrollment is from consumers who enroll directly through the website (CoveredCA.com) (see Figure 10: Covered California 2017 Enrollment by Service Channel), but most consumers want and need personal assistance with enrolling.
The biggest single channel for enrollment is through Certified Insurance Agents who are paid directly by health plans through commissions. Agents enroll 47 percent of Covered California's consumers. These are trained and licensed professionals who operate storefronts and do in-person retail sales. It also includes web-based entities. All agents must be certified by Covered California.
Some health plans have decades of experience funding agent channels to attract and enroll consumers. Covered California has successfully
established a variety of programs to promote and partner with agents.  Covered CA Report
Full Story – CA Health Line 2.18.2016
Covered CA letter to Secretary Burwell 2 pages  pdf
FAQ
Laws, Education, Rules, Powers of Principal (Insurance Company) by agent
Overview of Agency Relationships SHSU.Edu
Agent: A person who agrees to act on behalf of and instead of his or her principal, subject to the principal's control. A good example would be an insurance agent.
Implied Authority:  actual authority that is
(i)    conferred by custom ("everyone in the job has always done this…"),
(ii) inferred from the position the agent occupies (you would expect a vice president to be able to act on behalf of the company), or
(iii) inferred as being reasonably necessary to carry out express authority (sign the contract).
Apparent Authority: Authority that arises when a principal, by either words or actions, causes a third party to believe that an agent has authority to act, even though the agent has no express or implied authority to act with regard to the particular matter at hand.
Business Law & Legal Environment
Implied Agency
In areas of social need, courts have declared an agency to exist in the absence of an agreement. The agency relationship then is said to have been implied "by operation of law." Children in most states may purchase necessary items—food or medical services—on the parent's account. Long-standing social policy deems it desirable for the head of a family to support his dependents, and the courts will put the expense on the family head in order to provide for the dependents' welfare. The courts achieve this result by supposing the dependent to be the family head's agent, thus allowing creditors to sue the family head for the debt.Implied agencies also arise where one person behaves as an agent would and the "principal," knowing that the "agent" is behaving so, acquiesces, allowing the person to hold himself out as an agent. Such are the basic facts in Weingart v. Directoire Restaurant, Inc. in Section 38.3.1 "Creation of Agency: Liability of Parent for Contracts Made by "Agent" Child".
Apparent Agency
Suppose Arthur is Paul's agent, employed through October 31. On November 1, Arthur buys materials at Lumber Yard—as he has been doing since early spring—and charges them to Paul's account. Lumber Yard, not knowing that Arthur's employment terminated the day before, bills Paul. Will Paul have to pay? Yes, because the termination of the agency was not communicated to Lumber Yard. It appeared that Arthur was an authorized agent. This issue is discussed further in Chapter 39 "Liability of Principal and Agent; Termination of Agency".
Apparent authority is the power of an agent to act on behalf of a principal, even though not expressly or impliedly granted.  This power arises only if a third party reasonably infers, from the principal's conduct, that the principal granted such power to the agent.  The idea of apparent authority protects third parties who would otherwise incur losses if the agent's signature did not bind the principal after reasonable observers thought that it would. Typically, if an agent has apparent authority, the agent's principal will be held liable for the actions of the agent which are within the scope of the apparent authority."The doctrine protects innocent third persons who have reasonably relied to their detriment upon the representations of those whom the principal holds out as possessing authority to act for him."   law.cornell.edu/apparent_authority  *
KEY TAKEAWAY
An agent is one who acts on behalf of another. Many transactions are conducted by agents so acting. All corporate transactions, including those involving governmental organizations, are so conducted because corporations cannot themselves actually act; they are legal fictions. Agencies may be created expressly, impliedly, or apparently. Recurring issues in agency law include whether the "agent" really is such, the scope of the agent's authority, and the duties among the parties. The five types of agents include: general agent, special agent, subagent, agency coupled with an interest, and servant (or employee). The independent contractor is not an employee; her activities are not specifically controlled by her client, and the client is not liable for payroll taxes, Social Security, and the like. But it is not uncommon for an employer to claim workers are independent contractors when in fact they are employees, and the cases are often hard-fought on the facts.