Blue Shield of California Medicare Advantage Plan
65 Plus (HMO), Inspire, Trio  & Choice 
Blue Shield of California


Provider #Finder -
Dentists, Doctors & Hospitals
All Plans - Medicare Advantage, Employer Group, Under 65 - Covered CA
Find a doctor near you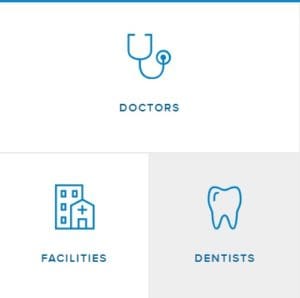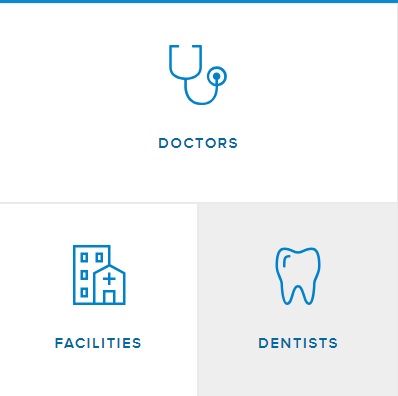 VIDEOS
Blue Shield Videos On Medicare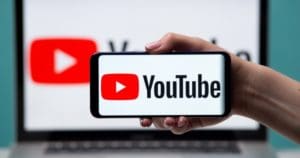 "Medicare Enlightenment" video series out now!
#Formularies & Rx Prescription Drug Resources
Formularies
Pharmacy Directory
2022  Blue Shield 65 Plus (HMO), Blue Shield 65 Plus Plan 2 (HMO), Blue Shield 65 Plus Choice Plan (HMO), Blue Shield AdvantageOptimum Plan (HMO), Blue Shield AdvantageOptimum Plan 1 (HMO), Blue Shield AdvantageOptimum Plan 2 (HMO), Blue Shield Inspire (HMO), Blue Shield Inspire (PPO), and Blue Shield Vital (HMO)
Blue Shield Balance (HMO)
Blue Shield Coordinated Choice Plan (HMO), Blue Shield Inspire (HMO D-SNP), and Blue Shield TotalDual Plan (HMO D-SNP)
Pharmacy Directory
2019  Blue Shield 65 Plus HMO and Blue Shield 65 Plus Choice Plan HMO
Add #Dental to your coverage
Blue Shield of California Medicare Advantage plan  members can add dental benefits to their program. You can choose between:
Dental PPO** plan.

These plans offer a wide range of dental benefits, including many diagnostic and preventive services at no charge to you.

Be Sure to email your completed application to us

[email protected]

so that we are coded as your broker.  No extra charge.

See the EOC's Evidences of Coverage for details & pricing
FAQ's
Where do I find a list of providers that are endodontic dentists in or near fullerton ca 92835 and accept the blue shield 65 plus choice co pay listed in the 2016 benefits listing
I Just got off the phone with the Social Security Dept. as I needed clarification on some of the questions asked in the online application for Medicare.
This woman "Tracy" states that I am not eligible as I don't have enough credits and won't be eligible until Bruce turns 62 this coming October, then apply under him as he does have the credits.
She told me that I wouldn't be able to apply until open enrollment, Jan-March 2017.
This seems odd to me but need your take on this.
This is an interesting question as it's the first time it's come up for me for someone who has lived in the USA all their life. The answer is simply to pay for Part A $426, click here for more detail and reasoning.What is the deadline to enroll when someone ages into Medicare, age 65?
The Initial Enrollment Period for someone turning 65 to sign up for Medicare A Hospital B Doctor Visits and for a Medicare Advantage Plan is 3 months before you turn 65 and 3 months after the month that you turn 65. Learn More Medicare & You 2016 Page 25 ======== Medicare Publication 11219 Page 3 Thus someone turning 65 last December has till the end of March to complete a MAPD Application and get coverage for April 1st
How soon can Jackie enroll and when will her Medicare coverage under this plan begin? Our monthly premium for March under our current Health Net HMO plan is due March 10th (I think). If Jackie enrolls and coverage under this plan begins before April 1st will the premiums for the two plans be pro-rated?
She can enroll 24/7 by using my Blue Shield Agent affiliate link above. Her coverage will begin April 1st. Coverage won't start till then, so, just pay Health Net for March and this premium for April. I'm surprised that Health Net hasn't dropped her….
Is there any supplemental coverage (which I think is referred to as "gap" coverage) available for prescription drug expense which is not paid by this plan? If so, what does it cost per month and what does it cover? Jackie takes Uloric 40 mg and it is expensive.
No! In fact it's illegal to sell extra coverage. I don't find the Blue Shield formulary handy. Did you want me to request it from Blue Shield Agent Support? The Medicare.Gov shop & compare tool shows the cost of Ulric 40 mg 30 pills/month to be $2,800 without insurance. It appears from the tool that Ulric is available mail order and would be $240/year. I double checked this on the Blue Shield Affiliate Enrollment and Information site and they show $480. This might be that I picked the wrong pharmacy on the Medicare Site.
Is this a Medicare Plan C which includes outpatient, inpatient and prescription drug coverage provided on an HMO basis by Beaver Medical Group (where Jackie and I currently have an HMO plan through Health Net)? What is the monthly cost if Jackie enrolls in this plan?
Here's our Health Net page… Note that it doesn't have a lot of information (CMS rules and all) and one just basically clicks through and then to enroll, just put in our agent code L 981. Here's HN's provider search. Beaver is on the Seniority Plus Sapphire Plan and the Seniority Plus Green Plan. The Sapphire Plan though has a $31 premium. It might be a plan for those on Medi-Cal & Medicare. Although, it's not a requirement. Note the extra benefits, like transportation. Did you want me to double check?
I am starting anthem mediblue select.
A yearly dental cleaning and exam is included. How do I get the list of in network dentists in Riverside County, CA?
Someone just asked that exact same question yesterday. I responded on the dental page.
what is the difference in blue shield 65+ and blue shield 65+ choice medicare advantage plans? we now have the regular 65+ we live in huntington beach ca (orange county) 92649 thank you
 
Thank you very much for asking your question in the comments section of our website. It allows more people to learn the answers and get general information. The Plus Plan is offered in Orange County and Portions of Los Angeles County. To see if your MD's are on the list, use the search feature, check this directory or call your MD's. The choice plan has slightly better benefits. 
Related & Child Blue Shield MAPD Pages
[child-pages]