What is Part A Hospital & Part B MD Visits

How does it work, what is covered?
Medicare Part A
(#Hospital Insurance)
Medicare Part A Hospital coverage helps pay for care in hospitals as an inpatient,... skilled nursing facilities, hospice care, and some home health care (see publication # 10969) but not Long Term Care.  
Most people get Part A automatically when they turn age 65 at no charge, since they or a spouse paid Medicare taxes while they were working.  You need to sign up close to your 65th birthday, even if you will not be retired by that time. (If you are getting Social Security benefits when you turn 65, your Medicare Hospital Benefits - Part A - start automatically.) 
Here's a chart it's just a illustration and is NOT official  that shows what Medicare pays, the gaps in Medicare and what you may get when you add a Medi Gap Plan or Medicare Advantage to cover those gaps.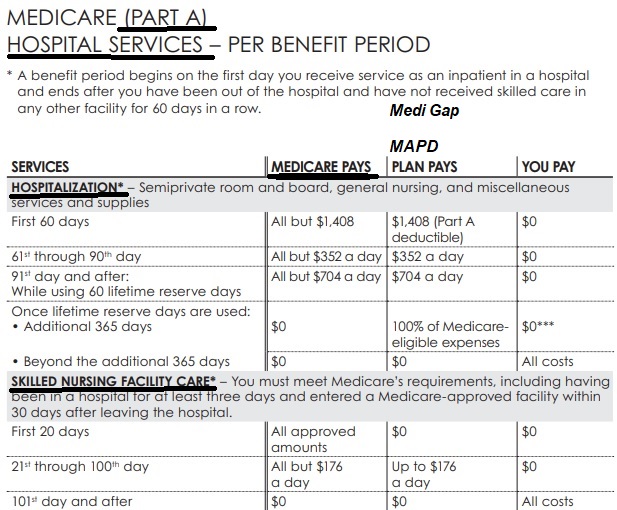 Part B - Outpatient helps Pay For Doctors' services, outpatient hospital care, and some other medical services that Part A does not cover, such as the services of physical and occupational therapists, and some home health care see publication 10969, but not Long Term Care. Part B helps pay for these covered services and supplies when they are medically necessary.
The chart below is a very brief summary.  Check the actual Evidence of Coverage for the plan you want to enroll in, Medicare & You or actual Medicare documents.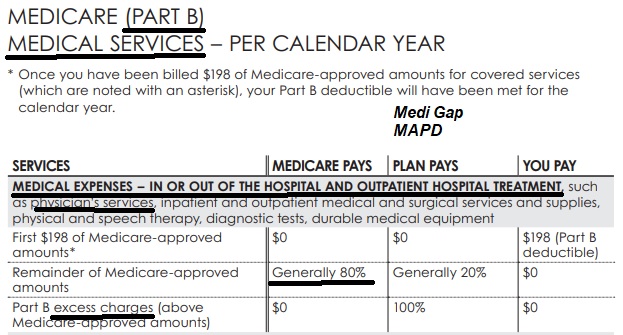 #Medicare10050 and You
2022   
Everything you want to know 
Steve's Video Introduction to Medicare & You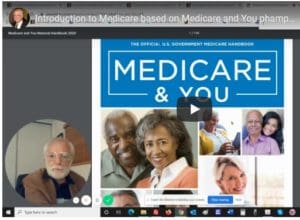 Social Publication # 10043 What is Medicare
Your Medicare Benefits # 10116
What's Covered App for Smartphones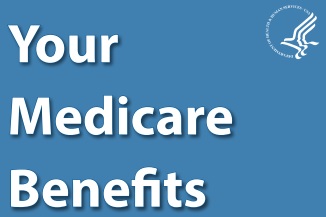 Prescription Drug #RxGuide
PDF # 11109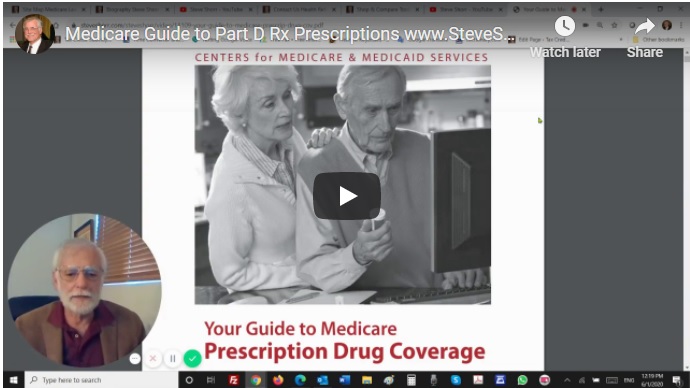 *****************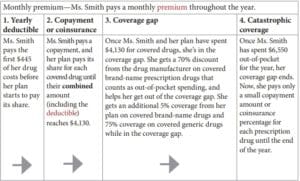 ******************
Our webpage on High Income Surcharge IRMAA
Our High Income Surcharge Video Explanation
Insurance Companies get a fee from the Federal Government, when you enroll in an MAPD plan.
That's why the premium is very low or ZERO!
#Intake Form - We can better prepare for the meeting
Get Quotes, Full Information and Enroll