How does Medicare cover Skilled Nursing?
Skilled nursing facility care
Medicare covers semi-private rooms, meals, skilled nursing and rehabilitative services, and other medically necessary services (Clinical Guidelines)  and supplies furnished in a skilled nursing facility after a 3-day minimum, medically necessary, inpatient hospital stay Medicare Policy Manual for a related illness or injury. An inpatient hospital stay begins the day the hospital formally admits you as an inpatient based on a doctor's order and doesn't include the day you're discharged. You may get coverage of skilled nursing care or skilled therapy care if it's necessary to help improve or maintain your current condition.
To qualify for skilled nursing facility care coverage, your doctor must certify that you need daily skilled care (like intravenous injections or physical therapy) which, as a practical matter, can only be provided in a skilled nursing facility if you're an inpatient.
You pay:
• Nothing for the first 20 days of each benefit period
• $185 Coinsurance per day for days 21–100 of each benefit period
• All costs for each day after day 100 in a benefit period Medicare.Gov SNF * 
Note: Medicare doesn't cover long-term care or custodial care.
Skilled Nursing Facility Checklist [PDF]
Resources & Links
medicare.gov/-skilled-nursing-facilities
Pamphlet on Skilled Nursing from Medicare 
Authorized Agent
Email us [email protected]

Blue Shield Authorized Agent
No extra charge to you -
Learn more and #enroll online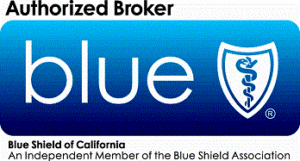 Paper Application
MAPD Medicare Advantage
* Short Form - Transfers  65 Inspire, Plus, Choice & Trio
Home health services
You can use your home health benefits under Part A and/or Part B to pay for home health services. Medicare covers medically necessary part-time or intermittent skilled nursing care, and/or physical therapy, speech-language pathology services, or continued occupational therapy services. A doctor, or certain health care professionals who work with a doctor, must see you face to-face before a doctor can certify that you need home health services. A doctor must order your care, and a Medicare-certified home health agency must provide it.
Home health services may also include medical social services, part-time or intermittent home health aide services, durable medical equipment, and medical supplies for use at home. You must be homebound, which means:
• You have trouble leaving your home without help (like using a cane, wheelchair, walker, or crutches; special transportation; or help from another person) because of an illness or injury.
• Leaving your home isn't recommended because of your condition.
• You're normally unable to leave your home because it's a major effort.
You pay nothing for covered home health services. You pay 20% of the Medicare-approved amount, and the Part B deductible applies, for Medicare covered medical equipment. copied from Medicare & You – see brochure in side panel *
Skilled Nursing Official Booklet
Home Health Official Booklet
True Freedom Plans
"Prepaid Home Health Care?"
Watch 3 minute simple plain English Video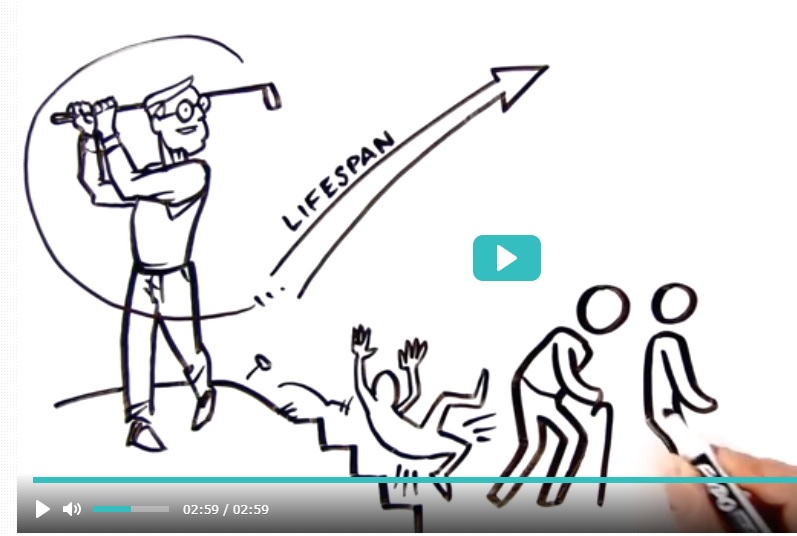 Email us for more information  [email protected]
Our webpage on Long Term & Home Health Care
Our webpage on True Freedom
Medicare & #HomeHealth Care # 10969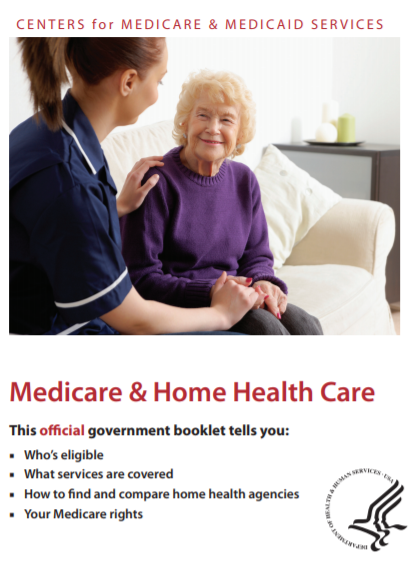 Check out
TRUE FREEDOM - Home Health Care 
No health questions asked
View our pages on Long Term Care