It's best to enroll in Medicare A & B 3 months #before you turn 65
Graphic of when you can enroll based on turning age 65  *  Publication 11036  *


Chart from Medicare.Gov on when coverage starts

Be sure to work on your Enrollment in Parts A & B as soon as your eligible to do so.  We will NOT take the flack if you run into SNAFU's.  Some brokers make you sign this form, if you don't enroll early.

The best time to sign up is 3 months before your 65th birthday and coverage will start on the 1st of the month of your birthday.   Be sure to let your prior carrier know at least 30 days in advance that you have new coverage and want to cancel.  Especially if it's Covered CA!  That way you don't have double premiums and duplicate coverage.

Consolidated Appropriations Act, 2021 to starting January 1, 2023 change the effective date to the month after enrollment!  If you're late.  CMS.Gov Fact Sheet *  Proposed Rule * 

Once you enroll in Parts A & B, you are then eligible to get a Medi Gap Plan and part D Rx or Medicare Advantage (HMO) to fill in the gaps that Medicare doesn't pay.  Please note that prescription drug coverage is effectively mandatory as there is a penalty when you eventually sign up, if you didn't  sign up when you are supposed to.
Applying for Part B ONLY?
If you already have Part A

, you 

can't enroll online.

   In the past you had to 

fill out  form OMB No. 0938-1230 

!  So,  

Try ONLINE first, things have been updated

You can mail it in, but be sure to follow up that Social Security has the form.  If not, go to your local Social Security Office and enroll. 

Make sure you get a receipt! 

Please note also, that it's been reported that  your

Social Security number is required

, even though there is NO PLACE on the form for it!

If you're enrolling past age 65, use CMS form to fill out L 564 E to prove you had Employer Coverage and get a special enrollment period, when you retire.  VIDEO 
Should you start taking Social Security too?
Screen Shot of Medicare's Enrollment Site

Checklist of what information you need to enroll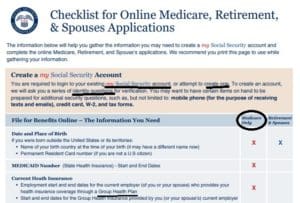 Our webpages on:
Medicare

#Enrolling in Parts A & B # 11036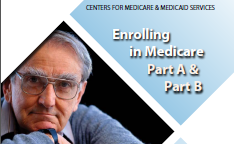 FAQ's from Medicare.Gov 
#Should I get Parts A & B?
Most people should enroll in Medicare Part A (Hospital Insurance) when they're first eligible, but certain people may choose to delay Medicare Part B (Medical Insurance). In most cases,    #How
It depends on the type of health coverage you may have.
You must pay your Part B premium every month for as long as you have Part B (even if you don't use it).
I have coverage through my spouse who is currently working.
I have retiree coverage (from my former employer or my spouse's former employer) or COBRA coverage.
I have TRICARE, and I'm a retired service member.
I have TRICARE, and I'm an active-duty service member.
I have CHAMPVA.
I have End-Stage Renal Disease (ESRD).
I have Marketplace Covered CA  or other private insurance.
I don't have any of these. 
Should I apply for Part A Hospital?
Part B Hospital?
Wait?
Understanding the Medicare Premium Bill
#cms500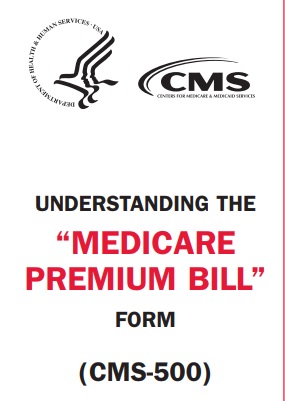 HTML - Medicare Webpage on Billing
I just got Medicare Part B and the ID card. They said I would get a bill immediately. I don't have it. What do I do? Should I worry?
Here's Medicare's webpage on paying A & B premiums
What if my premium payment is late?
If your First Bill payment is late, you'll get a Second Bill. Your Second Bill will include both past amounts and next month's premium. If you don't pay the total amount due by the 25th of the month, you'll get a Delinquent Bill. If you get a Delinquent Bill and you don't pay your total amount due by the 25th of the month, you'll lose your Medicare coverage.
What if I have questions about my bill or the status of my coverage?
Call Social Security at 1-800-772-1213 (TTY: 1-800-325-0778)
If you're having trouble paying your premiums now or if you have any questions about your Medicare premium bill, call us at 1-800-MEDICARE. TTY: 1-877-486-2048.
When should I get my bill?
On or about the 10th of the month. Medicare.gov
How about setting up an ONLINE Medicare & Social Security Account?
Introduction
Since Medicare benefits are available only in the United States, it may not be to your advantage to pay the premium for Part B medical insurance if you will be out of the United States for a long period of time. But be aware that when you return and sign up for Part B, your premium will be 10% higher for each 12-month period you could have been enrolled in Part B, but were not.
If you return to the United States, you must re-enroll in Part B, but you may only do so from January through March each year, your benefits will not begin until July, and you may have to pay a premium penalty.   CA Health Care Advocates HICAP
See also our page on Part B late enrollment penalty
So, how do I figure out the penalty vs paying the premium, which is better?
Try Medicare's Calculator above 
Examples
Your Initial Enrollment Period ended September 30, 2009. You waited to sign up for Part B until the General Enrollment Period in March 2012. Your Part B premium penalty is 20%. (While you waited a total of 30 months to sign up, this included only 2 full 12-month periods.) You'll have to pay this penalty for as long as you have Part B. Enrolling in Medicare # 11036  *
******************
Jeremy turned 65 in 2011. He did not sign up for Medicare Part B until 2017.
His penalty is:
10% x 6 years = 60 His penalty is thus 60% on top of the premium 0.6 X $134 (2017 Part B premium) = $80.40 penalty $80.40 + $134= $214.4 Jeremy will pay $214.4 on a monthly basis as his penalty Part B premium.  United Medicare Advisors So, how does the penalty compare to if he had paid the $134 premium for 6 years?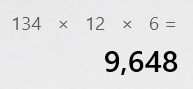 10 years to even out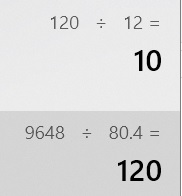 Here's where a web site visitor did a spread sheet.
Spreadsheets are beyond my pay grade.
Bibliography
Earlier FAQ's in Paragraph Format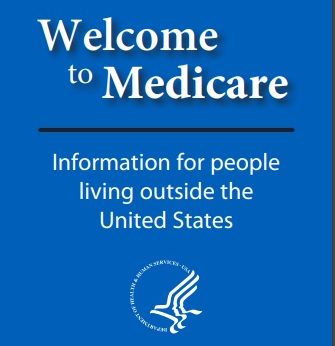 *********Social Security*****
Payments if you are living outside of USA # 10137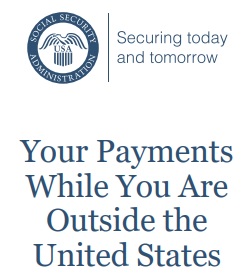 What if you work in two or more different Countries?

International Social Security agreements,

"Totalization agreements,

"  have two main purposes.
First, they eliminate dual Social Security taxation, the situation that occurs when a worker from one country works in another country and is required to pay Social Security taxes to both countries on the same earnings.
Second, the agreements help fill gaps in benefit protection for workers who have divided their careers between the United States and another country.
Learn More
Our Webpages on:
Medicare Part A
(#Hospital Insurance)
Medicare Part A Hospital coverage helps pay for care in hospitals as an inpatient,... skilled nursing facilities, hospice care, and some home health care (see publication # 10969) but not Long Term Care.  
Most people get Part A automatically when they turn age 65 at no charge, since they or a spouse paid Medicare taxes while they were working.  You need to sign up close to your 65th birthday, even if you will not be retired by that time. (If you are getting Social Security benefits when you turn 65, your Medicare Hospital Benefits - Part A - start automatically.) 
Here's a chart it's just a illustration and is NOT official  that shows what Medicare pays, the gaps in Medicare and what you may get when you add a Medi Gap Plan or Medicare Advantage to cover those gaps.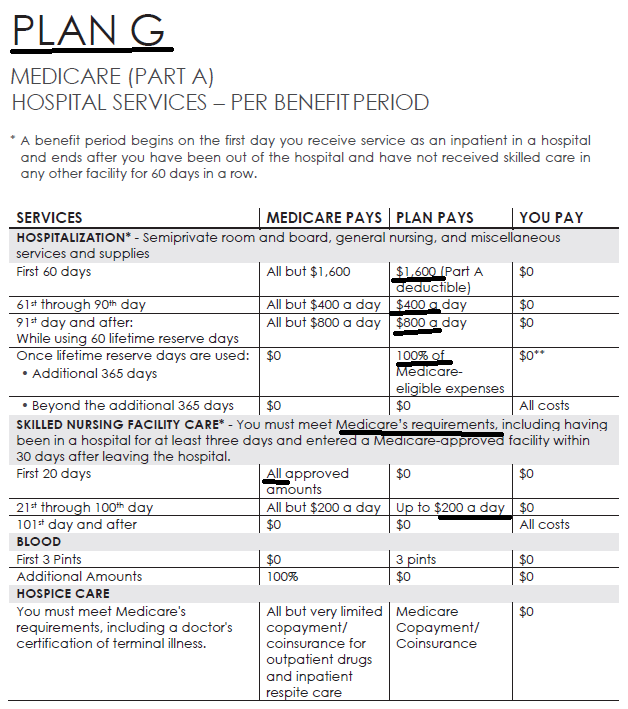 See full brochure I cut and pasted this from
Medi Gap – Supplement Plans
Pays on top of Medicare Parts A & B – Any Medicare Provider 
Have Medi Cal pay Medicare Part B $170 Premium #Costs # 10126  
Medi Cal * Part B Outpatient Premium Forgiveness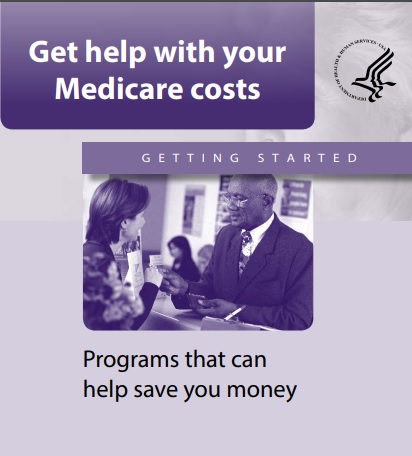 Part B - Outpatient helps Pay For Doctors' services, outpatient hospital care, and some other medical services that Part A does not cover, such as the services of physical and occupational therapists, and some home health care see publication 10969, but not Long Term Care. Part B helps pay for these covered services and supplies when they are medically necessary.
The chart below is a very brief summary.  Check the actual Evidence of Coverage for the plan you want to enroll in, Medicare & You or actual Medicare documents.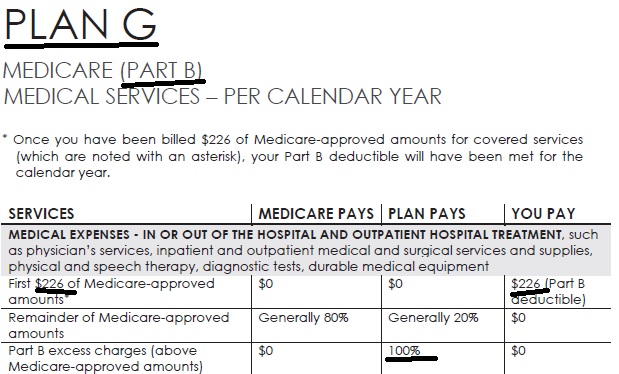 Our Webpages with more detail:
Blue Shield of California Authorized Agent - Broker

#Get Quotes & Enroll with Blue Shield