Hearing & balance exams & hearing aids
How often is it covered?
Medicare Part B (Medical Insurance) covers diagnostic hearing and balance exams if your doctor or other health care provider orders these tests to see if you need medical treatment.
Medicare doesn't cover hearing exams, hearing aids, or exams for fitting hearing aids.
Who's eligible?
All people with
Part B
are covered.
Your costs in Original Medicare
Medicare Advantage Plans might cover


Insurance Companies get a fee from the Federal Government, when you enroll in an MAPD plan.
That's why the premium is very low or ZERO!
#Intake Form - We can better prepare for the meeting
Get Quotes, Full Information and Enroll
Steve talks about Plan G & Extra - Innovative VIDEO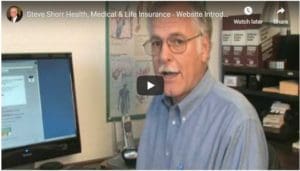 Check our Carrier Pages for the latest Info