Employer Group Health Insurance
INSTANT ONLINE Quotes

Here's a Fillable pdf  for those who have trouble filling out the ONLINE form or Excel Census.  Don't worry that the census form says Kaiser, we will enter your information into our quote engine and get you quotes from ALL companies, with the census information.  Just  Email us the completed census or use our secure upload.  Be sure to give us the dependent information. You don't have to contribute towards the dependent premium.   If you need more space, just attach a separate sheet of paper.
VIDEO explanation on how to complete this form.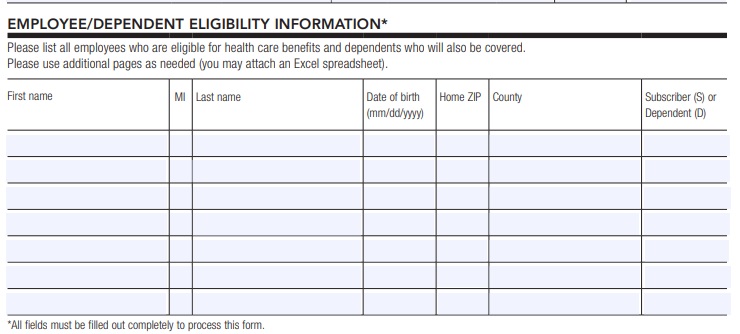 See below for  how the Census is laid out when you enter it directly into our Instant Quote Engine and
get your quotes, from all these companies, right now.
Please note, there are a couple of pages in our online quote engine to compete, before you get to the census page.  Those pages just ask for Zip Code, Name of your Company and number of employees.  See below for importing an excel spreadsheet or filling out a pdf census.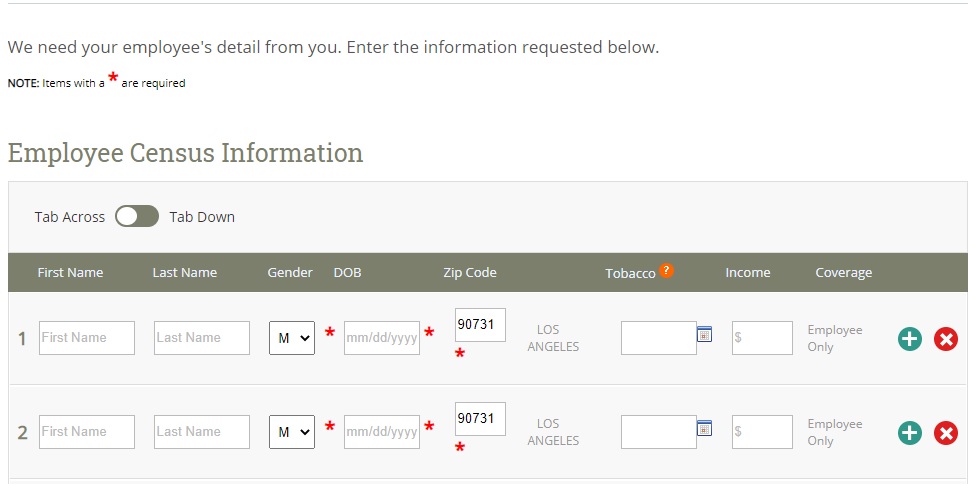 Format to add #Dependents

We also have a secure form that you can send to each employee and have them  complete their dependent information, as ACA requires more information on dependents than before. 
This form will then give you the information on an excel spreadsheet or we can load it right into our quote engine for you. 
Just email  us – [email protected] and we will send you the secure link.
If you don't want to or can't enter your census online, for an INSTANT Quote, just download our  Excel Spreadsheet Template– with the same information or  Fillable pdf then you can securely  email  or upload using our HIPAA Compliant Paubox system.  You can also upload directly to our quote engine  Quotit.net with https encryption
You will have your quotes & benefits within three business hours, if you send us the census or instantly if you upload or enter into our quote engine.
Excel Census Form 
If you're going to upload to Quotit (Our Quote Engine) or email [email protected] to us


We can be your 
Broker – Servicing Agent and here's over a dozens why it's beneficial for you
   on an existing policy – coverage, if you simply write to the Insurance Company and ask them.
Just put the  letter  below  or this one, on your letterhead and email to us, [email protected].  We will do the rest.
Your Letterhead
Today's Date:
To:  Name of Insurance Company
Subject:  Change of Broker
Policy #
Gentlemen,
We would like to have Steve Shorr CA DOI License #0596610 as our broker on this policy.
We understand that the rates, benefits, policy terms and renewal provisions will remain the same.
Sincerely,
Your Name
Title
cc:  Steve Shorr
Our webpages on our qualifications, reviews, testimonials, etc.
Our Webpage on Insurance Coverage for
Art Gallagher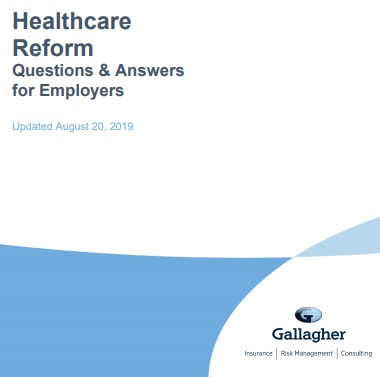 Compliance #Assistance Guide from DOL.Gov Health Benefits under Federal Law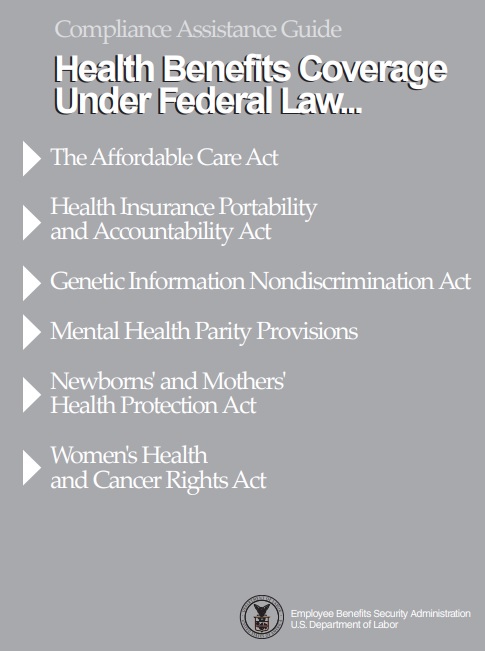 Broker ONLY
http://vimeo.warnerpacific.com/video/99074565