Get ONLINE Medicare & Social Security Account
Create ONLINE Account Publication # 10540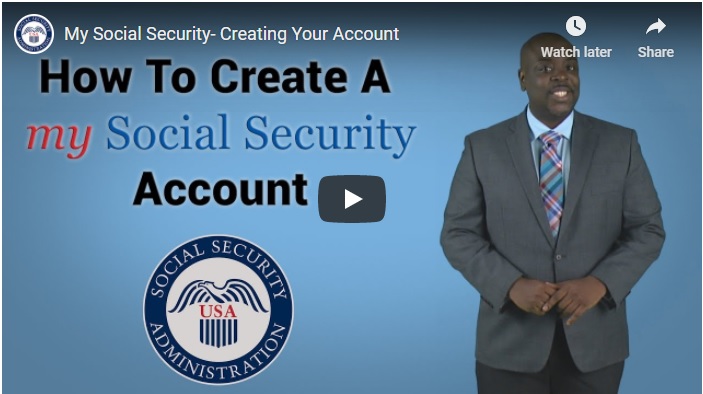 VIDEO on advantages and saving time by creating a Social Security Account
Our webpage on how to create a Social Security and My Medicare Account 
You need it to sign up for Medicare too.
Create Social Security Account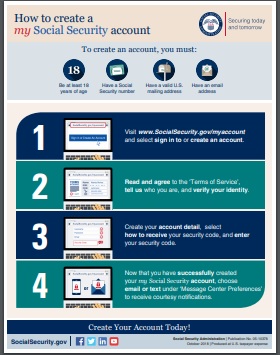 We suggest that you create an account with Social Security  and   Medicare  then you can log in and replace your card, in addition to getting tons of other information, like the explanation of benefits for any claims you have.  The new card takes about 30 days to get.  You can also change your address, etc.
With your free, personal my Social Security account, you can receive personalized estimates of future benefits based on your real earnings, see your latest Statement, and review your earnings history. It even makes it easy to request a replacement Social Security Card or check the status of an application, from anywhere!
explanation of benefits for recent MRI and X rays, copies of bills, Etc?

Get New ID Cards?
Sample Medicare ID Card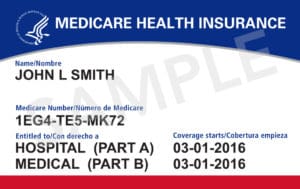 MyMedicare.gov account
to see if your new card has mailed. Don't have an account yet?
Sign up now at MyMedicare.gov —
Manage your personal information (like medical conditions, allergies, and implanted devices).
• Sign up to get your "Medicare Summary Notices" (eMSNs) and this handbook electronically. You won't get printed copies if you choose to get them electronically.
• Manage your personal drug list and pharmacy information.
• Search for, add to, and manage a list of your favorite providers and access quality information about them.
• Select your primary clinician from your list of favorite providers. Your primary clinician is the practitioner who you want responsible for coordinating your overall care, regardless of where you choose to get services. By choosing a primary clinician, your doctor may have access to more tools or services for your care available to patients of doctors participating in an  Accountable Care Organization or certain other Medicare alternative payment models. (This is also known as "voluntary
alignment.")
• Track Original Medicare claims and your Part B deductible status.
• Print an official copy of your new Medicare card once it's mailed to you   Learn more Medicare & You – see link in side panel
it's a free, secure, and easy way to access all your Medicare information in one place.
Allow someone else to contact Social Security – Form cms 10106   – Can be done online in your account.
Suze Orman – Get Social Security ONLINE Account – Know your Retirement Benefits
Medi Gap Plans from Anthem Blue Cross –
Click for Information and ONLINE enrollment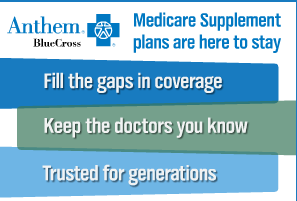 #Medicare10050 and You 2021   
Everything you want to know - Read Along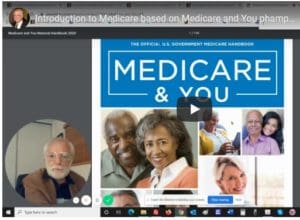 Your Medicare Benefits # 10116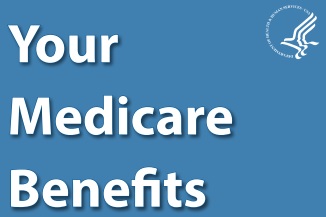 Blue Shield Authorized Agent
No extra charge to you 

#Get Quotes & Enroll with Blue Shield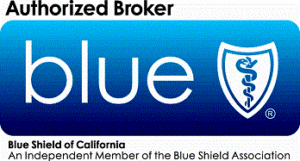 Coinsurance
An amount you may be required to pay as your share of the cost for health care services or prescriptions after you pay any deductibles. Coinsurance is usually a percentage (for example, 20%).
Deductible
The amount you must pay for health care services or prescriptions each year, before your Medicare drug plan, your Medicare Health Plan, or your other insurance begins to pay. These amounts can change every year.
Dosage
The prescribed strength or amount of therapeutic ingredient(s) administered at prescribed intervals.
Drug Coverage
This tells you that a plan offers coverage of prescription drugs.
Drug Restrictions
The plan may have certain coverage restrictions (including quantity limits, prior authorization, and step therapy) on a prescription drug.
Example of Restrictions
Estimated Annual Drug Costs
This is an estimate of the average amount you might expect to pay each year for your prescription drug coverage. This estimate includes the following costs, as applicable:
Monthly premiums
Annual deductible
Drug copayments/coinsurance
Drug costs not covered by prescription drug insurance
If you entered your drugs into the Medicare Plan Finder, then this estimate includes the cost of those drugs.
If you selected "I don't take any drugs," then this amount includes only the cost of the monthly premiums that you would pay for the plan and it does not include any drug costs.
If you selected "I don't want to add drugs now," then this estimate includes the average drug costs for people with Medicare and may differ depending on your age and health status.
Your expenses may be lower if you have limited income and resources.
Formulary
A list of prescription drugs covered by a prescription drug plan offering prescription drug benefits.
Monthly Premium
The periodic payment to Medicare, an insurance company, or a health care plan for health or prescription drug coverage. In a few cases, a note will say "Under Review" instead of a premium amount. This means Medicare and the company are still discussing the amount.
MTM Program
Medication Therapy Management (MTM) Programs
offer free services to eligible members of Medicare drug plans. These services help make sure that medications are working to improve their members' health. Members can talk with a pharmacist or other health professional and find out how to get the most benefit from their medications. Members can ask questions about costs, drug reactions, or other problems. Each member gets their own action plan and medication list after the discussion. These can be shared with their doctors or other health care providers. Members who take different medications for more than one health condition may contact their drug plan to see if they're eligible.  Humana * Medicare.gov *
Star Ratings – Medicare Advantage
Medicare Glossary