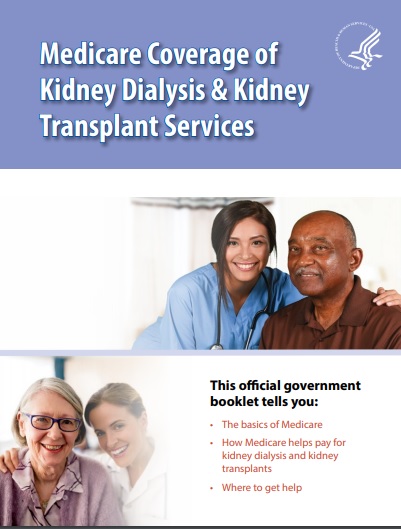 click to enlarge and view course CA Health Line.org
Transplant Costs & Insurance – Kidney.org  
#Medicare10050 and You
2022   
Everything you want to know 
Steve's Video Introduction to Medicare & You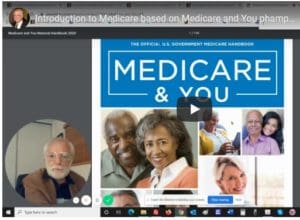 Social Publication # 10043 What is Medicare
Your Medicare Benefits # 10116
What's Covered App for Smartphones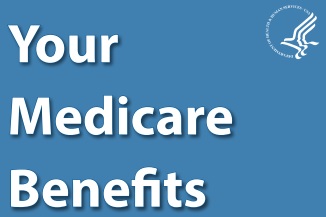 What is a Medicare MAPD Special Needs Chronic Condition #SNP – C-SNP Plan?
Medicare SNPs  Special Needs Plans are a type of Medicare Advantage Plan (like an HMO or PPO). Medicare SNPs limit membership to people with specific diseases or characteristics. Medicare SNPs tailor their benefits, provider choices, and drug formularies to best meet the specific needs of the groups they serve. Medicare.gov
A special needs plan (SNP) is a Medicare Advantage (MA) coordinated care plan (CCP) specifically designed to provide targeted care and limit enrollment to special needs individuals.A SNP may be any type of MA CCP, including either a local or regional preferred provider organization (i.e., LPPO or RPPO) plan, a health maintenance organization (HMO) plan, or an HMO Point-of-Service (HMO-POS) plan.  There are three different types of SNPs:
Chronic Condition SNP (C-SNP)
Dual Eligible SNP (D-SNP)
Institutional SNP (I-SNP)  cms.govSpecialNeedsPlans  *
Can I get my health care from any doctor, other health care provider, or hospital?
You generally must get your care and services from doctors, other health care providers, or hospitals in the plan's network (except emergency care, out-of-area urgent care, or out-of-area dialysis).
Are prescription drugs covered?
Yes. All SNPs must provide Medicare prescription drug coverage (Part D).
Do I need to choose a primary care doctor?
Generally, yes.
Do I have to get a referral to see a specialist?
In most cases, yes. Certain services, like yearly screening mammograms, don't require a referral.
What else do I need to know about this type of plan?
A plan must limit membership to these groups:
1) people who live in certain institutions (like nursing homes) or who require nursing care at home, or
2) people who are eligible for both Medicare and Medicaid, or
3) people who have specific chronic or disabling conditions (like diabetes, End-Stage Renal Disease, HIV/AIDS, chronic heart failure, or dementia).
Plans may further limit membership.
Plans will coordinate the services and providers you need to help you stay healthy and follow doctors' or other health care providers' orders.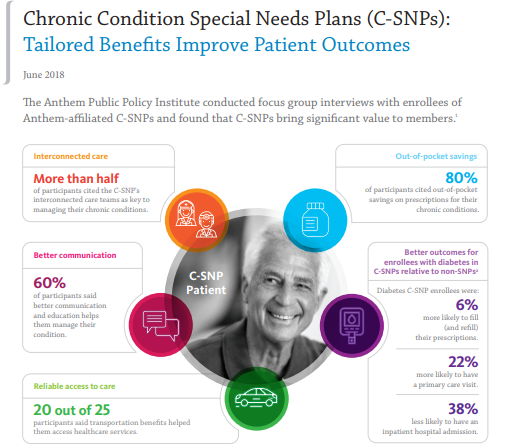 Scan Foundation Summary on Chronic Care Act 
Forbes  * Commonwealth Fund - Social Services
home-delivered meals, transportation for nonmedical needs, pest control, indoor air quality equipment (e.g., air conditioner for someone with asthma), and minor home modifications (e.g., permanent ramps, widening of hallways or doorways to accommodate wheelchairs).    Listening
telehealth is  the use of electronic information and telecommunications technologies to support long-distance clinical health care, patient and professional health-related education, public health and health administration. Technologies include videoconferencing, the internet, store-and-forward imaging, streaming media, and terrestrial and wireless communications.
Telehealth is different from telemedicine because it refers to a broader scope of remote healthcare services than telemedicine. While telemedicine refers specifically to remote clinical services, telehealth can refer to remote non-clinical services, such as provider training, administrative meetings, and continuing medical education, in addition to clinical services.
Learn More
SNP is all the time

Insurance Companies get a fee from the Federal Government, when you enroll in an MAPD plan.
That's why the premium is very low or ZERO!
#Intake Form - We can better prepare for the meeting
Get Quotes, Full Information and Enroll
You cannot buy additional coverage through #Covered California
if you have premium-free Medicare Part A Hospital
Medicare complies with Health Care Reform, so you do NOT need to get a an Individual policy or a subsidized one from Covered CA.  It fact, it's illegal for anyone to sell you a policy!  Kaiser Health News * Covered CA Medicare Fact Sheet * Medicare.Gov Medicare & Market Place #11694  * CMS.Gov FAQ Medicare & Marketplace * HealthCare.Gov when - how to change from Covered CA to Medicare  * Social Security §1882  * Health Care.Gov
NOTE: This information also applies to people younger than 65 whose benefits begin the first month they receive disability benefits because they have Amyotrophic Lateral Sclerosis (ALS), better known as Lou Gehrig's Disease, and to people younger than 65 who have Medicare because of a disability and are receiving SSDI Social Security Disability Insurance.
There are a lot of ands, if or buts in this complex issue.  Please refer to the source material below.  There are some exceptions, but they are very complex.  Don't even think of getting a 1/2 correct answer over the phone. If you have to pay for Part A Hospital, then are options, like subsided Covered CA Plans. Email us [email protected] or ask a question below.
Video about Covered CA – if no Premium Free Part A – jump to 2:30  Medicare & the Marketplace (Covered CA
Links & Resources 
(3)(A)
(i) It is unlawful for a person to sell or issue to an individual entitled [no premium] to benefits under part A or enrolled under part B of this title (including an individual electing a Medicare+Choice plan [MAPD] under section 1851)—
(I) a health insurance policy with knowledge that the policy duplicates health benefits to which the individual is otherwise entitled under this title or title XIX,
(II) in the case of an individual not electing a Medicare+Choice plan, [aka MAPD Medicare Advantage] a medicare supplemental policy with knowledge that the individual is entitled to benefits under another medicare supplemental policy or in the case of an individual electing a Medicare+Choice plan, a medicare supplemental policy with knowledge that the policy duplicates health benefits to which the individual is otherwise entitled under the Medicare+Choice plan or under another medicare supplemental policy, or
(III) a health insurance policy (other than a medicare supplemental policy) with knowledge that the policy duplicates health benefits to which the individual is otherwise entitled, other than benefits to which the individual is entitled under a requirement of State or Federal law.
(ii) Whoever violates clause (i) shall be fined under title 18, United States Code, or imprisoned not more than 5 years, or both, and, in addition to or in lieu of such a criminal penalty, is subject to a civil money penalty of not to exceed $25,000 (or $15,000 in the case of a person other than the issuer of the policy) for each such prohibited act. Sec. 1882. [42 U.S.C. 1395ss] 
Our webpages that touch on this Issue:
American Kidney Fund
Health Insurance Coverage for Transplants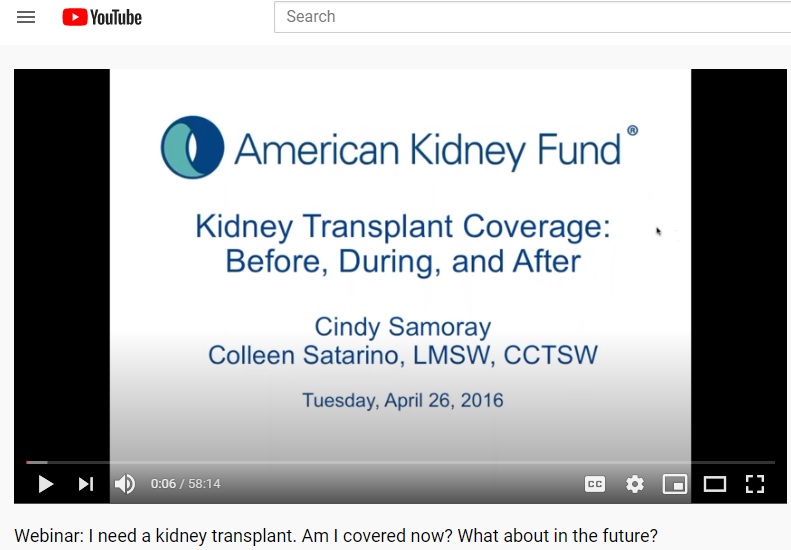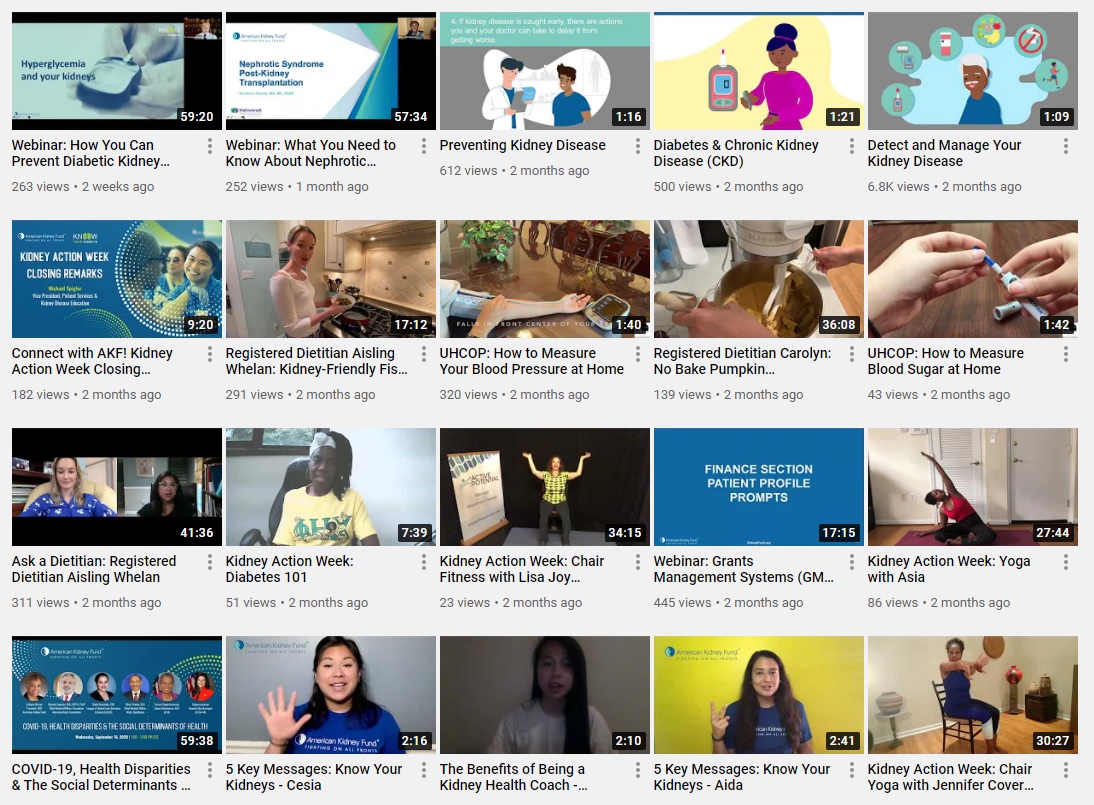 LIPITOR can cause serious side effects
These side effects have happened only to a small number of people. Your doctor can monitor you for them. These side effects usually go away if your dose is lowered or if LIPITOR is stopped. These serious side effects include:
Muscle problems. LIPITOR can cause serious muscle problems that can lead to kidney problems, including kidney failure. You have a higher chance for muscle problems if you are taking certain other medicines with LIPITOR.
Liver problems. Your doctor should do blood tests to check your liver before you start taking LIPITOR and if you have symptoms of liver problems while you take LIPITOR. Call your doctor right away if you have the following symptoms of liver problems:

Feel tired or weak
Loss of appetite
Upper belly pain
Dark, amber-colored urine
Yellowing of your skin or the whites of your eyes
 
 
Learn More===> lipitor.com/side-effects
People who take high doses of popular cholesterol-lowering drugs called statins may be more likely to develop kidney problems, a new study suggests.
"If you are concerned about your statin then go talk to your doctor," he said. "Do not panic. There are both urine and blood tests your doctor can use to monitor your kidneys."
Signs of kidney injury could include dark urine, difficulty urinating or less frequent urination. "If you are on a higher dose of a statin and there is any issue with urination, call your doctor," Steinbaum said. "Instead of a high-dose statin, we can use a lower-dose statin along with another type of cholesterol-lowering medication."
Whatever you do, Mehta added, "do not stop taking statins abruptly. Have a conversation with your doctor to discuss your benefits and risks, and ask if your kidney function has been tested." Read the whole article==> Web MD
Get Instant Term Life Quote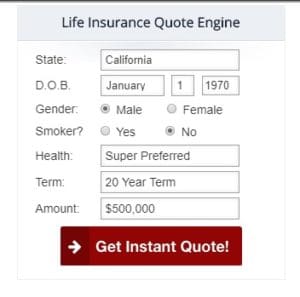 Life Insurance Buyers Guide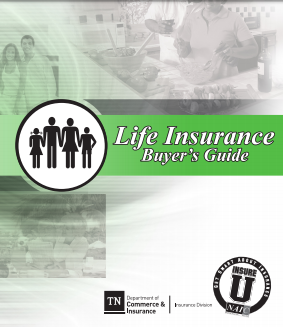 How much  life insurance you really need?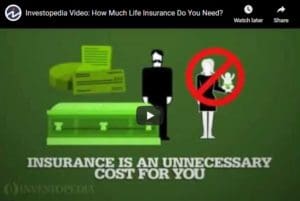 Rx costs under Medicare?
Part D Rx – Shop Plans    Immunosuppressant Rx can run $5 to 13k You Tube *
Rx coverage under Part B Medicare?
Oral End-Stage Renal Disease (ESRD) drugs: Medicare helps pay for some oral ESRD drugs if the same drug is available in injectable form and the drug is covered under the Part B ESRD benefit.
Transplant / immunosuppressive drugs. Medicare covers transplant drug therapy if Medicare helped pay for your organ transplant. Medicare won't pay for any services or items, including transplant drugs, for patients who aren't entitled to Medicare.
Part D may cover other transplant drugs that Part B doesn't cover, even if Medicare didn't pay for the transplant. If you have ESRD and Original Medicare, you may join a Medicare drug plan.
If you're entitled to Medicare only because of ESRD, your Medicare coverage ends 36 months after the month of the transplant.
Medicare will pay for your transplant drugs with no time limit if you were already entitled to Medicare because of age or disability before you got ESRD or you became entitled to Medicare because of your age or disability after getting a transplant that was paid for by Medicare or private insurance that paid primary to your Medicare Part A (Hospital Insurance) coverage, in a Medicare-certified facility.
Your costs in Original Medicare
You pay 20% of the Medicare-approved amount for covered Part B prescription drugs that you get in a doctor's office or pharmacy, and the Part B deductible applies. In a hospital outpatient setting, you pay a copayment of 20%. If your hospital is participating in a certain outpatient drug discount program (called "340B"), your copayment will be 20% of the lower price, with some exceptions. Doctors and pharmacies must accept assignment for Part B drugs, so you should never be asked to pay more than the coinsurance or copayment for the Part B drug itself.
If you get drugs that Part B doesn't cover in a hospital outpatient setting, you pay 100% for the drugs, unless you have Part D or other prescription drug coverage. In that case, what you pay depends on whether your drug plan covers the drug, and whether the hospital is in your drug plan's network. Contact your prescription drug plan to find out what you pay for drugs you get in a hospital outpatient setting that Part B doesn't cover.  Medicare.Gov * Provider Tips to get paid  CMS.gov * 
Medicare covers the substantial costs associated with End Stage Renal Disease (ESRD) for the vast majority of kidney patients. How will this coverage change under the newly implemented Affordable Care Act, also known as Obamacare?