Final Expense, almost and  GUARANTEED issue Life Insurance:
Simplified Sample Questions
If the answer to any of the following questions is "YES", the proposed insured is not eligible for the insurance applied for.
Is the proposed insured currently: Bedridden at home or confined in a hospital, nursing home, or long term care facility?
Has a member of the medical profession ever diagnosed or treated the Proposed Insured for Acquired Immune Deficiency Syndrome (AIDS) or AIDS Related Complex (ARC)?
Within the past year has the Proposed Insured:
(a) had a stroke, angina, heart attack or failure, cardiac or circulatory surgery, or Diabetes (requiring shots)?
(b) had or been treated for internal cancer or melanoma, leukemia, kidney failure, Alzheimer's disease, alcoholism, drug dependence, or liver cirrhosis?
(c) used oxygen equipment to assist in breathing or had any amputation caused by disease? (nc life.com)
Technical & Broker Links
NAAIP How to market
Life Insurance without the Covered Person knowing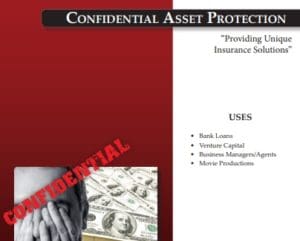 Be sure to put in our Producer # 30410
#Confidential Life Insurance – Can I Insure someone without them knowing about it? 
Yes, you can now insure against financial loss as a result of the death of another person, with whom there is an INSURABLE interest, like alimony or child support without the insured person's knowledge.
Additional  examples would be Bank Loans, Divorce Settlements, Investors, Business Managers/Agents, Movie Productions, Business Buy Outs/Buy Ins, Surrogate Mother Contracts