Will contest
Can child contest a will if excluded – disinherited
Sample Will disinheritance clause
For example, using a clause that states the heir will not receive any inheritance, such as,

"I am choosing to leave no assets to my daughter, Ashley," confirms that a child has been disinherited from a Will.   Read More Law Depot.com
DISINHERITANCE.

We have intentionally omitted from this Trust Agreement any provision for any of our heirs, descendants, issue, relatives, or other persons who are not named, mentioned, designated, or described in this Trust Agreement. We have intentionally omitted any person who would be a pretermitted heir under the provisions of the California Probate Code or other applicable law and those persons referred to in California Probate Code §§21600 through 21623. We generally and expressly disinherit each and every person whomsoever claiming to be and who may be determined to be our heirs at law, except as they are otherwise expressly provided for in this Trust Agreement. Law Insider.com 

Resources & Links
Does it make sense to fight a will? 
On what grounds?
How do I leave someone out of my estate?
The typical objections to the validity of a will are:
The will was not properly drawn, signed, or witnessed, according to the state's formal requirements;

The decedent lacked mental capacity at the time the will was executed;
There was fraud, force, or undue influence; or

Undue influence means a person has exerted so much control over another individual, that the individual no longer has free will to make decisions for themselves. In cases of undue influence, the person being taken advantage of tends to be elderly and/or vulnerable due to illness. Generally, a relative or caregiver develops a close relationship with the individual while isolating them from other friends and family. The relative or caregiver will accompany the individual to discuss estate planning with an attorney, coach them in what to say, or even directly advise the attorney regarding the creator's wishes (often in their own favor). The attorney may not be able to tell that the creator is being pressured or manipulated; however, most competent estate planning attorneys will ask the relative or caregiver to leave the room. After meeting privately, if the attorney is comfortable that the creator is not under undue pressure, they may proceed with preparing the will documents.

Learn More==>  146 Page Report on Court Website   

The will was a forgery.
Reasons to Disinherit a Child
 Estrangement

According to legal and social custom, children and grandchildren are considered heirs to your estate. However, if you've become estranged from your child and are no longer in contact or have a historically bad relationship, you may wish to exclude them from your will in favour of other beneficiaries.

Reasons for cutting out a child can range from hate, abandonment, and addictions. Other reasons for disinheritance are to provide for the child that needs it the most or deserve it the most.

A common misconception is that the legal way to disinherit someone is to leave the sum of one dollar or some other nominal amount to the heir in your will. Leaving your child one dollar does not prevent him from contesting a will. Whatever language you include in your will, you cannot prevent an heir from filing a lawsuit against your estate. Any person who has standing and states a claim can contest a will. 
Some may say that disinheriting a child is unnatural or even immoral. * Gold Hirsch Advisors * 

Lack of Need

Increased Need  DMBlaw.CA *  King Hall.com  * 
Considerations to leave someone out of a will?
In a will contest, the drafting attorney's file is no longer privileged upon the death of the testator.[7] Many times a settlement will make sense because of the risk involved in litigating any case and also the attorney's fees that will be expended by the estate in defending against the caveat.*  King Hall.com  * 
In Canada – A will makers reasons for disinheriting a child in his or her will must be valid and rationale 

Fuller v Fuller 2008 BCSC 702 is a familiar scenario in estate litigation

.  * Disiherited.com *
Inn California children do not have a right to inherit any property from a parent. In other words, a parent can disinherit a child, leaving them nothing. * Aldavlaw.com *
Steve Video on CA Statutory Will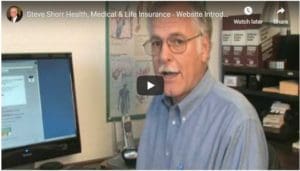 Please excuse the sound quality... it gets better after the first 20 seconds