Apply ONLINE for Extra Help # 10525
Understanding Part D Extra Help # 10508
Guide to Medicare Rx –  Publication 11109  Extra Help Section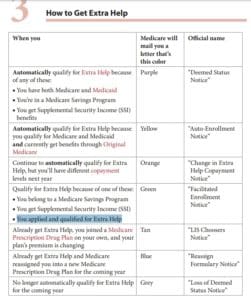 Trouble Paying Rx Prescription Drugs # 11318?  3 fold flyer
Information for Native Americans & Alaska Natives  # 10013
Prescription Drug #RxGuide  PDF # 11109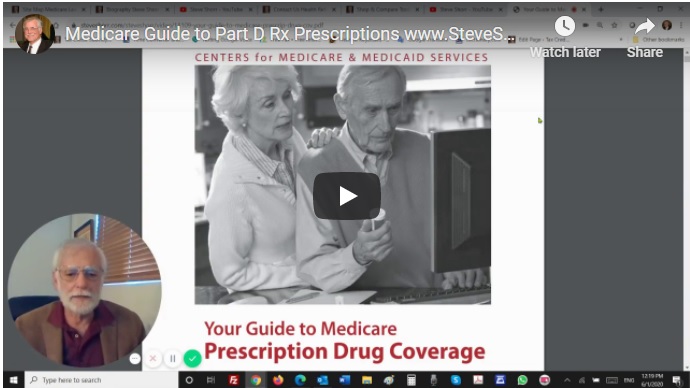 # 11469  High Income & Rx Premiums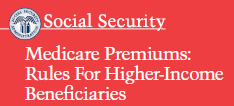 Here's #MoreAassistance
Even if you have high assets & Income
Beyond Part D Rx
Assistance Programs from the Manufacturer
and Government Programs
Medication Assistance Tool.org  the Medicine Assistance Tool, matches patients like you with resources and cost-sharing programs that may help lower your out-of-pocket costs, whether or not you have insurance.  This tool includes Merck
CA Health Care Advocates – Resources for Rx Drug Savings
Pan  Foundation.org
The Patient Access Network (PAN) Foundation is  dedicated to helping federally and commercially insured people living with life-threatening, chronic and rare diseases with the out-of-pocket costs for their prescribed medications. Partnering with generous donors, healthcare providers and pharmacies, PAN provides the underinsured population access to the healthcare treatments they need to best manage their conditions and focus on improving their quality of life.

Pharmaceutical Assistance Program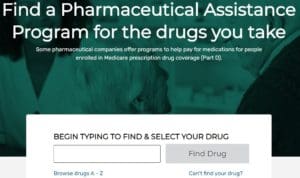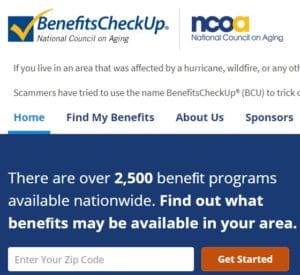 National Patient Advocate Foundation
National Organization for Rare Disorders
California Prescription Drug Discount Program
At Medi-Cal participating pharmacies, you can get prescription drugs at the Medi-Cal rate plus a $0.15 processing fee. This rate may be lower than the Part D rate. Payments may not apply toward your Part D cost-sharing. This program should not be used as a substitute for Medicare Part D. To receive benefits, show your Medicare card at Medi-Cal participating pharmacies   SB 393 2000
6 Hints to get help with Rx costs on Medicare.gov
Glaxo Smith Kline Rx Assistance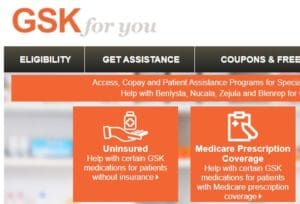 pfizer rx pathways.com    Find Assistance That's Right for You    Pfizer RxPathways connects eligible patients to a range of assistance programs that offer insurance support, co-pay help,* and medicines for free or at a savings.†  Enter the name of the medicine you've been prescribed. You can search one medicine at a time. Then answer a few questions to see which available program(s) may be right for you.
RxAssist.org    RxAssist can help you learn about ways to use pharmaceutical company programs and other resources to help reduce your medication costs. Look at our database and frequently asked questions to get started.
Coupons 
If one has Part D Rx, the manufacturers cannot help out with coupons.  One might consider dropping Part D or if you have Medicare Advantage Plan, finding one that doesn't include Part D.  We CANNOT advise you to do this. It's beyond our pay grade and we are mandated to tell you about the penalty if you don't purchase Part D.  Scroll down for hints from one of our wholesalers on using coupons and not using your Part D Rx plan.
The intention for coupons is to steer patients away from cheaper generic alternatives and toward the brands that they produce. Experts estimate that brand drug manufacturers are spending between $3 billion and $6 billion annually on coupon programs. Anti-Kick Back and all. HHS Report Mfg safeguards might not prevent coupons for Part D Rx Legally, the use of drug co-pay cards and coupons by individuals with government funded health care and prescription drug benefits, such as Medicare and Medicaid, is prohibited by the federal anti-kickback statute.
(2) Whoever knowingly and willfully offers or pays any remuneration (including any kickback, bribe, or rebate) directly or indirectly, overtly or covertly, in cash or in kind to any person to induce such person—
(A) to refer an individual to a person for the furnishing or arranging for the furnishing of any item or service for which payment may be made in whole or in part under a Federal health care program, or SSA.gov
Here's some hints from our wholesaler…
Coupons are allowed to be used in Medicare, but it is tricky. When a client uses a coupon, or a GoodRX or even the pharmacies billing costs (which are sometimes cheaper than the plan copay) the drug doesn't get run through Medicare, it becomes a cash pay situation and it doesn't go against the Medicare deductibles, donut hole,  etc.   So that is the negative.
I have many clients that have purchased drugs directly from the pharmacy to get a lower cost, and some that have used Good RX or even just googled their drugs and bought them online at a cheaper cost.
There are certain things that are much cheaper online, Progesterone is a big one that my female clients find cheaper online..
So, if the pharmacy will work with the client to help them find the lowest cost, there are alternatives for our Medicare clients. Not all pharmacies will do this however, so it is good to do some research on more expensive drugs to find alternative solutions.
#GoodRx
We do not know who they are.  We are not endorsing them.  We've heard from some of our clients, who are happy with them.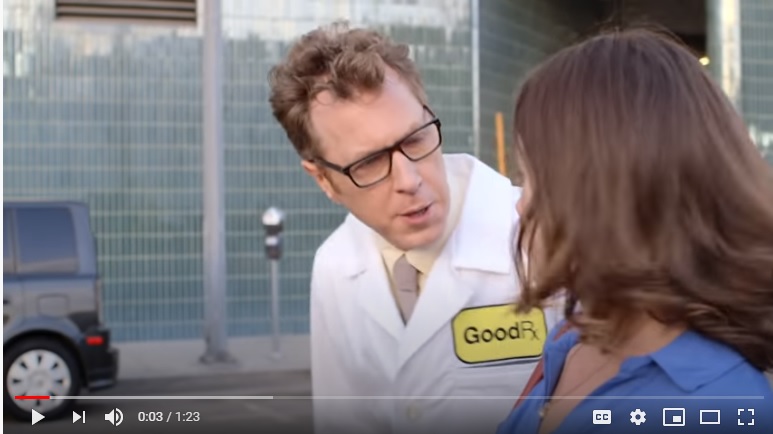 Los Angeles Times 9.17.2020 Good Rx going IPO - They can make $$$ since the Rx pricing system is so crazy!
#Co-Pay Accumulator Programs
If a patient has an insurance plan with an accumulator program, all copays funded by the manufacturer copay savings program will not count towards their deductible and annual maximum out-of-pocket costs. When this patient goes to refill their prescription without the copay savings program, they will be responsible for the full cash price of the drug until they reach their deductible and out-of-pocket annual maximum.
In the absence of accumulator programs, when a patient uses a copay savings program, the portion paid by the manufacturer would contribute to the patient's deductible. However, copay accumulator programs are designed to keep manufacturer contributions from counting towards a patient's deductible and annual maximum out-of-pocket costs.
CMS allows all Insurance Plans to do this.   Good Rx.com * Actuary Magazine.org *  Policy Med.com *  ThomsonReuters * 
Los Angeles Times explanation April 2018  
Response from Anthem Blue Cross CA…
Our company does use Rx Co Pay Accumulator Programs. Depending on the policy/plan, some Anthem policies do not allow the amounts you save with using a Mfg Rx coupon to count toward your deductible or out of pocket accumulations. Only your true out of pocket expense will be accumulated. If you have any additional questions feel free to contact our Pharmacy Ingenio RX team at 833-419-0530. 
Blue Shield of CA 
This confirms member's who use manufacturer coupons for prescriptions, will be credited the amounts paid towards their deductible/out-of-pocket.
Oscar
At this time, the only amount that will contribute towards the members deductible and/or out of pocket maximums will be the amount that the member pays.