You must have been eligible for Medi Gap Plan F on 1.2020 to enroll or keep the plan, otherwise try Plan G
will no longer be available  to newly eligible Medicare beneficiaries beginning in 2020.  This is because CMS-Medicare decided they want those on Medicare to have more skin in the game, thus they no longer allow the Part B Deductible to be covered.   Those who purchase Plan F, Innovative F, High F or F Extra can keep their plan!
For new enrollees, Plan G has same comprehensive benefits as Medicare Supplement Plan F, but Plan G does not cover the Part B deductible amount. Members are responsible to pay the Part B deductible. Blue Shield Email dated 9.20.2017 *    Choosing a Medi Gap Policy # 02110 *  CA Health Advocates  *   AAFP.org  *  CMS.gov  *  CMS  FAQ's  *  AHCA of 2017 §102 would add $422,000,000 for 2017  *  Small practices to be exempt?  Modern Health Care 6.20.2017
Medicare Access and CHIP Reauthorization Act of 2015 (MACRA),
(H.R. 2, Pub.L. 114–10)
commonly called the Permanent Doc Fix,
establishes a new way to pay doctors who treat Medicare patients, revising the Balanced Budget Act of 1997. The reform is the largest in scale on the American health care system since the Affordable Care Act in 2010. It fixes the way Medicare doctors are reimbursed, fills in a funding gap and extends a popular children's insurance program, CHIP.[1]
There MACRA related regulations also address incentives for use of health IT by physicians. Wikipedia
Blue Shield Authorized Agent
No extra charge to you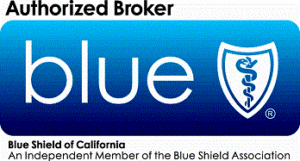 Resources & Links
AAFP 
NAIC – National Assoc of Insurance Commissioners – Guidance for MACRA  *   FAQ's *
Section 401 of MACRA –  Sec. 1882. [42 U.S.C. 1395ss] (z)  prohibits the sale of Medigap policies that cover Part B deductibles to "newly eligible" Medicare beneficiaries defined as those individuals who:
(a) have attained age 65 on or after January 1, 2020; or
(b) first become eligible for Medicare due to age, disability or end-stage renal disease, on or after January 1, 2020. NAIC * SSA.gov  *