Fudging the Income or Deductions?
To gain advantage with Covered CA Subsidies.
What happens if you knowingly put down the wrong income information?
Here's some research below, about what might happen if you use the wrong income to obtain subsidies or special enrollment.  
One may correct their MAGI Income Line 37 +  by reading the instructions and then logging into their Covered CA Account or appoint us to do it.
We are NOT tax accountants.  Please check with your own CPA, Attorney, IRS or tax adviser.  Here's a memo we just got Sept. 2018, prohibiting us from giving ANY tax advice or guidance and suggestions of where you can get guidance.  I do NOT want to hear that you are self-employed and can put in ANY number you want.  Please ask a professional  to help you with the number you want to put in the application, under penalty of perjury….
Fraud in Federal & Covered CA Market Places CNBC 9.12.2016 Our other pages on Fraud * Medicare * In General *  Covered CA Application (see what you are declaring under Oath)  tax-whistle blower.com * 
Perjury Declaration - Signature - Agree to notify changes
and that the application is correct in the first place
Fraud and false statements
Any Person who…
(1) Declaration under penalties of perjury – Willfully makes and subscribes any return, statement, or other document, which contains or is verified by a written declaration that is made under the penalties of perjury, and which he does not believe to be true and correct as to every material matter; shall be guilty of a felony and, upon conviction thereof;
Shall be imprisoned not more than 3 years
Or fined not more than $250,000 for individuals ($500,000 for corporations)
Or both, together with cost of prosecution Title 26 USC § 7206(1)  * 
(2) Aid or assistance – Willfully aids or assists in, or procures, counsels, or advises the preparation or presentation under, or in connection with any matter arising under, the Internal Revenue laws, of a return, affidavit, claim, or other document, which is fraudulent or is false as to any material matter, whether or not such falsity or fraud is with the knowledge or consent of the person authorized or required to present such return, affidavit, claim, or document; shall be guilty of a felony and, upon conviction thereof:
Shall be imprisoned not more than 3 years
Or fined not more than $250,000 for individuals ($500,000 for corporations)
Or both, together with cost of prosecution Title 26 USC § 7206(2) *
Conspiracy to commit offense or to defraud the United States
If two or more persons conspire either to commit any offense against the United States, or to defraud the United States, or any agency thereof in any manner or for any purpose, and one or more of such persons do any act to effect the object of the conspiracy, each:
Shall be imprisoned not more than 5 years
Or fined not more than $250,000 for individuals ($500,000 for corporations)
Or both  Title 18 USC § 371  *  
Don't Fake Income
Some people falsely increase the income they report to the IRS. This scam involves inflating or including income on a tax return that was never earned, either as wages or as self-employment income, usually in order to maximize refundable credits. Just like falsely claiming an expense or deduction you did not pay, claiming income you did not earn in order to secure larger refundable credits such as the Earned Income Tax Credit [or Covered CA Subsidies] could have serious repercussions.
This could result in taxpayers facing a large bill to repay the erroneous refunds, including interest and penalties. In some cases, they may even face criminal prosecution. Taxpayers may encounter unscrupulous return preparers,  Covered CA agents, navigators or Covered CA telephone reps who make them aware of this scam.
Remember: Taxpayers are legally responsible for what's on their tax return even if it is prepared by someone else. Make sure the preparer you hire is ethical and up to the task. IRS.Gov
Falsely Padding Deductions on Returns
Avoid the temptation of falsely inflating deductions or expenses on their returns to under pay what they owe and possibly receive larger refunds.  Falsely claiming deductions, expenses or credits on tax returns is on the "Dirty Dozen" tax scams list. Taxpayers should think twice before overstating deductions such as charitable contributions, padding their claimed business expenses or including credits that they are not entitled to receive – like the Earned Income Tax Credit, Covered CA Subsidies or Child Tax Credit.
The IRS can normally audit returns filed within the last three years. Additional years can be added if substantial errors are identified or fraud is suspected. Significant civil penalties may apply for taxpayers who file incorrect tax returns including:
20 percent of the disallowed amount for filing an erroneous claim for a refund or credit.
$5,000 if the IRS determines a taxpayer has filed a "frivolous tax return." A frivolous tax return is one that does not include enough information to figure the correct tax or that contains information clearly showing that the tax reported is substantially incorrect.
In addition to the full amount of tax owed, a taxpayer could be assessed a penalty of 75 percent of the amount owed if the underpayment on the return resulted from tax fraud.
Taxpayers even may be subject to criminal prosecution (brought to trial) for actions such as:
Tax evasion
Willful failure to file a return, supply information, or pay any tax due
Fraud and false statements
Preparing and filing a fraudulent return, or
Identity theft.
Criminal prosecution could lead to additional penalties and even prison time. Using tax software is one of the best ways for taxpayers to ensure they file an accurate return and claim only the tax benefits they're eligible to receive.
IRS Free File is an option for taxpayers to use online software programs to prepare and e-file their tax returns for free.
Community-based volunteers at locations around the country also provide free face-to-face tax assistance to qualifying taxpayers helping make sure they file their taxes correctly, claiming only the credits and deductions for which they're entitled by law.
Taxpayers should remember that they are legally responsible for what is on their tax return even if it is prepared by someone else, so they should be wise when selecting a tax professional. The IRS offers important tips for choosing a tax preparer at IRS.gov.
More information about IRS audits, the balance due collection process and possible civil and criminal penalties for noncompliance is available at the IRS.gov website.
Sheriff's deputies charged with perjury after stopping cops for speeding, then citing for only not having proof of Insurance  LA Times 12.14.2019  * 
Are you viewing this on a Smart Phone?
Try turning sideways to view screen shots & pdfs.
#Report changes as they happen - within 30 days!

10 days for Medi Cal
Our webpage on ARPA & Unemployment Benefits - Silver 94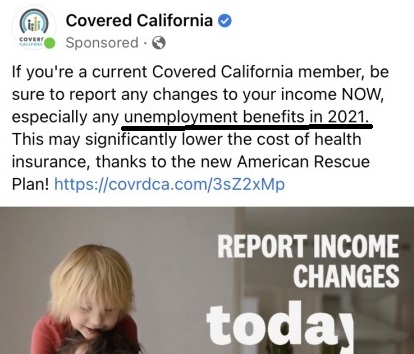 IRS Form 5152 - Report Changes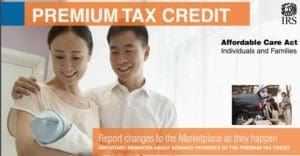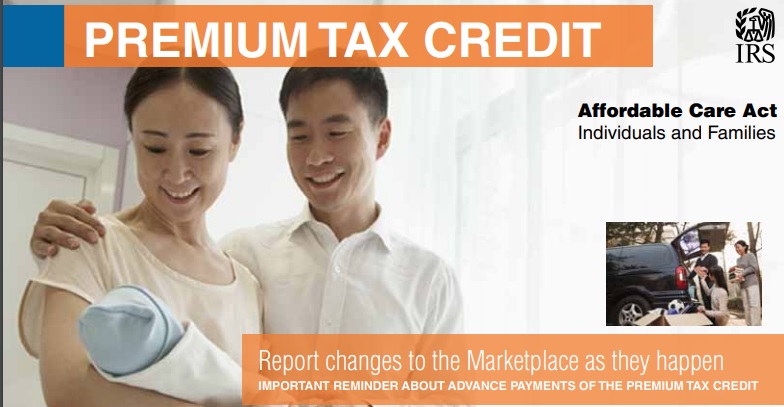 Avoviding Tax Evasion Avoviding Tax Evasion
#VITA Volunteers Income Tax Assistance

Our Webpage on VITA
Income from your business get's reported for Covered CA MAGI Income subsidies basically by what you put on your Schedule C,  1  and 1040 Form .    Video Explanation Part 1 ** Part 2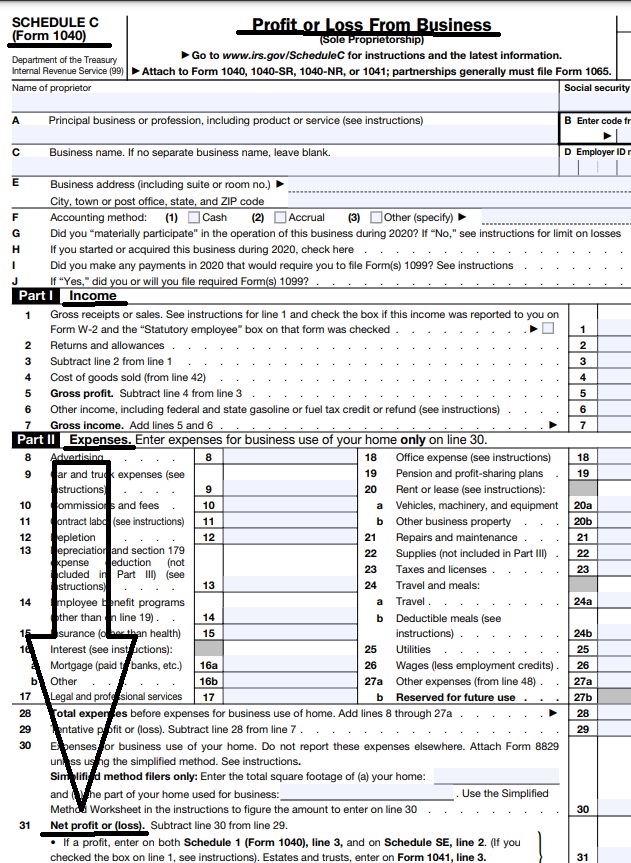 Line 31 Net Profit or Loss from Schedule C goes on line 3 Schedule 1 of your 1040.
Visit our related Webpages:
Self Employed – Group Health Insurance
Our webpages on our qualifications, reviews, testimonials, etc.
Our Webpage on Insurance Coverage for