If you apply late, last minute for coverage, when does it start?
What if you apply on March 30th for an April 1st effective date and you don't get ID cards till April 24th,
do you have to pay April premium?
What about trying to collect on claims paid out of pocket?
Introduction
Here's a story about a bad situation, where a client waited till the last minute to get coverage.  They were very uncooperative in giving any information the Insurance Company required.  When they finally gave the check that was required with the application, they misunderstood what we told them on the phone.  Nor did they read the Insurance Company rules in the email we sent to memorialize the conversation.  Then they tried to extort the first months premium payment from us.
Kaiser for example now has a form that must be signed when
applications are sent in late to avoid any misunderstanding.
In order for your group, ___________to be considered for late enrollment for a/an _________effective date, both customer and broker will need to  sign this letter of understanding.
Complete group eligibility and enrollment documentation must be submitted. This letter and/or group submission do not guarantee approval, but rather consideration for a/an _____effective date.
Please note the following potential liabilities of a late enrollment:
 Customer is responsible for the full month's premium – no proration or refunds
 Effective date of coverage will not be changed to a future date
Potential impacts to members:
 Members will not have member ID cards, nor be active in systems, including medical facilities, until enrollment is complete and processed, which could take 7- 10 business days beyond submission
 Members may be billed or asked to pay at point of service. Kaiser Form *
We do not need the grief and threats of these types of emails from anyone!
Excerpt of extortion email:
When I talk to these folks, [Blue Cross]  I will tell them that falsified information, advising me that I was paying for the month in advance. 
***I did NOT advise that.  See email that I sent you to clarify the conversation!
If they don't agree, to move the insurance to the month of May, as our start date, I'll be terminating the service.  
If you would like to reimburse us for the 3 weeks of this month that we were unable to use the service, I will not bother with any of the above.  I'll also be cancelling my medical supplement with you, during my open period, next month.  
Let me know what you'd like to do. I'd like to chalk this up to miscommunication.  Next time, when a customer asks if she is paying for a service in advance, you might want to say "no, as a matter of fact, your paying for a month that's almost over."
IMHO the threat to say negative (criminal things) and demand $$$ is Extortion & Black Mail Penal Code  §518   ShouseLaw.com
Excerpt of our email to follow up the conversation
Hi xxx, 
Please see attached Blue Cross Checklist. It does not matter if you believe you've bought insurance for 35 years without a deposit check, as mandated in # 8. That's the requirement now. Please ask more relevant questions and not argumentative ones. Please use email so I can look up the answers and citations.
Hearsay – what someone else is alleged to have said
We also don't want to hear about alleged phone conversations with Covered CA or Insurance Company CSR's.  Get it in writing.  Here's someone who spent a year and a half trying to get their address changed, we did it in 6 minutes!  
If you got a letter from Covered CA or an Insurance Company, email it to us.   If we are your Covered CA agent, it should be in the agent portal though.  We can check.
Here's where we are trying to help someone who said Kaiser didn't tell them they must use Kaiser for all medical services.
Our Medicare Advantage Mandatory Training talks of documenting every sales call.
The training is secret…  I'm looking for public information
Best Practices for handling Personally Identifiable Information
Key Resources for Agent and Broker FFM Requirements and
Regulations
• Overview of FFM Standards of Conduct for Agents and Brokers
• Providing Accurate Information to the Marketplaces and Consumers
• Best Practices for Interacting with Consumers
• Requirements for Naming Your Business or Website
• Privacy Notice Statements
• Consumer Consent Record
• Authorized Functions of PII and Reporting PII Breaches
• Monitoring and Oversight
Medicare.Gov
During the meeting, Medicare plans and people who work with Medicare can't:
Communicate incorrect information about their plan type or use inappropriate statements like their plan is "the best" or "highest ranked."
Tell you about other plan options you haven't agreed to discuss, unless you specifically ask about them (to discuss these options, you need to complete a separate scope of appointment form).
Give you written information with a complete description of how the plan works.
During the meeting, Medicare plans and people who work with Medicare can:
Give you plan materials.
Tell you how to get more plan information.
Tell you about the plan options you agreed to discuss.
Q & A about people wanting concise simple answers to complex questions.
People that don't co-operate, want to buy the cheapest plan and can't get their employees to fill out the application or pay 1/2
Then make personal attacks!
Late Enrollee for Employer Plans 
Medical Loss Ratio 85% Group 80% Individual Plans 
I learned the word SNAFU  Situation Normal, All Fouled Up  in the dorm, when I attended San Diego State in the early 70's and earned a degree in Insurance.  In all that time, I've never been able to use the word in a sentence, until last 10.1.2013, when Covered CA.com, Health Care.Gov nor the Insurance Company Websites or my own Quote Engine that I pay around $250/month for were supposed to launch, but did not do it properly.
Our webpages on our qualifications, reviews, testimonials, etc.
Our Webpage on Insurance Coverage for
Mistake – Dealing through parents for #Competent Adults
We recently had a client that enrolled in Covered CA with subsidies, but now has found a "rule" that states that she should have always been in Medi-Cal as her child's Social Security Survivor Benefits do not count, for MAGI Income.   This is a lot of ask of agents who did not receive much of any training in taxation, MAGI, etc.   Now, I will have to give back ALL the commission when she gets her Blue Shield coverage cancelled back to inception.  It's time I could have spent helping others.   Here's her emails to me on this subject so that others can be helped.  The latest emails show first. One might want to start at the bottom with the 9.4.2015 email where she discovered she should always be covered by Medi-Cal.
Tue 9/22/2015 4:47 PM
I am finally at a place where I'm catching up and feeling better as of today.   To say it's been Hell doesn't come close.  I prefer it I assure you and without my son I'd happily go there if I believed in it.
The following is to come and indeed I will have much information to impart I assume as a result. I already do yet it may change after the following:
 I was granted a hearing due to incorrect income calculation and withdrawal of CalFresh (Food Stamp) benefits from both my son and myself even though we've mitigating factors that allow us to continue receiving what's equivalent to almost $500/month that I currently no longer have.  A date is not assigned to the hearing yet though I've notice they've agreed to hear it and that's rare.
 It seems I've finally received resolution of receiving my refund from Blue Shield yet it wasn't thru regular means.  My bank reversed the charges as a courtesy as we've been with them since 2007, had always maintained a high balance until he died and now my son has his impressive inheritance deposited there in a blocked CD.  I placed it there as their rates were competitive and as a thank you for enduring a very ugly financial situation for over a year now.  I will inform you and post the final outcome of the closure of our Cov CA case once I'm aware.
I will also be happy to set up a separate section of comments for widows or widowers as the situation will be similar if the victim (and I do mean victim in this case) is younger than 50 and ineligible for typical benefits assumed for death as no one has a good solution for people under 50.  I also may speak to the surviving children's income.
I could also set up a section about Disability for those my age both thru the state a and federal system.  Much won't kick in until I'm older yet in my case the timing is perfect (unbelievably) as I lose my "Mother Benefits" when my son is 16 yet I also will turn 50 that year (six years from now).  I could easily receive more at that time.
I'm unhappily well versed on more than I care to be as without my literal weeks of education by sitting in the fire and without my brain we'd not be receiving what we deserve and we'd be living more uncomfortably unnecessarily as not one agency has told me what to do.  I didn't even know I'd receive anything nor for my son until a friend casually mentioned in passing that I should see Social Security about the death benefits of $225 let alone monthly payments.  I'd never heard of survivor benefits and had no idea what we'd do until it just came seemingly out of nowhere in a conversation at the SS office.
I learned every single piece of this puzzle and earned every dime we receive the hard way.  The same will be true when I reach 50 and use my husband's work credits for Federal Disability as I've not worked since 2002 and the work credits needed on my own merit aren't valid as I was able to quit working in 2002 after having been on Disability twice before then.  I made much more monthly then in Disability than I do now.  I'll hope for an easier transition with fore knowledge yet I don't trust anything until I see it.
I'd be happy to help you set up professional reference sites.  I'd planned to write a book anyway yet I will assist you first.  My father is sending me a laptop so it will be far easier as I've a typing speed of approx 140wpm and much experience in press releases and technical writing and editing.  I can't believe I'm still using this phone. My son also has a new desktop from his other grandparents I'm able to use during school hours or after he's gone to bed, etc.
As I stated above there are two conclusions I'm awaiting that will impact my comments as both the hearing and the refund process remain undone and that will spell out exactly what rules there are.   Blue Shield may fight for their money and I may have to go thru a regular process yet my bank is not going to just allow it without my consent.  I'm assuming they'll just accept payment as I authorized and not issue a refund.  I don't know yet.
My situation is not typical yet I'm learning about what is and what applies only to us whether I want to or not as its so tedious.  I also will be able to write about medical, vision and dental benefits as well as prescription drug approval and coverage it's all a great mystery I assure you.
I'm not sure what you might want me to post as of now (if anything?) but in the future I will use your site to publish comments.
I've been trying to learn how to live somewhat comfortably on about an eighth of the money I'm accustomed to having and tolerate my illness while raising my son.  It's been sheer horror and yet I rounded a corner over the weekend so I'll be optimistic and expect to go forward without incident.  The computer should be here any day or I'll hop on my son's as the mobile version of any site is rarely the same and in my programming experience much that isn't mobile is also incompatible with  an Apple device as opposed to a PC.  Different coding language altogether.
Enjoy your evening.
Regards,
Jennifer
Sat 9/19/2015 3:35 PM
Hello Mr. Shorr,
I wanted to tell you I've two modes of resolution now for the dilemma I'd been fighting w/BS thru Covered CA. First and this was my initial thought I should have just done on the outset was dispute the charge with my bank. They gave BS what they were owed and returned my overpayment to me immediately as I'd proof I no longer had need for their service and was being enrolled in Medi-cal. It took about ten minutes and I already have my money back.
After spending twenty days and three hours on the phone (mostly holding or educating inexperienced employees) the resolution Blue Shield sought was simply finalizing enrollment in Medi-cal. The Medi-cal Ombudsman had told me to bring my issue back to the county and ask for a hearing and all this run around and I threatened them with a lawsuit so they called me somewhat immediately at least ten times. I'd not answered any of the calls as the caller ID was blocked and so I'd not answered the phone. I couldn't figure out who'd be so rude to call and not leave a message so many times that I finally answered the call mostly as I wasn't on another call. Every other time they'd called I was already on with one agency or another getting nowhere. The unknown caller was the actual Ombudsman who said they couldn't help me and again said to file for a hearing at the county.   Then she'd noted I'd not enrolled in Medi-cal yet and I told her in response I'd had no time. She said well let me at least do that for you. I chose the same Medi-cal program as my son and immediately everything fell into place. A letter was issued to Blue Shield with correct ending and beginning dates (that would initiate a refund if appropriate) and I'd met the 20 Sept deadline so I wasn't just thrown into an unknown plan. All that was required to activate the refund. It's likely that tomorrow on the deadline it would have also been "magically" solved yet I likely would not have known why if the Ombudsman had not told me all that completing enrollment would entail and not realizing herself that she'd issued the statement to Blue Shield that they'd been awaiting and I'd asked for… It's almost too crazy to believe…
There are so many gaps in these systems and so many people who don't understand what they're supposed to do or what they are doing yet their actions often lead to success unknowingly and it must happen often enough that I'm rare if not the only one who had to suffer for weeks all because I'd not had time to phone and select a plan out of all the horrible plans they offered as I was trying to gain a refund first and the clock kept ticking. I don't really care what I choose as I'm going to keep paying to see my neurologist in cash and only want my medication to still be covered by ins as it's quite expensive.
I realize you don't wish to work in this area any longer yet it's possible you may encounter this in a transitional phase. Please note if any of your customers had other insurance they must complete signup in every way to close out the current coverage that then initiated a number of automatically generated forms and communications. The same is true for people on Medi-cal who seek different ins if they're able to afford it. Someone must finish the entire enrollment process completely or Medi-cal won't terminate itself even though a refund wouldn't be an issue in that case. I won't likely be needing nor receiving anything from Blue Shield as my bank paid for August and I'm enrolled retroactively so I owe them nothing for Sept. Amazing that no one knew this. Amazing that no one else asked me to complete enrollment given that the deadline is tomorrow. I was only made aware of it yesterday. Thought it might be of some value as this wasn't a minor undertaking.
Jennifer
Hello Mr Shore:
I'm forwarding some info about why I'm now eligible for Medical.  Also please note that I've spent innumerable hours and as of yesterday no one had even issued a problem ticket to solve this at Medi-cal from Covered California.  I don't expect or need you to do anything as I've forwarded my case to the Medical Ombudsman via email as I've held truly for hours on end and then have been dumped into voicemail that's already full.  This is a special form of torture. I'm also eligible for retroactive payments of all I've paid out to Blue Cross as I've been eligible due to these two specific codes the entire time.  I'm not requesting any info from you or action just telling you how amazingly screwed up it all is and why so that you might know for some future client.  Thank you.  All of this has made me incredibly And my stress level very high so my parents have been helping and looking up things for me to explain this so I'm able to tell them
What's going on as no one knows anything about these codes not at Medical or CC except for a few people I've spoken to and perhaps a few others who aren't involved.  I've never seen such a mess in my life.  In Closing every agency should have issued problem tickets as otherwise nothing will be escalated or solved and I do mean every agency.  It's terrible what they've put me
thru, what they don't know and what I'm having to learn just so I may receive a refund initially of just this Sept payment and now I know of all of it.  My son's income is excused outright in these cases.  If you've any questions or it's unclear and you care to know please let me know. Thank you.
Jennifer
Sent from my iPhone
Begin forwarded message:
Subject: 42 CFR 435.603 states the criteria for disregarding the income of "children.
https://www.statereforum.org/discussions/modified-adjusted-gross-income
"Age limit for children? 42 CFR 435.603 states the criteria for disregarding the income of "children." Is there an age limit for this disregard under filer rules? If so, does it follow the age criteria for being a "qualified child" or is it the same as a state's definition for children under non-filer rules or something else entirely? I have copied the CFR below. (2) Income of children and tax dependents. (i) The MAGI-based income of an individual who is included in the household of his or her natural, adopted or step parent and is not expected to be required to file a tax return under section 6012(a)(1) of the Code for the taxable year in which eligibility for Medicaid is being determined, is not included in household income whether or not the individual files a tax return.  reply useful?
Aug 6th, '14   Julie Swenson Arizona Re: Age limit for children? Since, under 603(f), children are included in a parent's household if claimed as a tax dependent, which is covered by (d)(2)(ii), or under the age specified in (f)(3)(iv). My interpretation is that the definition of child under the non-filer rules applies."
Fri 9/4/2015 2:31 PM
Thank you so much!  Sorry it was a bit abrupt of a request but the call
I'd held for over an hour was finally answered just as I finished my sentence so hit send.
I'd wanted to share with you too while on topic that my Social Security questions had been answered as follows about Disability, work credits and age and limitations it may prove helpful at some point for you or a customer.  I'm only eligible age 50 or after.
Once 50 and I'm no longer collecting Mothers Benefits "I've called twice to insure same answer.  (Ironically both happen on the same year as I'm 44 now).
I don't qualify for permanent disability now as I've no credit for it.  They won't even allow the verification process until again II'm
 I am then able to use my husband's work credits as it's been too long since I last worked to have my own credit for disability and one must have been married at least ten years to use spousal credits from a deceased spouse yet I will be eligible for disability status based on Paul's work history and earnings as soon as I hit one or both markers mentioned.  It's great for me having not worked since 2002. I could be deemed disabled in several years.
You may have shared some of this info with me too yet I have definite time frames for my situation now and didn't before.  Definitely something to know for the future – the time
line, ability to use spouse's work credits and inability to collect nor even be deemed disabled until it's "useable".
Difficult day many long unpleasant calls I hope some of this might be helpful in some way. Not quite myself lately too many games from public agencies who couldn't care less how awful my life is compared to what it had been and what I was raised and worked toward making it all the years preceding it.  Worn down purposefully almost is how
I'm starting to see almost all.   So many unhappy people want everyone to be as miserable as they are even if they don't truly understand what I've been thru and continue to survive.  They yanked all my public assistance (especially food stamps of about $400/mo without notice) and after asking me for hard to get docs that they'd assured me would at least temporarily extend them.   I'm filing an appeal yet it all takes time and so much of it I often wonder why I'm troubling myself other than I've nothing else.
Thanks again,
Jennifer
Hello Mr Shorr,
I became eligible for Medi-cal due to special circumstances. The termination date is being listed as 31 Aug 2015 although the finding was from 19 Aug 2015. Covered CA and Medical have an IT issue preventing them from sending the correct form to show this and so they're refusing to process my refund. The computer problem is not expected to be fixed anytime soon so I've no idea I'd ill ever receive a refund for Sept 2015 even though they've cut all other aid to me and I've no money and need that $308 I paid to feed my son.
Is there anyway you'd be able to give Blue Shield what's needed to begin my refund? The date it was run for Medical approval again was 19 August and my CalHEERS number is xxxx and SAWS Number xxxx. My social security number is xxxx.
Thank you,
Jennifer
Mon 7/20/2015 10:29 AM
Dear Mr Shorr,
I don't know why this occurs so often yet maybe it's a delay in my manner of paying and being posted as indeed I've paid this bill and have proof of said.  I've had four incidents of fraud so it seems to take longer for my transactions to post I can't think of why else this would be the case as it never happened before.   I'd forward evidence of it and will if you need it but as it happens often I'm not concerned.
I've left a message for H&HS about [my son's] status and a few other questions and I've not wanted to address it unnecessarily with you as as you've said it's out of your realm so far.  If it turns out he doesn't indeed qualify for Medical then I'll let you know.  My son wears glasses and is to have his second round of braces placed in about two months.  I've no issue covering what he might need in cash for medical and am able to make payments on his braces as unlike before we've no dental insurance (it covered 50% of an $8k
bill previously).  Additionally, my son inherited eyes from previous generations as neither his late father nor I wear corrective lenses.  His prescription continues to worsen and he'll need be seen in the next month as he's a top student and his only detractor is at times vision issues.
Please know I appreciate your inquiry with me and these are my present concerns.  I've looked at the documentation received and it's all contradicting info and so I'm going to tolerate the dog and pony show of a visit and wasted hours in a somewhat dangerous location.  They have made many mistakes over the last year and a half yet they have been fast in fixing them once they're aware.  Before I ask you about adding him to my policy I want to be sure of his status as he doesn't need the doctor often and emergency service isn't my preferred choice but it would suffice.
If you're aware of a dental program or vision program separate from all this state nonsense I'd be interested as it's not cheap and not covered under Medical and again I'm not certain he's even under them.
It's sadly disorganized and I'm truly amazed at how sick I've been of late in this odd weather.  I apologize for my late reply.  I've eeked out a few yoga practices yet I'm spending too much time sleeping and in bed these past weeks.  I assume it's related to MS.  Perhaps the weather.  I'll update you after my meeting with these people and in the meantime if you come across any vision or orthodontia benefits please let me know.
Kind regards,
Jennifer
See also her email on how much time she spent on the phone educating Covered CA and Medi Cal employees.
Please try to get back with me I need to get handled today
thanks
if not thank you for your time.
Stay safe Sir
Get FREE #Instant Individual & Family  California  Quotes - Including Tax Subsidy Calculation - Guaranteed Issue - No Pre-X Claus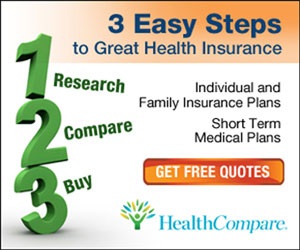 Full Instructions to use Individual Quote Engine
Takes all the complexity out of CFR §1.36B-3 *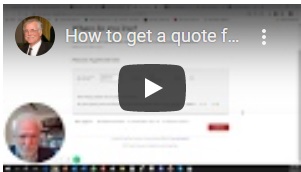 #My Medi-Cal
How to get the Health Care You Need
24 pages
Smart Phones - try turning sideways to view pdf better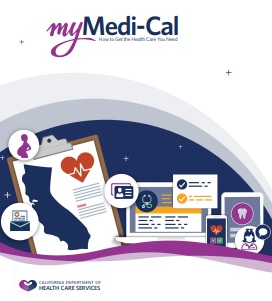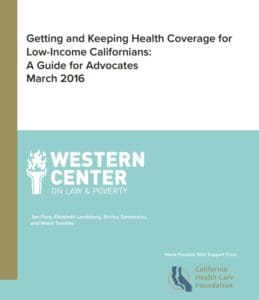 Nolo Social Security, Medicare, Medi Cal & Government Pensions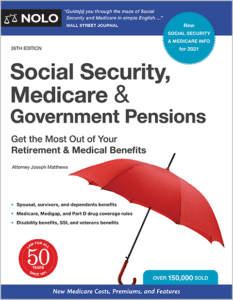 Who has authority to #sign an application for Insurance?
Can a Parent negotiate and purchase coverage for a competent adult child?
Parent
Age of Majority 18  The age when a child legally becomes an adult.   The age of eighteen in California becomes the age of individual freedom for the individual. You become a full-fledged citizen with the right to make your own choices – and, consequently, pay the consequences for your own mistakes.
Guardian
A legal guardian is a person who has the legal authority (and the corresponding duty) to care for the personal and property interests of another person, called a ward. Guardians are typically used in three situations: guardianship for an incapacitated senior (due to old age or infirmity), guardianship for a minor, and guardianship for developmentally disabled adults.
Most countries and states have laws that provide that the parents of a minor child are the legal guardians of that child, and that the parents can designate who shall become the child's legal guardian in the event of death, subject to the approval of the court. Some jurisdictions allow a parent of a child to exercise the authority of a legal guardian without a formal court appointment. In such circumstances the parent acting in that capacity is called the natural guardian of that parent's child. Wikipedia
A power of attorney (POA) or letter of attorney is a written authorization to represent or act on another's behalf in private affairs, business, or some other legal matter. The person authorizing the other to act is the principal, grantor, or donor (of the power). The one authorized to act is the agent[1] or, in some common law jurisdictions, the attorney-in-fact. Wikipedia
A health care agent is a person you choose in advance to make health care decisions for you in the event that you become unable to do so. A health care agent can help make medical decisions on your behalf at the end of life or any other time you are not able to communicate, such as if you are severely injured in an accident. A health care agent also may be called a health care proxy or surrogate or an attorney-in-fact.  Web MD  Agent of Health Care Fillable Form
#Delta Dental Direct

Be sure to put in our AGENT # 2094784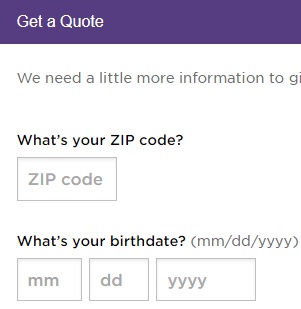 Delta Dental – Covered CA Plans 
California