Introduction to Tax Credits and Subsidies
which Help in paying your Health Insurance Premium
The American Rescue Plan Act  ARPA
2021 Federal Stimulus Package
March 2021
VIDEO Introduction to ARPA  by Steve 
The Coronavirus bill represents the biggest expansion of Federal Help – Subsidies, since ACA/Health Reform/Obamacare started in 2010!
Use our Quote Subsidy Calculator  Engine, to see how ARPA works for you.
As part of the new law, increased premium assistance is available through exchanges and removes the "cliff" that makes people ineligible for subsidies if their income exceeds 400% of the Federal Poverty Level (FPL) for 2021 and 2022. The American Rescue Plan Act includes:
Clients enrolled in Covered California health plans will not have to pay more than 8.5% of their household income for the second lowest cost silver plan – Get Quotes
Clients who are below 400% of the FPL can get additional government financial assistance to nearly 0% (the 8.5% cap still applies for household income)
Any person in 2021 who received unemployment insurance for one week or more, and their total income qualifies for coverage through Covered California, will receive federal premium tax credit available for 138% of FPL  Silver 94? for the duration of the Public Health Emergency in 2021.
 In California, individuals making between 138 percent and 150 percent of the federal poverty level — between $17,776 and $19,140 per year — will see their already-low premiums eliminated. San Diego Union *  Covered CA FAQ for Brokers *
100% federal premium subsidy for COBRA coverage Blue Shield *
Here's some sample scenarios from Modern Health Care
A hypothetical 45-year-old making $58,000 now gets no aid under the ACA. With the bill, they'd be entitled to a $1,250 tax credit, or 20% off their premiums, according to the Congressional Budget Office.
A 64-year-old making $19,300 already gets generous subsidies that reduce premiums to $800 a year. But with the bill, that person would pay no premiums for a standard plan.
The bill spends $34 Billion for only two years and would change the formulas for health insurance tax credits to make them more generous for most people, and also allow a wider number of individuals to qualify. That makes coverage more attractive for people who are considering whether to buy and more affordable for those who already have it, mainly low-to-moderate income working people.  See the button below to get a quote.
This bill follows President Biden's strategy of getting all Americans covered.  Modern Health Care 3.8.2021 * NPR *
Covered CA will automatically check if clients get more subsidies.  BUT! your consent to allow Covered CA to check your finances in the Federal Hub, etc.  must be up to date.  Here's their quick guide on how to do that.
The bill is comprehensive and there are several provisions that we are watching closely that would affect how people pay for their health insurance coverage:
Removing the cap on subsidies for people earning more than 400% of the Federal Poverty Level (FPL) –Currently those with a Modified Adjusted Gross Income (MAGI) of more than 400% of the FPL are not generally eligible for Advance Premium Tax Credits (APTC). The bill, if passed, would temporarily remove that 400% cap.¹ Additionally, there is legislation that would make the removal of the 400% cap permanent.²
Lower the maximum a person has to pay for the Benchmark Plan from 9.83% of MAGI to 8.5% of MAGI – This provision would drop the amount the insured person has to pay for insurance from 9.83% of his MAGI to 8.5%. Currently, a 63-year-old person with a MAGI of $65,000 in Indianapolis (zip code 46220) would pay $830.37 for the least expensive Bronze plan. Under the new plan, she would receive a subsidy of almost $590, dropping her portion of the premium to $240 per month.* ³
Provide no-cost Silver Plans for people receiving unemployment insurance – Americans on unemployment insurance during 2021 would receive the Benchmark Silver Plan in their market for a $0 premium contribution while they are receiving unemployment insurance.⁴
Other notable legislation is the Medicare for All Bill that is pending a Committee hearing in the Senate. This bill closely aligns with President Biden's Health Care Plan. If passed, it will create a public option on the individual exchange for areas that face a shortage of insurers.⁵
All ages will be affected, but this bill will have the greatest impact on near-seniors, or those aged 55-64 because of the cost of their ACA coverage. Stephens Mathews Email 3.11.2021 *
Resources & Links
IMHO the fastest and easiest way to figure out the tax credits, subsides, APTC Advance Premium Tax Credit, premiums and coverage would be to use our complementary
which we believe are easier to use, save your results and better than Covered CA's for your subsidy and tax calculations to help pay your premiums.
Please do these calculations FIRST, before emailing us [email protected] or using our scheduler to set a meeting for your FREE initial consultation or ongoing service.  If you are already with Covered CA, we need you to appoint us as your agent (instructions) so that  Covered CA will pay us to help you.     When you have the calculation and coverage summaries in front of you, it's so much easier to understand and for us to explain how the  Affordable Care Act can help you and your family.
Please note that the Advance Premium  Tax Credits (APTC) will all come out in the wash, when you file your taxes on form #8962 which attaches to  #1040.   That's when you actually file what you earned during the taxable year, not an estimate.
Check out the new IRS  Publication # 5187  with  simpler  explanations or #974 with full details!  See the menu above for more information and FAQ's.
irs.gov/the-premium-tax-credit-the-basics  
Do you think this process is complicated?  See what my CPA thinks.
For more information on the credit, see our premium tax credit page and our questions and answers.  IRS
The quote engine shows you TONS of plans and variations.  To narrow it down, click on the features and companies you are most interested in.  If you qualify for Enhanced Silver, we urge you to take it.  A 94% Silver is better than 90% Platinum!
FAQ's are on virtually every page of our website.  That would be the best place to ask or view other website visitors questions.  Here's some general introductory FAQ's.
​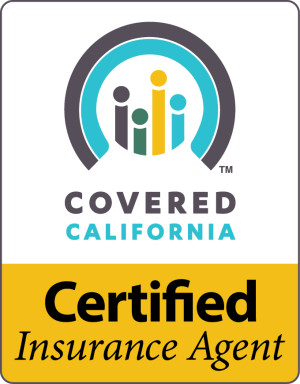 Covered CA Certified Agent  
No extra charge for complementary assistance 
Videos on how great agents are
Enrolling in health plans has helped people focus on their families and careers, and feel protected against unexpected medical issues.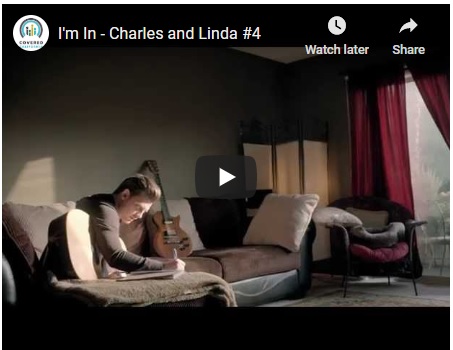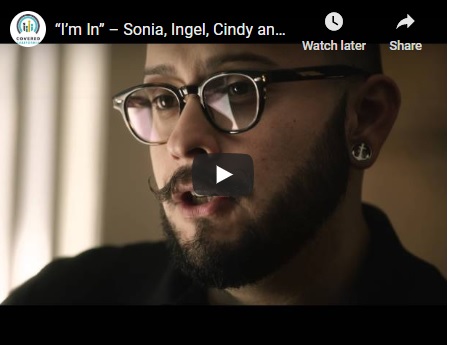 Our webpages on our qualifications, reviews, testimonials, etc.
Our Webpage on Insurance Coverage for
VIDEO What is APTC Advance Premium Tax Credit
Interactive Tax Assistant (ITA)
Am I eligible to claim the Premium Tax Credit? 
Learn More About Your Health Insurance Tax Documents | Covered California VIDEO   
Tax #Estimators
ACA What You Need To Know  #5187 
Kaiser Foundation reports that 27% of uninsured individuals are eligible to purchase a bronze plan with $0 premiums after subsidies in 2019.  Silver plans with cost-sharing reductions (CSR) for single individuals with incomes below 200% of the poverty level 
can be purchased
 for roughly $20 to $130 per month after subsidies, depending on an enrollees' income.
KFF
 *
#Form8962 Premium Tax Credit
Reconciliation Form attaches to 1040
Subsidy is IMHO hocus pocus - smoke & mirrors
it all comes out when you file taxes!