Here's the Federal HIPAA Privacy Rules
and we believe we are in compliance
Cyber Security 
What does the HIPAA Privacy Rule do? 
The HIPAA Privacy Rule for the first time creates national standards to protect individuals' medical records and other personal health information. –
It gives patients more control over their health information.
It sets boundaries on the use and release of health records.
It establishes appropriate safeguards that health care providers and others must achieve to protect the privacy of health information.
It holds violators accountable, with civil and criminal penalties that can be imposed if they violate patients' privacy rights. – And it strikes a balance when public responsibility supports disclosure of some forms of data – for example, to protect public health.
For patients – it means being able to make informed choices when seeking care and reimbursement for care based on how personal health information may be used.
It enables patients to find out how their information may be used, and about certain disclosures of their information that have been made.
It generally limits release of information to the minimum reasonably needed for the purpose of the disclosure.
It generally gives patients the right to examine and obtain a copy of their own health records and request corrections.
It empowers individuals to control certain uses and disclosures of their health information.
Steve's personal thoughts
I think if people just followed the 10 Commandments, the 7 Noahide Laws, and the Golden Rule, and be careful about Gossip,  we wouldn't have to have ALL these pages and tons of paperwork.
What is #PHI?
PHI is any health information that can be tied to an individual, which under HIPAA means protected health information includes one or more of the following 18 identifiers. If these identifiers are removed the information is considered de-identified protected health information, which is not subject to the restrictions of the HIPAA Privacy Rule.
So, we don't share this with ANYONE, unless we need to, to get you the Insurance Coverage you requested!
Names (Full or last name and initial)
All geographical identifiers smaller than a state, except for the initial three digits of a zip code if, according to the current publicly available data from the U.S. Bureau of the Census: the geographic unit formed by combining all zip codes with the same three initial digits contains more than 20,000 people; and the initial three digits of a zip code for all such geographic units containing 20,000 or fewer people is changed to 000
Dates (other than year) directly related to an individual
Phone Numbers
Fax numbers
Email addresses
Social Security numbers
Medical record numbers
Health insurance beneficiary numbers
Account numbers
Certificate/license numbers
Vehicle identifiers (including serial numbers and license plate numbers)
Device identifiers and serial numbers;
Web Uniform Resource Locators (URLs)
Internet Protocol (IP) address numbers
Biometric identifiers, including finger, retinal and voice prints
Full face photographic images and any comparable images
Any other unique identifying number, characteristic, or code except the unique code assigned by the investigator to code the data HipaaJournal.com *
Sec. 160.103 Individually identifiable health information  PHI)  is information that is a subset of health information, including demographic information collected from an individual, and:
(1) Is created or received by a health care provider, health plan, employer, or health care clearinghouse; and
(2) Relates to the past, present, or future physical or mental health or condition of an individual; the provision of health care to an individual; or the past, present, or future payment for the provision of health care to an individual; and
(i) That identifies the individual; or
(ii) With respect to which there is a reasonable basis to believe the information can be used to identify the individual.
hhs.gov/hipaa/for-professionals
Key Resources for Agent and Broker FFM Requirements and
Regulations
• Overview of FFM Standards of Conduct for Agents and Brokers
• Providing Accurate Information to the Marketplaces and Consumers
• Best Practices for Interacting with Consumers
• Requirements for Naming Your Business or Website
• Privacy Notice Statements
• Consumer Consent Record
• Authorized Functions of PII and Reporting PII Breaches
• Monitoring and Oversight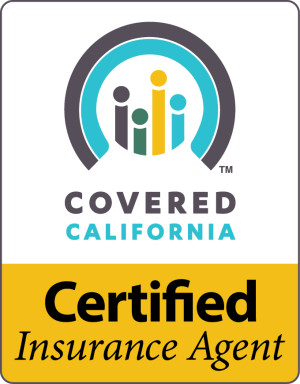 #Covered CA Certified Agent  
No extra charge for complementary assistance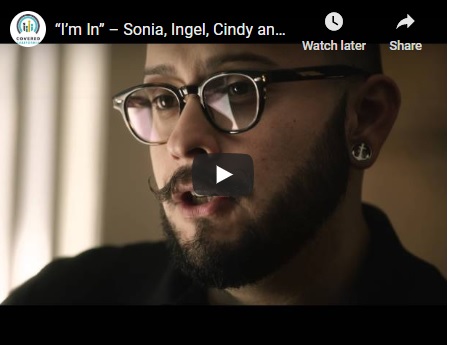 Covered CA
How to use your plan