Section §125 (Mini Cafeteria) Premium Only Plan (POP)
Employee Contribution – Non Taxable!
POP Premium Only Cafeteria Plan  – Introduction

If your employee's (and dependent's) are contributing to your group health plan, their contribution-deduction from their paycheck, for your companies group medical premiums can be  tax deductible with a Premium Only Plan – (POP 125) Mini Cafeteria Plan.  Internal Revenue Code  (IRC) §125 * html .
Lower taxable AGI – Adjusted Gross Income on the employee's  1040
PLUS, the POP will  lower  the employER's  payroll taxes such as FICA * FUTA, * Medicare Tax, * Income Tax Withholding US Code 26 C 21, Publication 535Publication 15-A * 26 U.S. Code § 125 – Cafeteria plans *  State Disability Insurance (SDI) and possibly Worker's Comp. About.com
The way it works, is that your company signs up for a POP plan, with an authorized administrator – vendor, see the links below and on the sides, it's often the same Insurance Company that your medical coverage is through, but it doesn't have to be.  The cost of the 125 plan is in the neighborhood of $135/year.  The administrator-vendor  sends you a kit and you distribute the forms and have each employee enroll.  The forms do not have to be filed with the government or even the administrator.  You just keep them on file in your company records.
The premiums you as the employer is paying  for Medical Coverage are already tax deductible for your company is not reportable as income to the employees under  Internal Revenue Code §106.   The POP plan, allows the portion of the premium that the employee is paying to also be tax deductible, above the line as it lowers Adjusted Gross Income.
See below and the brochures in the margins for more information.  Email us for any questions.  Send us or enter your census for Group Health Insurance Quotes
To start your companies POP Plan,
Just review the brochures, complete the application and return to us.  The administrative process and fees (around $150/year) are  nominal.  It's a WIN/WIN for both employER, employee and the  dependents.
ACA/Obamacare HCR (Health Care Reform) IRC §125 (f) (3) narrows the definition of qualified benefit to exclude Individual Coverage offered through – Covered CA.  Notice 2013-54 cuts off employer reimbursement outside of exchange too.
Brochures
Health Net
Links & Reference Material
ACA Requirement to report value of Health Coverage on W 2
EDD Taxability of Employee Benefits DE 231 EB
Broker ONLY
Testimonials
Mr. Shorr,
I'm doing research on using 125 plans for employees who purchase  individual insurance, and found your website very helpful, so I thought I would share the following legal analysis of mine, which  might be helpful to others: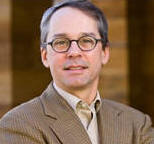 Mark A. Hall, J.D.
Professor of Law and Public Health
Wake Forest University  faculty/profile
Child Pages
[child-pages]