Long Term Care for Employer Groups
Long Term Care for Employer Groups is a business expense deduction and the benefits are received tax free. bjfim.bordenhamman.com ♦ §7702 B  ♦ §104   
Click here to view our MAIN page on Long Term Care for details on how the coverage will benefit you and your employees.
  Email us [email protected]  for complementary quotes & information.
C-Corps can benefit from complete (100%) deductibility of the tax-qualified long term care insurance premiums as a business expense. Long Term Care Insurance (LTCi) can be purchased for employees and owners.
• Premiums are not included as part of the employees gross income
• Coverage can be offered to spouses/domestic partners and retirees
• Payroll taxes are not required for premiums paid
• Executive carve-outs may be established to pay all or a portion of the premium for key employees
S-Corps Partners or More Than 2% Shareholders
• Premiums paid for an owner are included in individual gross income.
• A self-employed health insurance deduction can be taken for tax-qualified LTCi premiums paid. LTCi premiums are considered a medical expense and are subject to the IRS age-based limits found in the first chart on the previous page.
Self employed individuals can deduct tax-qualified LTCi premiums as a trade or business expense similar to traditional health and accident insurance premiums. A tax deduction is allowed for the self employed individual, for his or her spouse and other tax dependents. The annual deductible maximum for each covered individual is subject to the IRS age – based limits found in this chart.   (Agent Manual)
Technical Links & Resources
26 U.S. Code § 7702 B – Treatment of qualified long-term care insurance
(a) (3) any plan of an employer providing coverage under a qualified long-term care insurance contract shall be treated as an accident and health plan with respect to such coverage [Section 106 tax deductibility of Medical Insurance Premiums]
b (1) The term "qualified long-term care insurance contract" means – click on link above to view full code & definition.
Revenue Procedure 2013 – 35  Maximum Contribution
IRS Publication 502 Medical & Dental Expenses
Bulletin 97-31 Guidance
Tax Facts   requires subscription
Employers Guide to Fringe Benefits # 15 B  
Fringe Benefit Overview
Fringe Benefit Exclusion Rules
Accident and Health Benefits 
Achievement Awards
Adoption Assistance
Athletic Facilities
De Minimis (Minimal) Benefits 
Dependent Care Assistance
Educational Assistance
Employee Discounts 
Employee Stock Options
Employer-Provided Cell Phones 
Group-Term Life Insurance Coverage
Health Savings Accounts
Lodging on Your Business Premises
Meals
No-Additional-Cost Services 
Retirement Planning Services
Transportation (Commuting) Benefits 
Tuition Reduction 
Working Condition Benefits
Fringe Benefit Valuation Rules
General Valuation Rule
Cents-Per-Mile Rule
Commuting Rule
Lease Value Rule
Get Instant Term Life Quote
Set up a phone, skype or face to face consultation 
Tools to help you figure out how much you should get
Life Insurance Buyers Guide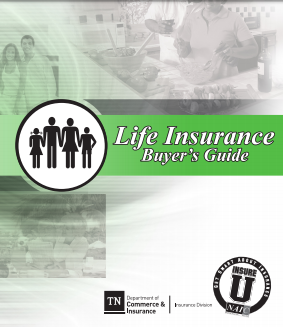 How much  life insurance you really need?