What's this about California increasing the MAGI income  FPL limit so that you can get subsidies from 400 to 600%?
What's this about having the Mandate Penalty back?
Average Subsidy Increase
The average household tax credit in this category would be $144 per month, according to Covered California.  For example, a couple, both 62, living in the San Francisco Bay Area making $72,000 a year doesn't qualify for federal tax credits. They now pay a $2,414 monthly premium — or about 40% of their income.  That couple could qualify for a $1,613 state tax credit under Newsom's proposal, lowering the cost of health insurance to about 13% of their income, according to a Covered California analysis.
The budget agreement includes an additional $450 million over three years to fund insurance subsidies after some lawmakers argued mandate revenue alone wouldn't make health insurance affordable.  Sacramento Bee 6.13.2019  *
Would Administer State Mandate.
The administration has indicated that FTB, which administers the state's personal income tax, would implement the proposed state individual mandate penalty. This would be similar to the federal individual mandate penalty that is administered by the federal Internal Revenue Service (IRS).
Covered California Would Administer State Subsidies.
The Governor's proposal assumes that Covered California would administer the proposed subsidies. Details on implementation are yet to be determined.  Legislative Analysis Office *   Click here to get quotes and FPL analysis.
​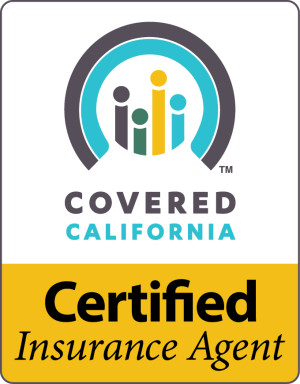 Covered CA Certified Agent  
No extra charge for complementary assistance 
Appoint us as your broker  
Set Consultation Meeting via Phone, Skype or Face to Face
Instant Health Quotes & Enroll
including subsidy calculation
Videos on how great agents are
Enrolling in health plans has helped people focus on their families and careers, and feel protected against unexpected medical issues.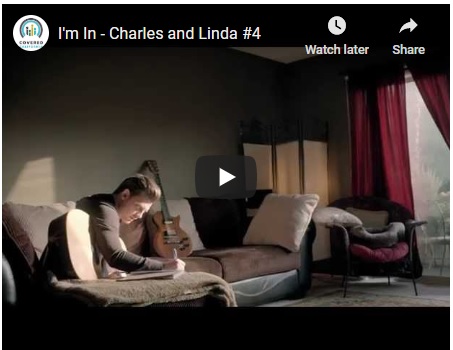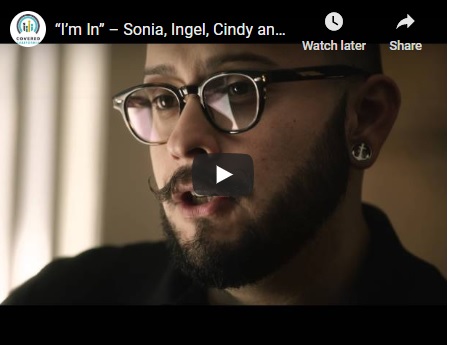 Guaranteed Issue - No Pre X Clause
Quote & Subsidy Calculation
Find out your premium with Covered CA
or Direct without Subsidies

No charge for our complementary services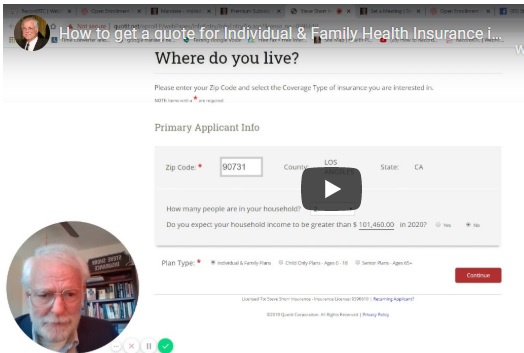 How to use our FREE Quote Engine, Subsidy Calculator  and get the MOST from the experience.
When you get a FREE quote, you can also see the benefits, view actual brochures, MD and Hospital Lists all ONE easy process with no obligation & it can be anonymous.   Enter your zip code, date of birth, family - household taxation relationships (MAGI - Definition),    Estimated MAGI - Modified Adjusted Gross Income for the upcoming - current year.  Last years tax return only gives an idea so that Covered CA can approve your advance tax credit to help pay premiums.
If you qualify for tax credits - subsidies and want them in advance (Pros-Cons) of filing your taxes click on "Health On Exchange" - Covered CA, illustrated below.
This website and are individual consultation are provided to you FREE of Charge!  We are paid by Covered CA and/or the Insurance Companies to help you.  When you fill out the Covered CA ONLINE Application, just appoint us as your agent under Find Help in the Upper Right Hand Corner so that we get paid for helping you.  Click here for screen shots for more detail of how to do it.  If you prefer, you can pay us a consultation fee in lieu of appointing us as your agent, for educational services only.
You can then see all the quotes on the exchange, showing the Cost Share Reduction - Enhanced Silver  if available, subsidy - tax credit amount and your net premium.    If you click "Off Exchange" you will see more plans and companies which  may have larger provider lists.   Scroll down for more screen shots.
Then click on "View Plan Details" - "View Doctor's & Providers" - to compare and get more information.  Please note that the quote engine does not show enhanced silver, but shows silver at 70%.  Check our chart for the better silver coverage.
Learn more about the right to change plans when Silver Level Enhanced Changes
To apply, click on apply now or use the links in the right hand column, ON THIS PAGE, but it will have you redo the quote for that specific company.   The price is the SAME, no matter if you use us, go direct to Covered CA or the Insurance Company, as mandated by law!  If applying through Covered CA, be sure to sign the form to appoint us as your agent.  It's not all the easy to figure out how to do it on their website.
If you have any questions email [email protected] or call us 310.519.1335