Medicare – Healthcare Fraud 
Health Care Fraud is 
 "knowingly and willfully executing, or attempting to execute, a scheme or artifice
to defraud any health care benefit program; or

to obtain, by means of false or fraudulent pretenses, representations, or promises, any of the money or property owned by, or under the custody or control of, any health benefit program." 
Healthcare fraud can result in civil and criminal penalties that include fines, monetary damages, and even imprisonment.  Additionally, there is a penalty of up to 20 years in prison or life in prison if the violation resulted in a person's death. 18 U.S.C. §1347
Waste
includes overusing services, or other practices that, directly or indirectly, result in unnecessary costs to the Medicare Program. Waste is generally not considered to be caused by criminally negligent actions but rather by the misuse of resources.
Abuse
includes actions that may, directly or indirectly, result in unnecessary costs to the Medicare Program. Abuse involves payment for items or services when there is not legal entitlement to that payment and the provider has not knowingly and/or intentionally misrepresented facts to obtain payment.  The Medicare Learning Network®
Protect yourself from Medicare Fraud # 10111
Fraud Video -
Note this was done in 2015 and some rules have changed.
YouTube VIDEO's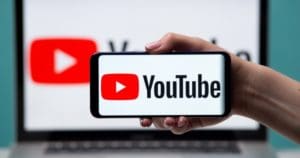 Here's where to
Report Social Security Fraud, Scams, Waste & Abuse
Office of the Inspector General
IRS Urges Public to Stay Alert for Scam Phone Calls
The IRS continues to warn consumers to guard against scam phone calls from thieves intent on stealing their money or their identity. Criminals pose as the IRS to trick victims out of their money or personal information. Here are several tips to help you avoid being a victim of these scams:
Scammers make unsolicited calls.  Thieves call taxpayers claiming to be IRS officials. They demand that the victim pay a bogus tax bill. They con the victim into sending cash, usually through a prepaid debit card or wire transfer. They may also leave "urgent" callback requests through phone "robo-calls," or via phishing email.
Callers try to scare their victims.  Many phone scams use threats to intimidate and bully a victim into paying. They may even threaten to arrest, deport or revoke the license of their victim if they don't get the money.
Scams use caller ID spoofing.  Scammers often alter caller ID to make it look like the IRS or another agency is calling. The callers use IRS titles and fake badge numbers to appear legitimate. They may use the victim's name, address and other personal information to make the call sound official.
Cons try new tricks all the time.  Some schemes provide an actual IRS address where they tell the victim to mail a receipt for the payment they make. Others use emails that contain a fake IRS document with a phone number or an email address for a reply. These scams often use official IRS letterhead in emails or regular mail that they send to their victims. They try these ploys to make the ruse look official.
Scams cost victims over $23 million.  The Treasury Inspector General for Tax Administration, or TIGTA, has received reports of about 736,000 scam contacts since October 2013. Nearly 4,550 victims have collectively paid over $23 million as a result of the scam.
The IRS will not:
Call you to demand immediate payment. The IRS will not call you if you owe taxes without first sending you a bill in the mail.
Demand that you pay taxes and not allow you to question or appeal the amount you owe.
Require that you pay your taxes a certain way. For instance, require that you pay with a prepaid debit card.
Ask for your credit or debit card numbers over the phone.
Threaten to bring in police or other agencies to arrest you for not paying.
If you don't owe taxes, or have no reason to think that you do:
Do not give out any information. Hang up immediately.
Contact TIGTA to report the call. Use their "IRS Impersonation Scam Reporting" web page. You can also call 800-366-4484.
Report it to the Federal Trade Commission. Use the "FTC Complaint Assistant" on FTC.gov. Please add "IRS Telephone Scam" in the notes.
If you know you owe, or think you may owe tax:
Call the IRS at 800-829-1040. IRS workers can help you.
Phone scams first tried to sting older people, new immigrants to the U.S. and those who speak English as a second language. Now the crooks try to swindle just about anyone. And they've ripped-off people in every state in the nation.
Stay alert to scams that use the IRS as a lure. Tax scams can happen any time of year, not just at tax time. For more, visit "Tax Scams and Consumer Alerts" on IRS.gov.
Each and every taxpayer has a set of fundamental rights they should be aware of when dealing with the IRS. These are your Taxpayer Bill of Rights. Explore your rights and our obligations to protect them on IRS.gov.
Scammers also know that whenever there's a change or even discussion about possible changes in government programs or policy, the time is ripe to capitalize on consumers' uncertainty by trying to get them to reveal personal information.
Government agencies already have your personal information on file. Unless you initiate contact, you will never be asked to provide or verify that data.
Don't be fooled if your Caller ID screen indicates that a call is from an agency you recognize. Scammers have technology that lets them display any number or organization name on your screen.
Government agencies do not send unsolicited emails. Official correspondence is typically delivered by U.S. mail. If you get such a letter, you can authenticate it by looking up the agency's phone number yourself in a directory and calling the agency.
Don't expect government employees to make unannounced door-to-door visits about new or revised programs. You'll typically receive advance notification of any official knock on your door, and your personal information will already be known to legitimate federal employees.
http://www.aarp.org/money/scams-fraud/info-07-2012/affordable-care-act-scam.html
Links & Resources
Medicare & You – Publication #10050 – See Fraud Section
Help Prevent Fraud # 11491  double check your claims
Publication #10111 – Protecting Yourself and Medicare from Fraud
Fraud, Waste & Abuse Compliance Training CA Health Advocates.org:
42 Code of Federal Regulations (CFR) Section 422.503(b)(4)(vi)(C);
•42 CFR Section 423.504(b)(4)(vi)(C);
•CMS-4159-F, Medicare Program Contract Year 2015 Policy and Technical Changes in the Medicare Advantage and the Medicare Prescription Drug Benefit Programs; and
•Section 50.3.2 of the Compliance Program Guidelines (Chapter 9 of the "Medicare Prescription Drug Benefit Manual" and Chapter 21 of the "Medicare Managed Care Manual").
Serving as the umbrella for a variety of CMS education and communication activities, the MLN offers:
1.MLN Educational Products, including MLN Matters® Articles;
2.MLN Connects® National Provider Calls;
3.MLN Connects® Provider Association Partnerships;
4.MLN Connects® Provider eNews; and
5.Provider electronic mailing lists.
Fraud Statutes
Civil False Claims Act
Health Care Fraud Statute
 Criminal Fraud
•Anti-Kickback Statute;
•Stark Statute (Physician Self-Referral Law);
•Exclusion; and
•Health Insurance Portability and Accountability Act (HIPAA).