Court Rules Wrap Plans are Legal!
A lawsuit against Anthem was filed some years back, for its restrictions on wrapping an HRA and/or MERP alongside any of its products.
June appeal hearing last Thursday, July 2nd, and it was once again in favor of BEN-E-LECT on all three counts.
The restriction on wrapping put many employers in a position to spend more on the cost of their group health plan, rather than elect the plan that would be have been the best fit, both financially and for benefits.  Additionally, it placed licensed brokers who marketed HRA and MERP plans in a position of not following the insurance code which clearly states that they carried an obligation to present, or make available every plan in the marketplace.
This case has now set a precedent for all small group carriers going forward, and ensures that small employers will have cost saving options through the HRA and MERP plan structure.
Though BEN-E-LECT no longer exists as a TPA, most of the staff of E.D.I.S. came from BEN-E-LECT and we are proud of the work that has gone into this case. Since the carrier restrictions began, going back to the early 2000's, we always maintained that the restrictions were not legal and many argued that point.  This shows us that we were on the right side of the argument from the beginning and that is nice to know.
https://cases.justia.com/california/court-of-appeal/2020-a152080.pdf?ts=1593732669
E.D.I.S.  www.employerdriven.com
Ben-E-Lect Self Funded Plans
Employers have been faced with the dilemma of double-digit rate increases on health plans. Until now, the  choices have been limited to:
Reducing your benefits so the premium reduces

Passing the extra cost to employees in the form of their payroll deductions

Eliminate the health plan completely
Well, none of these choices are acceptable…
So, take on the risk and responsibility of providing your Health Insurance benefits in a new way, which helps control cost but maintains great benefits.
Send your census  or enter online and loss history.
We will then get you a High Deductible Health Plan (HDHP) from an insurance carrier, with the benefits you want, so the plan works for you.
Call us at 310.519.1335 or email

[email protected]

for more information.
Ben-e-lect has been helping employers and employees get the most from their premium dollar since 1996.
Employment, Labor and Benefits Attorney Mintz Levine – on Low Cost MEC – Minimum Essential and MVP Minimum Value Plans
If you are a current client with another agent, please complete and return this Broker of Record letter,  call him or Customer Service @ (888) 886-7973
What is BEN-E-LECT —  brochure
Consumer Links
HSA's – Health Savings Accounts
Wikipedia.org on Self Funding
Section 125  EmployEE's portion of premium becomes tax deductible
Primier on low cost group plans
Wrap Plans – Legal – DOI
Blog Insure Me Kevin.com
California Department of Insurance mandates that all Insurance Companies must allow "Wraps," unless they file actuarial proof otherwise. (12/15/2010 Notice)
Minimum Essential Coverage (MEC) – §5000 A  (f)  our website
The American Worker.com  – offers MEC plans
Child & Related Pages
Section 105 Medical Expense Reimbursement
Authorized Broker – No Extra Charge for our service and consultation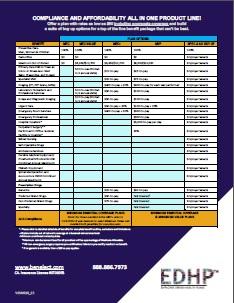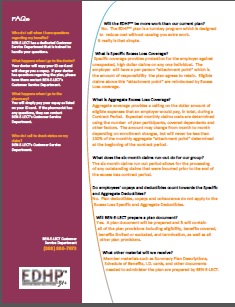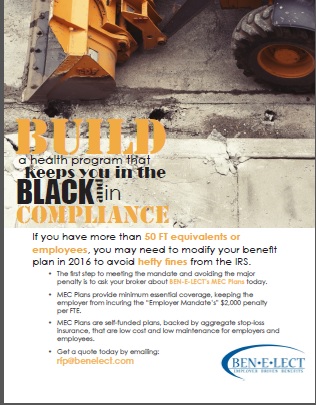 Accolades, Reviews, Testimonials
Our Webpage on Insurance Coverage for