HR – Human Resources
PEO Professional Employer Organizations
Payroll Services
HR Wow is like having an HR professional on call 24 hours a day
HRWow gives you everything you need to make HR Administration easier and lets you:
Create custom HR forms and manuals – instantly

Download and customize hundreds of templates to create the HR forms and documents you need  from employee handbooks to job descriptions to procedure manuals and more  all custom tailored to your business and available any time you need them.
Get HR questions answered by HR professionals

What's the standard for jury duty pay? Can employees purchase vacation days through payroll deduction? HR Wow lets you get quick answers to any HR question, by calling or emailing on-call HR professionals. You'll get answers you can start using right away.
Discover great health tools for you and your staff

You and your employees can use online health decision tools like a Provider Search powered by WebMD that will help locate the best doctors and a Hospital Comparison Tool that compares hospital performance and quality.
Create your own life event and new hire worksheets

HR Wow lets you create your own rate sheets for dependent add-ons and new hires – so you can evaluate costs right away.
HR Support Center
We offer you 24-hour access to this online HR Support Center — absolutely FREE! You have access to vital State and Federal employment laws and a database of over 2500+ questions and answers to common human resource issues. You can even download and customize Employee Handbooks, forms and job descriptions.
The HR Support Center offers you:
Access to a document library with copies of Employee Handbooks, Company Policies, Job Descriptions, and HR Forms.
The latest employment laws as well as details about laws that have been updated.
Summaries of both State and Federal laws that affect employers.
A database of questions and answers on subjects ranging from benefits and compensation, to labor relations and recruitment.
Articles written by HR Professionals that will provide you with tips, information and best practices to help you better manage your business and employees.
A glossary of commonly used HR terms and definitions.
A compilation of tools and information specific to Leave of Absence, Hiring, Performance Management, and Termination.
Great pricing on HR posters, books, and training videos.
A subscription to the monthly e-newsletter, HR Advisor, that is designed to keep you aware of the most current HR best practices and legal changes.
Unlimited HR consultation and document customization with HR On-Demand, FREE to our valued clients.
(HR WOW flyer)
Agency WOW
Agency Management System

As your insurance expert, we look for ways to make it easy for you to focus on your core business and work less on administrative tasks. We're very excited to provide all our clients with access to HRWow a $1,000 value – yours FREE!
Once you've signed on, you'll have FREE access to all the great features of HRWow like:
Summaries of State and Federal laws that affect employees

Alerts on new laws that impact businesses

A 3-Minute HR Audit that identifies areas of strength and items of concern

HR Tip of the Month

Q&A Spotlight and much more
Consumer Links
Sample employee handbook
choice builder.com/ assist hr.com
ease central.com
Resources & Links
Wiki Pedia on PEO – Professional Employer Organization   HR  Outsourcing  vs ASO?
Alpha Staff.com – Provides services with your current broker and won't try to eliminate him.
Warner Pacific HR 360 (Broker ONLY?)
SHRM – Society for Human Resource Management
Employer's Legal Handbook – Nolo
Broker ONLY
Harry Glazer  619.455.1347  [email protected]
Skip to 6:05 minutes to view HR Support
Hospital Comparison Tool – 4:50
Art Gallagher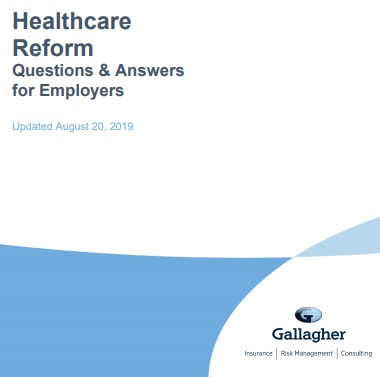 Compliance #Assistance Guide from DOL.Gov Health Benefits under Federal Law