Can, should, how and why to put bank accounts into a living trust?

Can a sole proprietorship that has a business bank account @ Wells Fargo do this?
Question
We have a client who has a business account (dba; motel) and has a formal trust account; however, she wants the business account be included as part of the trust account. Is there such a thing? Thanks
Reply 
What do you mean by a "formal trust?" Also, is the individual doing business under a fictitious name or is it a third party (i.e. an actual, separate legal entity such as an LLC or Corporation)?
Assuming you are referring to a basic living revocable trust created by your customer then:
1. A sole proprietorship bank account can go into the trust since the sole proprietorship account is nothing other than an individual account for a business purpose. You should have a separate account for the sole proprietorship account from the basic living trust account since the former will not be subject to any rules/regulations that pertain to consumers.
2. Corporation, LLC and partnership accounts do NOT go into the trust. The shares of stock, membership interest or partnership interest owned by the individual goes into the trust – not the property (including bank accounts) owned by the corporation, LLC or partnership. Nothing is changed on these accounts.
3. Going back to the sole proprietorship account, the trust will have to file a fictitious business name statement since it is now operating the business and not the individual. The title on the account will have to change to: Name of Trust dba Name of Business.  Bankers Online.com
**********
Sole proprietorship.
If you (or you and your spouse) operate your business as a sole proprietorship, with all business assets held in your own name, you can simply transfer your business property to your living trust as you would any other property. You should also transfer the business's name itself: that transfers the customer goodwill associated with it.
It's not difficult to hold bank accounts in your living trust. You just need to change the paperwork held by the bank, savings and loan, or credit union. Consider, however, adding a payable-on-death beneficiary to your account instead of using a living trust. At your death, what's left in those accounts will go directly to the beneficiary, without probate.  Legalees.com   *    Nolo.com *  The Nest.com
Banks, along with credit unions and savings and loan associations, offer several types of accounts. You might have a checking account, savings account and a certificate of deposit. You can put any or all of these into a living trust. However, this isn't necessary to avoid probate. Instead, you can name a payable-on-death beneficiary for bank accounts. Ownership then changes automatically when you pass away. You can name the living trust as the beneficiary if you wish        legalzoom.com/living-trust-problems
If you operate a sole proprietorship or own a partnership share, transferring the interest to the trust should be straightforward. However, corporate bylaws or partnership agreements may restrict your right to change title on your shares. The trust should have very specific language on how the business will be transferred to the beneficiaries. In addition, if you've named someone else as a trustee, you must carefully consider the trustee's authority as far as the business is concerned.       legalzoom.com/can-place-sole-proprietorship-revocable-living-trust
The primary purpose of a revocable living trust is to pass property to heirs without a probate proceeding. A sole proprietorship is an unincorporated business owned by a single person and, as with most other assets, a sole proprietorship can be transferred to a revocable living trust. Transferring a sole proprietorship to a revocable living trust ensures that the beneficiaries of the trust receive the business after the death of the trust creator.
Unlike corporations or limited liability companies, a sole proprietorship is not a business entity that exists independently of its owner. Even so, the assets of a sole proprietorship can be transferred to a revocable living trust. For example, the business may have tangible assets such as real property, inventory, furniture, appliances, machinery and other equipment. Intangible, but valuable assets, may include a good reputation, a recognizable business name and accounts receivable, money owed to the business. All of these assets, both tangible and intangible, can be transferred to a revocable living trust.   nolo.com/what-happens-bank-accounts-your-death
If you own an account in your own name, and don't designate a payable-on-death beneficiary (see below), then the account will probably have to go through probate before the money can be transferred to the people who inherit it.
If, however, the total value of your probate assets is small enough to qualify as a "small estate" under your state's law, then the people who inherit from you will have simpler, less expensive options.  Depending on your state's law, they may be able to use a simplified probate procedure or simply prepare an affidavit (sworn statement) stating that they are entitled to the money, and present that to the bank.
Probably the simplest way to leave a bank account to someone is to name that person (or more than one) as the "payable-on-death" or POD beneficiary.
Wells Fargo
wellsfargofunds.com/change-account-info
New Account Application with the new account registration information and have all owners for the account sign the application.
Add a beneficiary to a non retirement account:
Complete the Designation of Transfer on Death (TOD) Beneficiary form.

Note, only individual, joint tenant my use this form.
Change the registration on a trust account:
Complete a Request for Change of Registration.

Complete the Change of Registration form with your current account registration. Have all current owners sign the request and include a Medallion Guarantee for all signatures.

Complete the New Account Application and list the new registration and the date the trust was established. Have all trustees sign the application.
Include copies of the following:

The first page of the trust document, which generally gives the exact title of the trust and the date it was established
The last page of the trust, which has the signatures of the trustee(s)
The page that specifies whose signatures are needed to authorize transactions 
wellsfargofunds.com/transitioning-accounts  
Why designate a beneficiary?
Designating a beneficiary on an account can be a simple way to define how you wish for your assets to be transferred after your death.
For accounts with beneficiaries, assets can transfer to the intended beneficiary directly and potentially avoid going through the probate process. Avoiding probate could save both time and money for intended beneficiaries.
Individual accounts. If beneficiaries are added to individual accounts, the account will be designated as a transfer on death (TOD) account. Assets will transfer directly to the TOD beneficiaries after the accountholder's death. For individual accounts that do not have named beneficiaries, the assets will default to the individual's estate.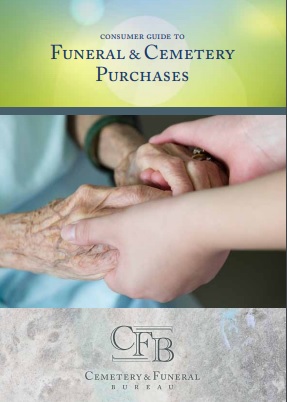 chevra kadisha.com Traditional Jewish Burial
Get Instant Term Life Quote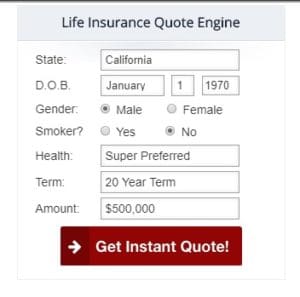 Life Insurance Buyers Guide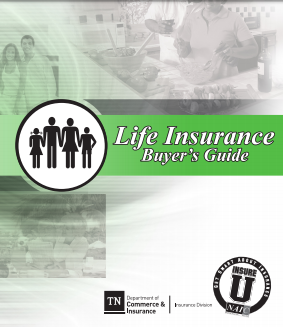 How much  life insurance you really need?