​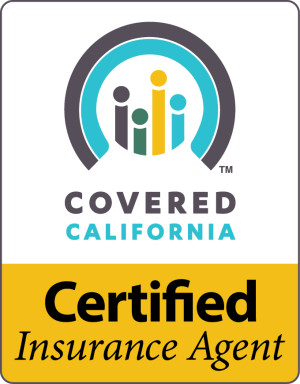 Covered CA Certified Agent  
No extra charge for complementary assistance 
Appoint us as your broker  
Set Consultation Meeting via Phone, Skype or Face to Face
Instant Health Quotes & Enroll
including subsidy calculation
Videos on how great agents are
Enrolling in health plans has helped people focus on their families and careers, and feel protected against unexpected medical issues.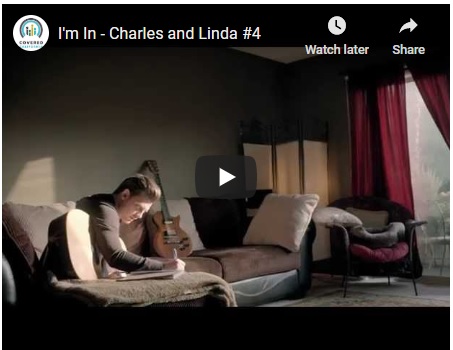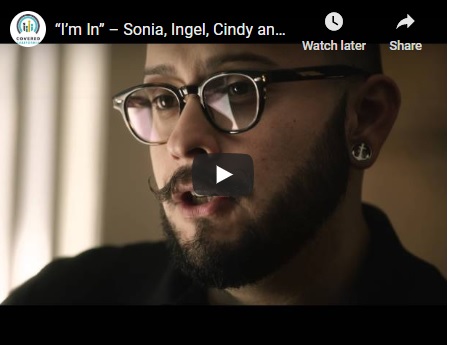 FAQ
I have been reading about all kinda of night mares people are having with Drs not accepting the obama policy's even thought they are listed on the exchange as expecting it.
[Steve Shorr Insurance writes] It's best to check each companies provider list. See above One may also double check with the doctor or hospital. The exchange just announced they would taking their list down.
It's making me kind of nervous.
[Steve Shorr Insurance writes] Me too
I've been wondering why kaiser is more expensive then the ppo's, I'm starting to think that's kaiser may be the only real insurance … What's your advise?
[Steve Shorr Insurance writes] What plan do you have now? Is it grandfathered? Kaiser uses all their MD's in all plans.
Are we better off leaving our kids on medi[Steve Shorr Insurance writes] -cal and getting a private policy for us?
[Steve Shorr Insurance writes] I can't spend the money or lack of it in your pocket. Call me Monday to discuss. I was thinking about choosing anthem because cedars is taking it but it's an EPO not a PPO, can I trust the drs we want will be taking it ? [Steve Shorr Insurance writes] Double check the Blue Cross Provider List and the doctors.
Also can you explain the difference bet a EPO and PPO?
[Steve Shorr Insurance writes] PPO – Direct Access Pathway X Tiered plans, you have the freedom to see any in-network doctor you choose. It's also a good idea to have a primary care physician (PCP) for things like checkups and health issues that need ongoing care. However, you're not required to select a PCP. Guided Access Pathway X HMO plans, you must choose an in-network PCP who helps to coordinate your care. When you see other doctors, you may need to get a referral from your primary care physician. Pathway X Tiered: An exclusive provider organization (EPO) plan is a type of managed care plan. The EPO network is made up of a select group of care providers. With the exception of an emergency situation, you may only get benefits from an in-network provider if your plan is part of this network. With these plans, you can see a specialist without a referral from your primary care physician Still confused – see 12.11.2013 email from Blue Cross to clarify. steveshorr.com Check out this brochure steveshorr.com
Thank G-D we are healthy but through having 5 children both in kaiser and cedars I learned a lot about insurance and I'm worried about choosing a plan with hidden problems.
[Steve Shorr Insurance writes] I'm worried about selling this stuff. Many of the terms above are brand new…. I'm mandated to have a malpractice policy by Covered CA. I'm concerned though that if they give me the wrong information to give my site visitors and clients, that they will claim Government Immunity. www.leginfo.legislature.ca.gov/  
Ps. You have been so helpful so far I am hoping you can help guide me and help me choose the right plan.
[Steve Shorr Insurance writes] Depends what you want to pay… I just signed on to Assurant Life, assurant-life/ they are not in the exchange, but Cedars gave them high accolades. See link above You can change plans at next year's open enrollment or till 3.31.2014
Also, if you earn more $$$ to change the Silver Level, that would give you a special enrollment period. special-enrollment-triggering-events/ Please send me what you have that might be relevant from the paper application pdfescape.com this one is fillable. updated the paper application to make it an input form….
Feb. 6, 2014 COVERED CALIFORNIA TAKES PROVIDER DIRECTORY OFFLINE – CONTINUES TO OFFER LINKS TO EACH PLAN'S PROVIDERS SACRAMENTO, Calif. — Covered California announced it will discontinue posting of a provider directory on its web site until further notice, after finding some errors in the physician lists. While the combined provider directory was a useful service for many consumers, some enrollees located physicians thought to be in their plan, and subsequently discovered they were not. Enrollees who selected a Covered California plan based on the provider directory on the exchange web site should contact the health insurance plan to verify the provider is in the network, or to ask for a different provider in their area. The plans will work with enrollees to resolve these situations on a case-by-case basis. If enrollees find the resolution unsatisfactory, they can contact Covered California's Service Center to cancel enrollment in their plan, and enroll in a different plan before the end of open enrollment period, March 31.
While Covered California will discontinue its combined provider directory, it will continue to support consumers to find providers, by supplying links to each health insurance plan's provider directory. Consumers can link to specific plan directories by clicking on "View Directory" while previewing plans.  
Cedar's Sinai called back, very polite and informative
"Yes hi Steve this is Doug Strack I'm calling from Cedars-Sinai hope you're well Happy Friday. I'm calling in response to an e-mail you sent this morning to us about insurance plans and what is in your coverage mean in particular healthnet(?) and I just wanted to call to discuss that with you. Yes and your coverage means anything the offer on the exchange they have to offer off of the exchange at the same price. However it's not vice versa which means they can offer plans completely outside of the exchange that they do not offer on the exchange. So the mirror is a kinda one way mirror what everything that's on must be off but they can have unique things off so in that situation the situation with help that is the PPO bronze which is the broad PPO network that includes Cedar Sinai is offered on exchange and then all the other metal levels on exchange our HMO. However off the exchange they have all the metal levels on the PPO plan available so if you wanna discuss the I'm area code 323 866 8123.
Hope that makes sense.
Thank you."