What is Perjury?
Breaking an oath to tell the truth, the whole truth, and nothing but the truth is perjury. Wikipedia
Penal Code §118. (a)& 125 provides that:
(a) Every person who, having taken an oath that he or she will testify…before any competent tribunal…willfully and contrary to the oath, states as true any material matter which he or she knows to be false…is guilty of perjury.
An unqualified statement of that which one does not know to be true is equivalent to a statement of that which one knows to be false.
"In order to lawfully hold a person to answer on the charge of perjury under [California Penal Code] section 118, evidence must exist of a "willful statement, under oath, of any material matter which the witness knows to be false." Cabe v. Superior Court, (1998) 63 Cal.App.4th 732
in order for there to be a lawsuit in the first place, somebody involved somewhere along the line is not telling the whole truth. power of attorney.com
the crime of perjury depends not only upon the clarity of the questioning itself, but also upon the knowledge and reasonable understanding of the testifier as to what is meant by the questioning, we hold that a defendant may be found guilty of perjury if a jury could find beyond a reasonable doubt from the evidence presented that the defendant knew what the question meant and gave knowingly untruthful and materially misleading answers in response. USA v. Dezarn
Chief Justice Burger emphasized that the perjury statute refers to what the witness "states," not to what he "implies."  source Bronson v US?
As the California Supreme Court has stated:
[W]hen ··· a witness' answers are literally true he may not be faulted for failing to volunteer more explicit information. Although such testimony may cause a misleading impression due to the failure of counsel to ask more specific questions, the witness' failure to volunteer testimony to avoid the misleading impression does not constitute perjury because the crucial element of falsity is not present in his testimony. Chein v. Shumsky
Under California law, falsity element of the crime of perjury requires that a statement be literally false; misleading and nonresponsive testimony that is literally true cannot support a perjury conviction. Chein v. Shumsky,* West's Ann.Cal.Penal Code § 118 California Criminal Jury Instruction Perjury 2640  *  shouselaw.com
Links & Resources 
Crime Victim Restitution Form Interrogatories – CR 200
No one should benefit from their own wrong." Civil Code 3517
Perjury Declaration - Signature - Agree to notify changes
and that the application is correct in the first place
Witness Impeachment
Impeaching a witness The Art of Trial Advocacy Faculty, The Judge Advocate General's School, U.S. Army
Probable cause exists when the officer, at the time of arrest, has knowledge of facts and circumstances which would warrant a reasonable person to believe that the defendant committed the crime. Sears v. State, 668 N.E.2d 662, 667 (Ind. 1996). The determination of probable cause is not one of mathematical precision, but rather is grounded on notions of common-sense. Illinois v. Gates, 462 U.S. 213, 235-36, 103 S.Ct. 2317, 2330-31, 76 L.Ed.2d 527, 546 (1983). The quantum of evidence necessary for probable cause is determined on a case-by-case basis. Peterson v. State, 674 N.E.2d 528, 536 (Ind. 1996), cert. denied, ___ U.S. ___, 118 S.Ct. 858, 139 L.E.2d 757 (1998). Ogle v Indiana
​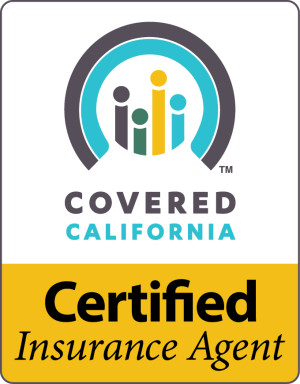 #Covered CA Certified Agent  
No extra charge for complementary assistance 
Videos on how great agents are