Kaiser Individual Brochure 2019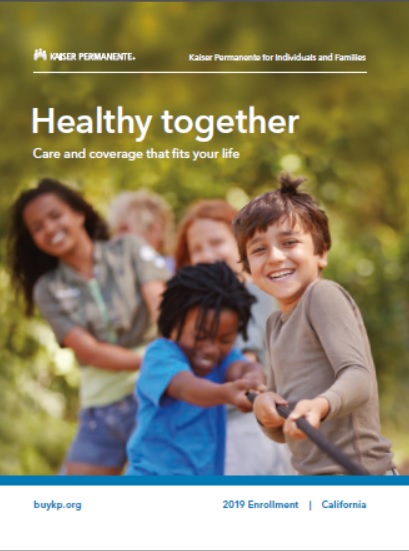 Kaiser Playlist -
If you see one that says "Private" just see if you can skip it.
Kaiser Individual & Family Plans
Membership Agreement, Disclosure Form, and Evidence of Coverage

Summary of Benefits and Coverage (SBC) for Kaiser Permanente for Individuals and Families Plans

2018 Committment to affordabilty, etc.
Kaiser - Get Quote and Enroll ONLINE  
Not for Covered CA Subsidies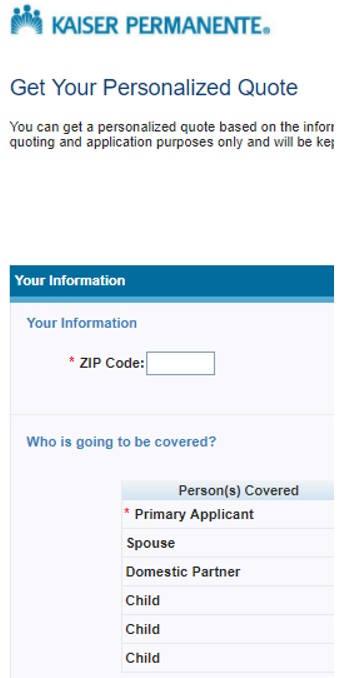 All information is kept safe and secure.  View our privacy statement for details.
Paper Application - but ONLINE is faster and better 
Member Services
Kaiser Service – try this (800) 789-4661 or the call center @ 800 464 4000 M – F, Saturday or Sunday at 800 773 1370, Spanish 800 788 0616, Chinese 800 757 7585
Kaiser Healthy Life Styles Wellness Programs
For Better Health Management & Prevention
Made up your mind?
Need convincing?
How about this: more time for what you love.
When you register on kp.org, you'll get access to my health manager—the feature that enables you to take care of your health and view parts of your health record, all in one place*. And that frees up time for the fun stuff.
Once you register, you can:
e-mail your doctor's office
view select test results
order prescription refills (and have them mailed to you, with free shipping)
request or cancel routine appointments
review recent past office visits
see a list of your recent immunizations and allergies
act for a family member (e-mail your child's doctor, and more)
receive our monthly e-newsletter
Secure and simple
Registering is simple and only takes a few minutes. In order to make sure your personal health information is secure, we'll need to ask you a few questions to verify your identity. After you answer the questions, you can choose a password** and start accessing the online features immediately. If you can't or don't wish to complete the process online, you can do so by mail.
Take time for yourself. Register today.
Individual Broker Log-In – ONLINE Applications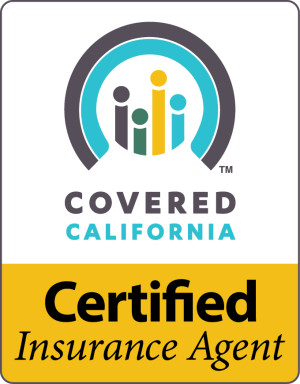 Covered CA Certified Agent  
No extra charge for complementary assistance 
Appoint us as your broker  
Set Consultation Meeting via Phone, Skype or Face to Face 
Please get a proposal first, including subsidy calculation
Preliminary 2020 Quotes 
Video on how great agents are

Kaiser - How does a High Deductible Plan Work