One  must choose a  Managed Care – HMO health plan – provider within 30 days after enrollment in Medi-Cal otherwise the State will pick plan for you. Medi-Cal Website  
Medi-Cal Managed Care – Health Care Options – This Government Site allows you to review and choose the HMO that you want to deliver your Medi-Cal health Care.  You can also visit the Insurance Company website, by scrolling down to the ones you're interested in.


My Medi-Cal
How to get the Health Care You Need
24 pages
Smart Phones – try turning sideways to view pdf better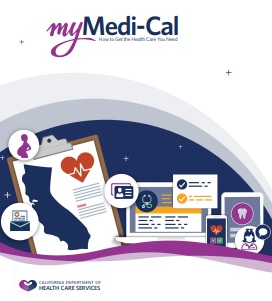 Medi Cal Explained CHCF 
More
February 2019 17 pages
10 Essential Health Benefits
Video
Western Poverty Law – Exact Legal Rules on
Coverage for Low Income Californian's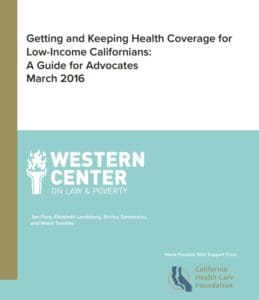 Historical Guide 2006 CHCF 174 pages
CA State Senator Steven Bradford 35th District 
Historical Medi Cal Provider Issues
54% of MD's accept Medi-Cal  4.3.2015
Litigation on Medi-Cal violating Judges order and putting people into HMO's, rather than fee for service. CA Health Line 8.10.2017
Number of Medi-Cal Providers down by 25% californiahealthline.org/2014/7/15
Paul Ryan – more and more MD's just won't take Medi-Cal – Medicaid Fact Checker Washington Post 2.1.2017
Video on problems finding doctors
Many large physician groups no longer contract with health plans serving adult Medi-Cal patients, saying that government reimbursements are too low to cover the cost of treating patients.
For the typical office visit, Medi-Cal pays doctors only about a third of what their peers at federally qualified health centers receive, $150 on average. If the health centers' fees exceed what insurers will pay, their administrators can bill the state for the residual amount. So, the state is forced by federal law to pay more for office visits at federally qualified health centers than it would have paid physicians in private hospital groups. Sacramento Bee 10.2.2017
The U.S. Supreme Court's ruling October 2014 that private health care providers cannot file lawsuits against state Medicaid agencies over low reimbursement rates could limit future Medi-Cal lawsuits, the Los Angeles Times' "PolitiCal" reports.  CA Health Line
Medi-Cal is California's Medicaid program (Megerian, "PolitiCal," Los Angeles Times, 3/31).
Los Angeles Times 8.14.2014 – Few Providers, etc
There are now about 11 million Medi-Cal beneficiaries, constituting nearly 30% of the state's population
Under the Affordable Care Act, the federal government pays 100% of the costs for newly eligible Medi-Cal enrollees for the first three years. But the state is responsible for 50% of the costs for those who qualified for the program before the Obamacare expansion, even if they hadn't previously enrolled
With payments of $18 to $24 a visit, "doctors can't continue to accept new patients and keep their doors open," said Molly Weedn, a spokeswoman for the California Medical Assn. Without enough doctors, Medi-Cal patients could continue landing in costly emergency rooms — the opposite of Obamacare's aims.
There is application backlog of about 490,000 people,
California has already demonstrated to the rest of the country that it can dramatically cut its rate of uninsured, largely by increasing the size of Medi-Cal. Now it needs to show that its public insurance program can actually deliver the care its new enrollees are counting on. latimes.com
Money in CA budget to expand Medi-Cal but 10% reduction in payments to MD's  california health line.org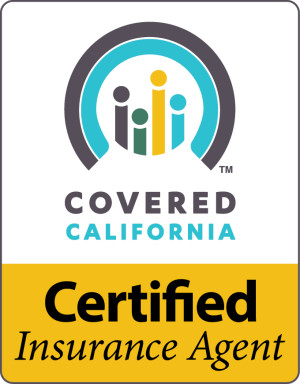 Covered CA Certified Agent
No extra charge if you qualify for Covered CA Subsidies.
We don't get compensated to help you with Medi Cal.  Here's Medi-Cal's contact information.
Get a Covered CA Quote, including subsidy calculation
Video on why you should have an agent